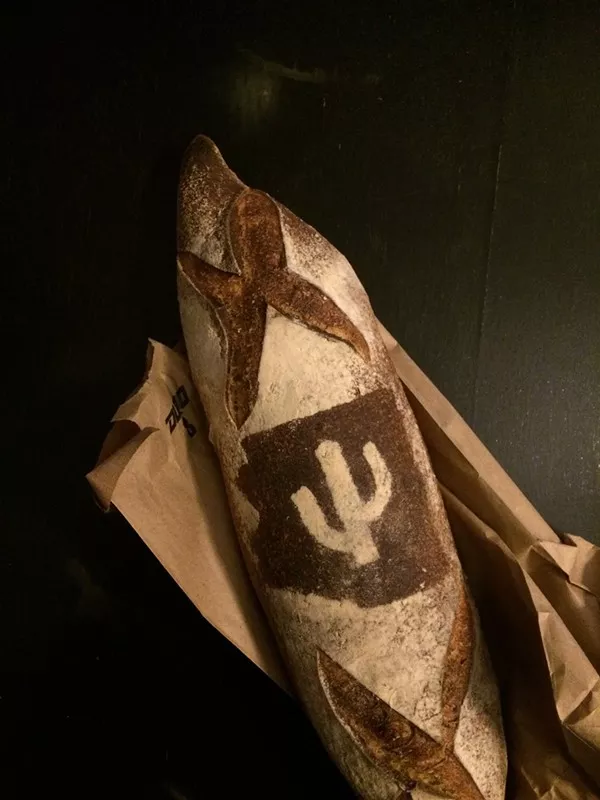 If you ask me, anyone who thinks Tucson's culinary successes are unlikely
hasn't been paying attention
. Well, it seems as though some folks are taking note now.
Today, the
New York Times
published a story detailing a bit about our Sonoran cuisine under the headline "Tucson Becomes an Unlikely Food Star." Here's a snippet:
There are food deserts, those urban neighborhoods where finding healthful food is nearly impossible, and then there is Tucson.

When the rain comes down hard on a hot summer afternoon here, locals start acting like Cindy Lou Who on Christmas morning. They turn their faces to the sky and celebrate with prickly pear margaritas. When you get only 12 inches of rain a year, every drop matters.

Coaxing a vibrant food culture from this land of heat and cactuses an hour's drive north of the Mexican border seems an exhausting and impossible quest. But it's never a good idea to underestimate a desert rat. Tucson, it turns out, is a muscular food town.

Eight months ago it became the only place in the United States designated a City of Gastronomy by the United Nations Educational, Scientific and Cultural Organization, known by its acronym, Unesco.
Read the
full piece
, then call your friends and figure out which local eatery you're heading to for dinner.