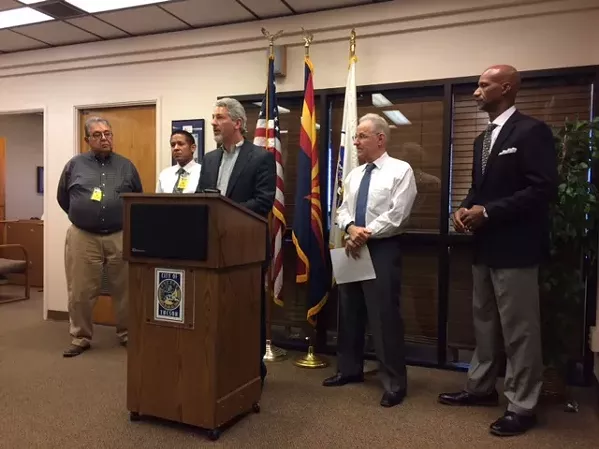 After relaunching in 2018, The Pathway to Purchase (P2P) program is providing down-payment and closing-cost assistance to prospective homebuyers.
The program is run by the Industrial Development Authorities of the City of Tucson and Pima County. Since relaunching, nearly $25 million in loans have been received. Those funds have provided an average of more than $15,000 in down-payment and closing-cost assistance to new home owners.
The programs achievements were highlighted during a news conference at the office of Mayor Jonathan Rothschild on Friday, Sept. 28. It was announced that the program helped more than 1,000 individuals and families purchase homes in Tucson during the 2016-17 year.
"The Pathway to Purchase program has helped a lot of Tucsonans to achieve their
dream of home ownership," Mayor Rothschild said, reported in the press release.

The Tucson Industrial Development Authority (TIDA) is a nonprofit corporation authorized to provide lower-cost financing for qualified projects through the issuance of revenue bonds. TIDA gives loans to small businesses and helps finance community development projects when sources of funding may be unavailable.

"As a Board member of the Tucson IDA, I am proud of the success of the Tucson P2P program and all it has done to help the residents of Tucson," Neal Eckel said, according to the press release.
Pathway to Purchase applicants do not have to be first time home buyers. To learn more about P2P click here.