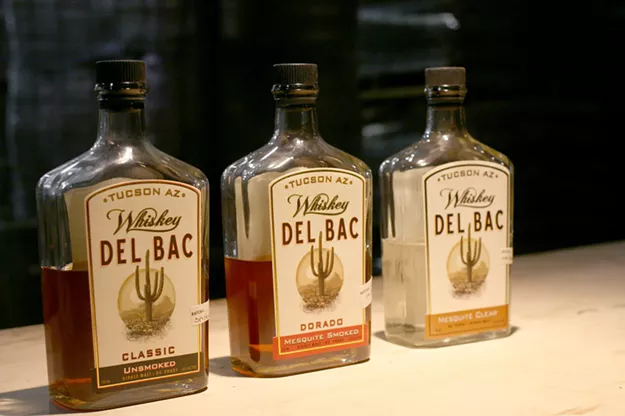 Tucson's very own craft whiskey distiller,
Hamilton Distillers
, and
The Coronet's Ericka Bostick
are teaming up to serve up a special dinner that celebrates Whiskey del Bac. The event, which begins at 5 p.m. on Monday, March 21, will feature four dishes from Bostick paired with three cocktails.
Some highlights from the night's planned menu include blue cheesecake with lemon blueberry jam, kumquat-glazed duck breast and grilled radicchio with pork cracklings. Cocktails for the event will feature Whiskey del Bac's mesquite smoked unaged, mesquite smoked aged and unsmoked aged varieties.
Here's the full menu:
Nick McBlaine and Log Train will also be on deck to provide live music accompaniment for the evening. However, space for this event is limited, so you'll want to be sure to reserve your spot ASAP by calling 222-9889. The four course, three cocktail dinner at The Coronet (402 E. Ninth St.) is $65 per person. Check out
the restaurant's website
for more details.