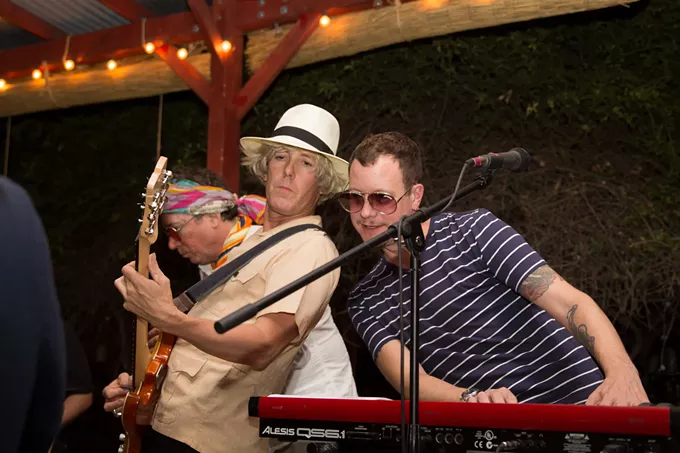 Noelle Haro-Gomez
Clif Taylor, smartly dressed in a panama hat and 70's faux-military short-sleeved shirt, put the platinum in the party's live band, Platinum Foxes. The Zsa Zsa's Monte Workman brought the era's keyboard schtick, and more.
Noelle Haro-Gomez
We are the Magnet and Slutes is Steel.
Noelle Haro-Gomez
Representing for the fun being had.