Thursday, Feb. 28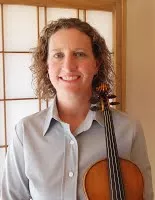 Violinists Laura Tagawa and Sam Bounkeua perform a lovely evening of classical violin duets. In the bar at Agustin Kitchen... Originally formed in Phoenix, these heavy metalists' 11th studio album, Ritual, mashes up political and religious themes. "Bow down to the greatest corrupter/Evil in place of power." Soulfly make prophecies at The Rock... Bass technician Downlink injects a heavy dose of dubstep into the collective bloodstream. At Gentle Ben's... Singer-songwriter Joe Peña sings songs from Dust of Our Love. Tempe's Gene Moran opens the the evening. At Tap + Bottle Downtown... Indie rockers DIVY are at Club Congress. Droll and Adara Rae & the Homewreckers provide underpinning... Mötley 2 give some semblance of the drug-addled, sex-addicted Crüe when they ruled the Sunset Strip of lore. In the Paradiso Lounge at Casino Del Sol... Creating the verisimilitude of the real, this band of veterans are billed as the nation's premiere tribute to Tom Petty & The Heartbreakers. PettyBreakers are "Running Down a Dream" at the Rialto Theatre. You decide...
Friday, March 1
After suffering his share of Hangovers and Heartaches, Drew Cooper gives this "beat up, broke down town" another go around as he kicks off a monthly country hootenanny at Club Congress. The country blues of Chris Hall gets this shindig started... "Raised by chickens," this guitar virtuoso used to wear a KFC bucket on his head emblazoned with an orange bumper sticker that read "funeral" and a Michael Myers Halloween-esque mask on his face. The mask remains but the bucket is now plain white. Even so, Brian Carroll has made it his "mission in life to alert the world to the ongoing chicken holocaust in fast-food joints around the globe." Buckethead disseminates the word, and his world-class guitar chops, at 191 Toole... Fearlessly finding new modes of artistic expression, saxophone colossus Joe Lovano wails at UA Crowder Hall... Reggae rockers Desert Fish and Skyler Lutes perform on the rooftop at Playground Bar & Lounge... From Ocean Beach, California, "Ameridelic" rock jam band Moves Collective, Pherkad and Legion of Mario keep the spirit of Jerry Garcia alive at Sky Bar... An evening of Latin American music with Tradiciones Entre Peruanos unfolds at Exo Roast Co... This event finds Los Angeles sound artists Samurai Guru, iLLIXIE and Talk2Strangers exploring the innovative medium of beat-making. Performances will be followed by a discussion about the healing power of music among the ethereal works of Carlos Estévez (Entelechy, Works from 1992 to 2018). Offbeat. The High Art of the Underground Beat Scene take place at Tucson Museum of Art... The latest installment of El Tambó spotlights DJ Jeremy Sole. This turntablist is on a junket to show how music is a singular universal language. He believes that each culture's rhythms and melodies are merely different accents of the same mother tongue. On the plaza at Hotel Congress. Resident DJs Dirtyverbs and Quiahuitl oversee the sonic ritual...
Saturday, March 2
Among the glut of tribute bands plying their wares, at a performance, this artist brought the daughter of the Man in Black, Cindy Cash, to tears. Cash'D Out, the "next best thing to Johnny Cash," is at 191 Toole... Hosted by inimitable drag queen Tempest DuJour, the Rialto Theatre's Seventh Annual Fundraising Gala: A Night of Disco and Decadence at Studio 54 features disco grooves spun by Future Syndicate, performances by Cirque Roots y mucho mas... Hone your ear. At Soundwalk, led by local field recordist David Dearmore, you can hike through the urban ecosystems of downtown Tucson's streets, washes, gardens and parks. through a combination of "naked-ear" and amplified listening. At MOCA Tucson... Playing original jazz, bossa novas and experimental works, Dark Maps create unique atmosphere in the courtyard at Mercado San Agustin... One of the pioneers of the Arizona hip hop scene, The Raskal celebrates the release of his 13th album, Final Hour. Backed by Mr Shadow, Break, Coupe Deville, IamBDailey, Trilogy, Lazy Dubb, Petro Sonny and Bully Tha Kid. At Club XS... Masters of dub reggae, Dub Society are at Corbett Brewery. DJ Lion Brimstone spins... Like heavy metal? TesseracT and Between The Buried And Me take siege of The Rock... Promising a night of noise, rock 'n' roll and, of course, swill, Quaker Folk kickoffs a tour at Passé. With Droll and Monsignor Wednesday... Avant-metallists Mushroomhead and HellzaPoppin Circus Sideshow Revue cause an unparalleled level of Madness & Mayhem at The Rock... Wooden Tooth Records hosts a truly uncanny event. Perhaps the world's only metal Madonna tribute band, Mastodonna, will push your love to the "Borderline." With Mother of Thousands and artwork by Satanabinoid. Who can resist?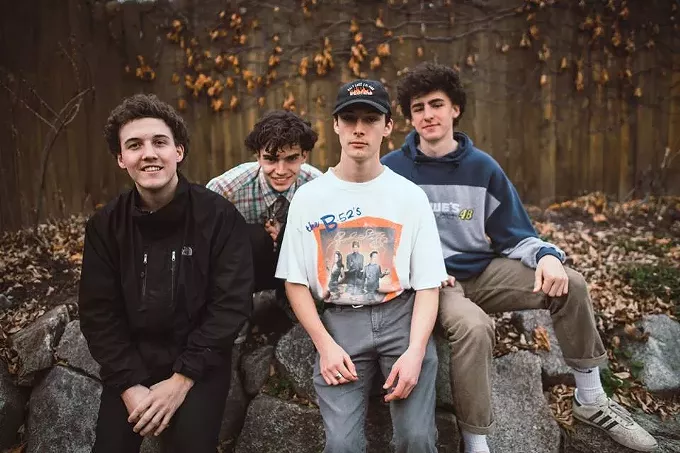 Sunday, March 3
From Utah, the state with the highest literacy rate in the nation, a band of freshly scrubbed teenagers—none yet old enough to legally drink—craft quizzical, über chilled indie pop originated in suburban bedrooms. Ritt Momney are at Club Congress. Flanked by Pelt and Yum...
Monday, March 4
An eclectic potpourri is in store at Club Congress when Brooklyn art punkers Gustaf, the New York-via-Madrid seductive and sinister R&B of Pecas, the soul and R&B drenched indie pop of June West and the velvety snarl of indie rockers Weekend Lovers well over the stage.
Tuesday, March 5
The big-hearted songs on this Philadelphia singer-songwriter's seventh full-length release, Bottle It In, is a vessel teeming with sentiment. "It's like that moment on the airplane," Kurt Vile says, "when you're on your way somewhere and you have that burst of panic. When you're terrified of dying. That's when you want people to know you love them." Kurt Vile and The Violators at the Rialto Theatre. Canadian alt-country rockers The Sadies open up the show... Riot Grrrl resurgence? Fea and Taco Sauce commit ferocious acts of hook-filled hardcore with a lovely social conscience at the Surly Wench Pub... Recreating the sound and flamboyance of Queen, Gary Mullen—winner of Britain's "Stars In Their Eyes"—channels Freddie Mercury. (Queen guitarist Brian May says he bears "more than a likeness.") One Night of Queen at the Fox Theatre... And, Fat Tuesday would not be complete without a bonafide Carnival celebration New Orleans style. River Road Ramblers, Mike Herbert Prison Band, Tiny House of Funk, The Brian Dean Trio, Mighty Joel Ford and Michael P. Muffulettas, Bad News Blues Band and In tha Zone work all the kinks out before the divine spirit of Ash Wednesday soberly kisses the early morning air. At The Parish...
Wednesday, March 6
Day One: Tucson Hip Hop Festival 2019 features a zine workshop and open mic with Ojala Systems at La Pilita. See tucsonhiphopfestival.com for more details... If music is food for the soul, then this band is a Thanksgiving feast. Pioneering the sound best summed up as "maximum rock 'n' soul," The Bellrays administer a mighty dose of Black Lightning at 191 Toole. Oakland garage punks The Atom Age opens the show... Rumor has it, tickets for Trippie Redd's Life's A Trip Tour at the Rialto Theatre have sold out... Full of joy and energy, these siblings are three-time Canadian fiddle and stepdance champions. From the Ottawa Valley, The Fitzgeralds rollick into the Sea of Glass Center for the Arts... Occasionally melancholy, often lively and always sweet, Two-Door Hatchback delight at Exo Roast Co... The Al Foul Trio deliver a raucous time at Owls Club... Often called the "Tom Waits of Mariachi," singer Carlos Medina sets out on a five-state tour with his latest record El Cantador. "It's straight-up mariachi," says Medina. But outside of his musical influences, there's nothing "traditional" about this bootstrapping DIY musician's career path. At Club Congress. With Street Blues Family... This "genial guitar genius" and singer has been credited with re-popularizing jazz. The John Pizzarelli Trio "reinvigorate the Great American Songbook." at the Fox Theatre...
Thursday, March 7
This R&B troubadour is devoted to music that stirs and captivates. "I'm not chasing any current whatevers," says four-time Grammy Award nominee Eric Benét. "It's about music that gives me goosebumps and touches my soul. That's always been a good barometer for me." At the Fox Theatre. Butch Diggs and the Pyramid Project opens the show... Tasteful indie rock of the pink persuasion, Feverfew rocks the Tap + Bottle Downtown. With Otherly Love... And, Day Two: Tucson Hip Hop Festival 2019 pops with a kick-off party at Monsoon Collective...
On The Horizon
Can you hear the buzz? Inspired by literature and a love of language, classical music and pop tunes, these preternaturally gifted siblings recently sold out a headlining show at New York's Bowery Ballroom without ever having released a song. The next day their first single, "I Was Wrong" dropped and just as quickly it landed on Stereogum's radar screen. The word was out. Their debut album Thrilled To Be Here (Fantasy Records) comes with a pedigree. It was produced by Grammy-winning John Congleton, who has worked with St. Vincent and the War on Drugs. Saturday, Mar 9 sees Bailen stride chin up into Club Congress...
Until next week, XOXO...