Thursday, Jan. 31
On the strength of his second studio album, DiCaprio 2, East Atlanta rapper J.I.D. rolls the Catch Me If You Can Tour into 191 Toole. Flanked by Reason, Hardo and Lou The Human... Old school country twang? Lana Rebel rouses rabble at Tap + Bottle Downtown... Part of the Tucson Desert Song Festival, Arizona Friends of Chamber Music presents Te Amo, Argentina. Utilizing song, film, dance and spoken word, Antonio Lysy's tango imbued work for solo cello and small ensemble extracts the essence of Argentina. At Leo Rich Theater... Swimming In Art premieres new works by artist/musicians Ryen Eggleston and Dimitri Manos. Golden Boots will perform. At TallBoys... Twenty-five years strong, swing revivalists Big Bad Voodoo Daddy is touring behind their latest, Louie Louie Louie, a rousing celebration of music legends Louis Armstrong, Louis Jordan and Louis Prima. At The Fox Theatre... And, the electronic folk pop of Sharkk Heart, the strange beauty of Loki Moon and the improvisational spirit of Holly Pyle push the envelope at Sky Bar...
Friday, Feb. 1
Hell Can Wait. From the streets of Compton, this rapper's latest release Big Fish Theory incorporates experimentation and electronic elements to critical acclaim. Vince Staples creeps the Smile, Your On Camera Tour into The Rialto Theater. Buddy opens the show... Author of Spent Saints, Brian Jabas Smith reads from his latest book, Tucson Salvage: Tales and Recollections from La Frontera at Antigone Books. With poetry by Mari Herreras, a screening of Tucson Salvage Documentary by filmmaker Maggie Smith and music by violinist Barry Smith... UA students, DJ Hadjibeatzz spins into the early morning light. College Party Night at 191 Toole... Blues Hall of Famers guitarist Dave Riley and harpist Bob Corritore and Juke Joint Blues smoke at Monterey Court... The name says it all. Tiny House of Funk get wicked in the tasting room at Sand-Reckoner... From San Diego, DJ Ojo de Mano spins an acid techno set at Solar Culture... From cinematic spaghetti western stylings to French avant-garde jazz, Naim Amor sets the tone at Harbottle Brewing Company... DJ Buttafly spreads good vibes at Hotel McCoy... Resonance features the metal infused dubstep of PhaseOne. At Gentle Ben's... Following in the tradition of Lee "Scratch" Perry and King Tubby, Tucson's dub/reggae masters Dub Society skank at the Chicago Bar... Occupying the heavy end of the shoegaze spectrum, trippy shapeshifters Grivo are at Club Congress. With local badasses, dream poppers Mute Swan and Moontraxx...
Saturday, Feb. 2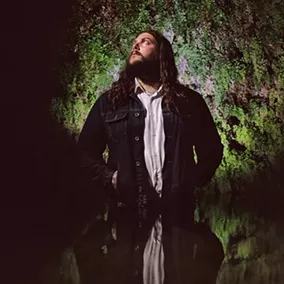 Reverb-drenched mistresses of trauma, The Surfbroads are providing the musical background for Día De Las Luchas. Oh, yeah, and there's a bunch of wrestlers too: Rockstar Champion EJ Sparks, Hammerstone, Lord Drako, El Dragon, The Prophet y un chingo mas. At The Rialto Theater... Potent, like "Royal Jelly," Miss Olivia and the Interlopers radiate their soulful, funky grooves at 191 Toole. With a debut album soon to drop, maybe they will sneak peek a track or two? With Miller's Planet... Revitalized after a six-year creative dormancy between albums, Reel Big Fish's Life Sucks...Let's Dance Tour flails into The Rock on Saturday, Feb. 2... Luicidal features former members of Suicidal Tendencies performing songs from their early studio albums. At Spark Project Collective... Grammy Award winning cajun superstars, Beausoleil with Michel Doucet pack the dance floor at El Casino Ballroom. Carnivaleros add more spice to the gumbo... Celtgrass. What's that you ask? Plying banjos, fiddles, guitars and mandolins in innovative ways, Ireland's We Banjo 3 find the common ground between old world tradition and the mountain music of Appalachia. At Leo Rich Theater... The Missing Parts and Aztral Folk reunite at Tap + Bottle Downtown... The Midtown Islanders and The Rifle play the classics of the future on Groundhog Day's night. At Che's Lounge... From Christian Death, Gitane Demone Quartet rises from the shadowland to perform at Surly Wench Pub. The Mission Creeps and Psygoat round out the bill... Piano man Paul Jenkins entertains at Hotel McCoy... Her songs reflect the austere beauty of the desert Southwest: Leila Lopez is at Monterey Court. Followed by award-winning singer-songwriter John Coinman... Singer-songwriter Katie Haverly & The Aviary debut the video release of "Titanic" with a special performance at Exo Roast Co. Songstress Jillian Bessett opens... Armed with only a banjo and acoustic guitar, plus a severely morbid sense of humor, murderfolk poète maudit Amigo the Devil sings songs about serial killers and spousal abuse at Club Congress. With the good-time devilish music of Harley Poe...
Sunday, Feb. 3
Celebrating the music of Woody Guthrie, Leadbelly, Pete Seeger and the Weavers, The Kingston Trio, Bob Dylan, Joan Baez and more. Lonesome Traveler explores the roots of American folk music with special guest Peter Yarrow of Peter, Paul & Mary. At The Fox Theatre... This acclaimed Yaqui guitarist has performed for a U.S. President and the Pope. Gabriel Ayala Quintet are at Monterey Court... World soul music and improvisational live looping is in store when Poranguí celebrate the release of their self-titled album at Solar Culture... Al Foul and CW Anyon deliver a night of blues, rockabilly and country at Exo Roast Co...
Monday, Feb. 4
On the strength of their seventh full-length album, Phantom Anthem, Grammy-nominated metalcorists August Runs Red bring The Dangerous Tour to The Rock. Flanked by Fit For a King and Miss May I... Tuesday, Feb. 5
Out on the Mi Vida Loca Tour, Slug and Ant, otherwise known as Atmosphere, rain a mighty dose of hip-hop down at The Rialto Theater. Backed by Dem Atlas, The Lioness and DJ Keezy... The lizard flavored roots and rhythms of BTP & Friends fill the air at Royal Sun... "When love and skill work together, expect a masterpiece." Two husband and wife indie folk rock bands, Flagship Romance and Moody Little Sister spread love at Monterey Court...
Wednesday, Feb. 6
Unleashing her soulful voice and interpretative talents upon The Bards celebrated oeuvre. Joan Osborne sings the Songs of Bob Dylan. At The Fox Theatre... They began as a one-man band serenading 20-something university co-ed partiers on the streets of Miami, Magic City Hippies bring their indie-funk-dusted, oven-baked hip hop/soul to The Rock. With the electro indie-pop of Future Generations... The evening's menu features bluegrass, newgrass, and old time favorites. Nick McBlaine & Log Train chug into Monterey Court... Sound, visuals and dance combine. Obsidian features Skynia, AWN and ΣΕΘ at Solar Culture. DJs Toby Roberts and Justin Silva spin underground EDM... "It Can't Be Love Unless It Hurts." A mashup between Camera Obscura's Tracyanne Campbell and Crybaby's Daniel Coughlan. Tracyanne & Danny are at 191 Toole. With Nashville indie/dream poppers Photo Ops... Pedro y Los Liricos play cumbias, rancheras and baladas to benefit La Tierra del Jaguar farm and school. A project working to help save the jaguar and the human in the region of Sahuaripa, Sonora, Mexico...
Thursday, Feb. 7
From The O.C., self-described psychedelic hip-hop punk rockers Kottonmouth Kings continue to ask the unchanging question: "Where's The Weed At?" At The Rock... Psych, prog, power is on tap. Silver Cloud Express, The Mind and Still Life Telescope at Sky Bar... With a staggering 40 albums to his credit, electronic wizard Robert Rich has helped define ambient, tribal and trance music genres. At Solar Culture... Neo-psychedelic drone artist Efrim Manuel Menuck, of Godspeed You! Black Emperor, will be Pissing Stars at Club Congress...
On The Horizon
Wednesday, Feb 13, sees Ms. Neko Case at The Rialto Theater. "I'm writing fairy tales, and I hear my life story in them, but they're not about me," Case says. "I still can't figure out how to describe it. But I think that's why we make music or write things. You've got to invent a new language." With Canadian singer-songwriter Jennifer Castle... Also, on Wednesday, Feb. 13, Arizona Friends of Chamber Music presents San Francisco's Alexander String Quartet with Cliburn Competition medalist pianist Joyce Yang. The evening's program spans the full history of music composed for piano and strings., from the very first major effort in the genre by Mozart to new works by composer Samuel Adams. At the Leo Rich Theater... This acclaimed violinist has recorded more than 40 albums garnering Grammy, Mercury, Gramophone and Echo Klassik awards. Joshua Bell holds court on Friday, Feb. 15, at Centennial Hall... And, on Friday, Feb. 22, country music superstar Charley Pride croons at The Diamond Center...
Until next week, XOXO...