Thursday, Aug. 9
Gird your loins. Featuring former members of Gat-Rot and Godhunter, Last Crime (hardcore/metal), Via Vengeance (Phoenix, punk/metallic doom) and Pornohelmüt (Texas) are at Cans Deli... Songstress Katie Haverly and the Aviary descend from the heavens. At Tap + Bottle Downtown... Guitarist Gabriel Naim Amor "sings and plays" Parisian jazz at Agustin Kitchen... On the patio of The Coronet, Kyklo brings the music of the world to a small corner of the desert Southwest... This show promise a little bit of everything: Garage, pop, funk, folk, even some violin. The Rifle, Long Neck (New Jersey), Fern Mayo (NY) and Logan Greene at Owls Club...
Friday, Aug. 10
Frontwoman Otep Shamaya pulls no punches. "Art is resistance. Art allows us to fightback without violence. This song, 'To the Gallows,' is meant to shine a light on Traitor Trump's attacks on the Constitution, on healthcare, on the LGBTQ+, the African American, Hispanic and Muslim communities, Dreamers and women's reproductive rights." Otep at 191 Toole. With Dropout Kings, Ragdoll Sunday and Saalythic... The Pasqua Yaqui tribe is hosting a Back-to-School BBQ & Pool Party. Music by Dolo Auri, Kushkart, Duce 9, D Sloan, Itza, Y-Not and R3D at PYT Wellness Center... Singer-guitarist Austin Counts (blues/country/soul/R&B) at Westbound... Closing this season's Friday Night Live Free Jazz Concert Series, Rezonators Brass Band (New Orleans inspired jazz/fusion) resonates at Main Gate Square... Combining ukulele, beatboxing and piano, Denver dark poppers The Milk Blossoms "Dry Heave the Heavenly" at Cans Deli. With Tucson's Oolalong, Jurro (experimental folk-punk) and Phoenix-based poet/artist Nico Anjelo...
Saturday, Aug. 11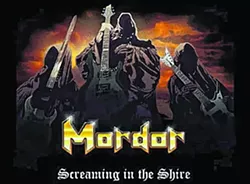 They rise from the darkest depths of Mordor, emblazoned with the magickal sigil for Saturn. ZoSo: The Ultimate Led Zeppelin Experience unfurls a "Whole Lotta Love" at The Rialto Theater... Guitarristas Ismael Barajas, Domingo DeGrazia and Gabriel Ayala join forces for Flamenco en la Noche at Club Congress... R Bar is the site for Pushing Buttons presents: Red Room Live. DJs Bidegain Beats and Halsero spin... Groove to the avant garde/funk/no-wave of Shooda Shook It at Che's Lounge... In 2010, this award-winning Norteño singer survived an ambush in Mexico that left two dead. Gerardo Ortiz lives on at Tucson Expo Center. With T3r Elemento... Mik & Scott funkify the air at Saint Charles Tavern... Gila Bend frontman Loren Dircks joins The Other Troublemakers for a night of alt-country twang. With The Last Call Girls at Monterey Court... Rock 102.1 KFMA promises the intrepid a pool party colossus, without the sand between your toes. Sundown features Roger Clyne & The Peacemakers, The Black Moods, The Pistoleros and Sand Rubies. At Casino del Sol. With hangover acoustic sets by the same acts the following afternoon, on Sunday, August 12, in the Paradiso Lounge... Named after a 1978 novel by Iris Murdoch, The Sea, The Sea (NY, indie pop) perform for "Everybody" on the plaza at Hotel Congress. With Tucson's Sweet Ghosts...
Sunday, Aug. 12
In 1966, The Supremes scored with the Holland/Dozier/Holland classic, "You Keep Me Hangin' On." A year later these proto-metal/psychedelic rockers score the band's biggest hit with a slowed-down, hard-rocking version of the same song. Vanilla Fudge at The Rialto Theater... Purveyors of indie-rock since 1987, the Poster Children set off AMBER Alerts at Cans Deli. With Freezing Hands, Lenguas Largas and Golden Boots... Cellist Zuill Bailey performs works by J.S. Bach at Grace St. Paul's Episcopal Church... Able to simultaneously play bass licks and melodic lines on a seven-string guitar, this talented jazz-fusion guitarist has worked with Norah Jones, Mos Def, John Mayer and D'Angelo. Check out Charlie Hunter at Club Congress...
Monday, Aug. 13
Out on their Beach Boy Tour, indie rockers Knox Hamilton featuring Brother Sundance surf into 191 Toole. With Alex Di Leo and The Sometimes...
Wednesday, Aug. 15
Black Medicine (rock/folk/blues), Taco Sauce (saucy '60s girl group/garage), Dogmatic Addict (alt-rock) and from California Dead Bird Son (bluegrass/folk/jazz) are at Cans Deli... Los Angelinos, Dawne (jazz-rock) whisper "Sweet Nothings" at Sky Bar... And, singer-songwriter Leila Lopez is at Tap + Bottle North...
Thursday, Aug. 16
Chanteuse Louise Le Hir and band perform French psych-pop influenced Americana at Tap + Bottle Downtown... Beach Goons at 191 Toole. With King Shelter and Super Whatevr... Dream poppers Mute Swan kick off a West Coast tour with Portland's Candace (psychedelic shoegaze with a dash of country) at Cans Deli... EDM artist Isiah Haji drops "Bombs" at aLoft... Are you fond of the taste of "lizard-flavored folk 'n' roll?" Bryan Thomas Parker & Friends dishes at Crooked Tooth Brewery... Acoustic blues guitar prodigy Roman Barten-Sherman takes you on a trip through the delta. At Agustin Kitchen...
It has been said that this Phoenix emcee is "The world's most reluctant rapper." Mouse Powell busts rhymes at Club Congress. With Tucson hip-hop institution Jivin' Scientists and activists/radicals Ojalá Systems...
Hot Wax...
Joe Peña
Dust Of Our Love
A conjurer who manifests at times as a penitent. And at others, a sinner, unrepentant, caught in the snare of venial sin. Although Joe Peña's sacrament may not be altar wine, his lyrics are confessional. Whether seeking absolution or to merely lighten the load, his solo debut album, Dust Of Our Love, finds this veteran singer-songwriter taking a seat in the confession booth.
To wit, on "Where Are You Sun" Peña sings, "If I could save you once/It would be from someone like me/Your calm made of stone/Me I am made of shame." Church. Or on "Memphis," where Peña mourns a friend who was "Killed on the roadside by a drunken man." Tossing a handful of dirt onto the coffin, his gravelly voice wails, "Well I got me a bottle and I've laid out some lime/Choking on the dust of what's left." Bill Elm's wistful lap steel commiserates.
Years in the making, droplets began to collide and coalesce, in Peña's living room, before forming into rain clouds, as demos recorded casually with an impressive cluster of close friends: Bassist Liza Byrne, guitarist Naim Amor, drummers Van Christian and Bruce Halper, Elm on lap steel and organ and vocalist Evy Llyan.
Dust Of Our Love is a collection of distinctive blues songs with enough heart to convince St. Peter to give this sinner a pass.
Joe Peña celebrates the release of Dust Of Our Love on Friday, Aug. 10 at Club Congress. With Miss Olivia and the Interlopers and Andrew Sebastian Gardner.
On The Horizon...
Finally, between Wednesday, Aug. 29 and Sunday, Sept. 2, Hotel Congress's annual boutique festival, HOCO Fest, will be celebrating everything that makes the culture in the borderlands unique. The diversity of this year's line-up reflects the vanguard of music today: Andrew W.K., Lil B, Dean Blunt, Bad Girl, Topaz Jones, Destruction Unit, Mexican Institute of Sound, Spirit Adrift, Orkesta Mendoza, Black Marble, Boy Harsher, The Dream Syndicate, Giant Sand y un chingo mas. See hocofest.com for all the details... In the Flesh
Metalachi
At Club Congress
July 28
Climbing a ladder to scale the stage backdrop, a roadie with a pinched front cowboy hat clipped Metalachi's red, white and green skull banner over Hotel Congress' logo. A couple of reverse-gender catcalls sprung out from the stirring audience. You could feel energy spread like napalm through the assembled crowd on the patio at Hotel Congress. Or was it the shots of complimentary tequila doled out earlier that were coursing hotly through veins? Feeling no pain, a drunk chick, cigarette dangling from lip, walked past gesturing to anyone in her path, looking for a lighter. "Sorry, I don't smoke." But hey, the party was about to commence: Metalachi, the world's first and only heavy metal mariachi band, was in the house.
A recording of AC-DC's "Hell's Bells" blasted through the PA as the roadie turned hype-man, Warren Moscow, prepped the crowd. His banter, a bit heavy handed. "Alcohol is your friend. If you're not ready to party, get the fuck out!" But, he knew his crowd well. "From Juarez, Mexico via Hollywood... Metalachi!" The throng of Saturday night revelers screamed. Immediately, the band tore into Ronnie James Dio's "Rainbow in the Dark." Frontman Vega De La Rockha belted, "No sign of the morning coming/You've been left on your own..." And he was spot on. The party was just popping off.
Playing into sexist machista stereotypes of charros gone before, two enormous brassieres—DD cups would pale in comparison—hung from the lead singer's mic stand. All the chest-thumping done by the men, however, is offset by virtuosic violinista Queen Kyla Vera, who keeps the boys in check. After the first song came to a raucous end, De La Rockha went into his schtick. "Stick your tits out in the air, like you just don't care." His comedic foil, trompetista El Cucuy, countered. "Tonight is kinda sticky, eh? And, my huevos too." The audience responded with laughter. De La Rockha and El Cucuy then cautioned greenhorns about "The Splash Zone." "That means, you chicas in the first two rows. Tonight, you might get impregnated." Whisking into Twisted Sister's "We're Not Gonna Take It." During the refrain, De La Rockha got the crowd to sing along, "Whoa-o-o," as El Cucuy's trompeta blasted. After the uproar subsided, "It's a pinche party! The more you drink the better we start sounding." De La Rockha quipped.
By the time Metalachi segued into Sublime's "Santeria" they had the crowd eating from the palm of their sweaty hands. "And I won't think twice to stick that barrel straight down Sancho's throat/Believe me when I say that I got something for your punk ass." Afterwards, De La Rockha caught a whiff of something wafting through the air. "I can smell it carbónes. There are a bunch of stoners in the crowd." The band then rocked "like a hurricane" to the Scorpion's classic.
The band, clearly enjoying their work, pulled out a traditional mariachi song from their repertoire, "La Morena." They harmonized. "Aye, yay, ya yay." Then quickly, "uno, dos, tres, cuatro," Metalachi segued into Kiss' "Rock 'n' Roll All Night." And, rock they did. In classic hair metal frontman fashion, at song's end, De La Rockha executed a couple of David Lee Roth cheerleader kicks that almost ripped his spandex.
Beach balls were volleyed from one hand to another through the audience, as Queen Kyla Vera displayed her virtuosity, soloing wildly on a motif from Led Zeppelin's "Whole Lotta Love," arching her lithe body backwards during intense passages. Near the end of the show, Metalachi performed a Metallica medley which featured "For Whom the Bell Tolls," "One," "Master of Puppets" and "Enter Sandman." Guitarrista Paco Halen hammered his fretboard in a way that would make Kirk Hammett take note, as Metalachi surged towards De La Rockha's perfunctory loin-thrusting climax. "Thank you, Tucson! Good night."
"Otra, otra!" The crowd was insatiable.
After a couple minutes, and Warren Moscow's goading, the band returned for Ozzy's classic, "Crazy Train." El Cucuy blasted out flourishes on his trompeta. Kiko Cane plucked his guitarrón strings to the brink of snapping. Paco Halen burned through the complex guitar solo made famous by the late Randy Rhodes. Metalachi rocked off the rails, leaving the audience spent. And for some, perhaps, searching eternally for someone to light their cigarette.
Until next week, XOXO...