More than 700 people rallied in support of refugees in front of Tucson's downtown Federal Building on Tuesday, Jan. 30. People waved signs at passing traffic, denouncing Trump's executive order to ban refugees and travelers from Muslim-majority countries.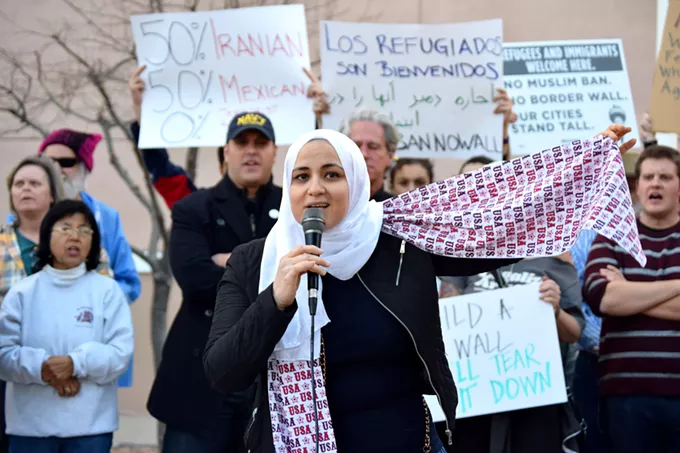 Photos by Danyelle Khmara
Oyla Labibieli speaks to the crowd at Tuesday's rally in support of refugees. Labibieli, who raised her children in the U.S., said Trump's ban is not inline with the values of the America she loves.
Photos by Danyelle Khmara