Zachary Vito
Mac, at the age of 2, is still a puppy, according to Jean Williams, vice president of Arizona Greyhound Rescue. Williams said Mac's racing career at Tucson Greyhound Park ended early because he had trouble with turns. But his young age works in his favor as a psychiatric service dog, Williams said. "The younger the dog, the better, because they will be with their owner for a longer period of time."
Zachary Vito
Macdonald and her Chihuahua, Haley, check out the dog bed that Macdonald purchased for Mac. Obstacles, such as obtaining consent from her landlord to have the dog, and uncertainty about bringing Mac to Macdonald's workplace, delayed Mac's move-in date.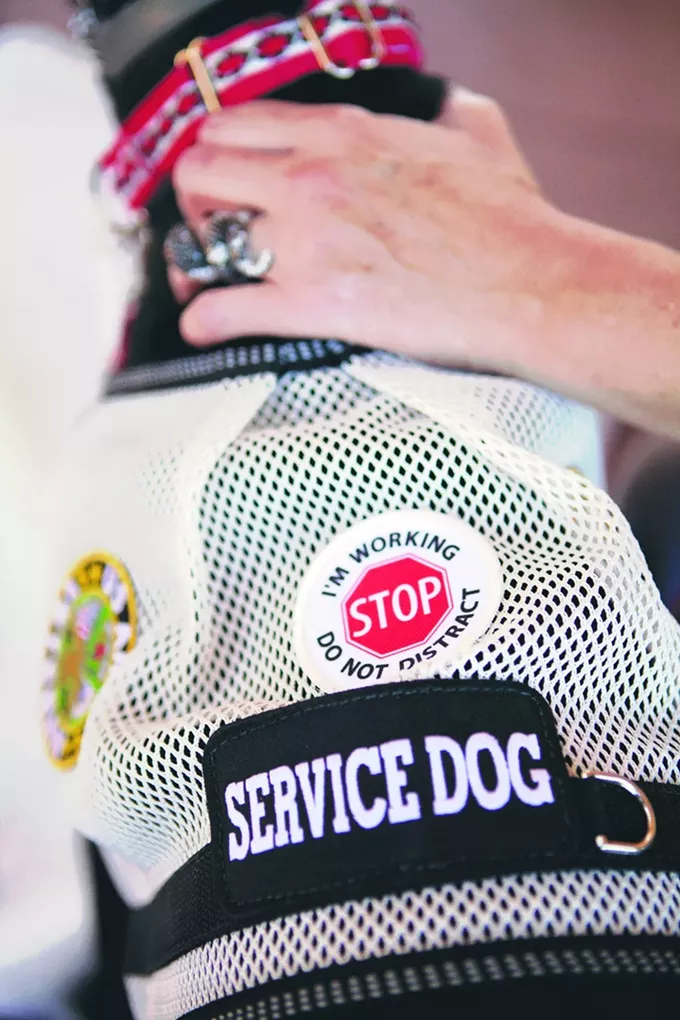 Zachary Vito
Greyhounds are known as sight hounds, meaning that their strongest sense is vision, not smell. Greyhounds have a 280-degree field of vision and can see small movements.
Zachary Vito
Macdonald, Haley and Mac pose at their home. "I believe it was fate," Macdonald said about getting Mac. "His name is Mac, and my last name is Macdonald; it's just too weird." Macdonald and Mac still have several months to go before the Operation Wolfhound service-dog training is complete.