The Federal Races
U.S. Senate: McSally vs. Sinema
This year's race for U.S. Senate will pit two Arizona members of Congress against each other—and when all the votes are counted, Arizona will have its first female senator.
Republican Martha McSally, who is well-known to Southern Arizonans, easily put away both her challengers, former state lawmaker Kelli Ward and former Maricopa County sheriff Joe Arpaio. McSally veered far into Trump territory to win the race, abandoning the moderate persona she had developed while representing Arizona's Congressional District 2.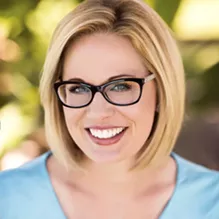 Sinema, who has represented Arizona's Ninth Congressional District since 2012, has also moved to the right during her political career, but it's been a more gradual approach. Back in the day, Sinema was a social worker who leaned in the direction of socialism, but she long ago abandoned those stands as her political ambitions took her through the state Legislature and then to Congress. Still, she'll be haunted by her past in this campaign; Team McSally has already dredged up a photo of Sinema dressed in a pink tutu and protesting the disastrous 2003 invasion of Iraq.
On Election Night, Sinema vowed to "continue fighting to uphold the values we all share: a fair shot at the American Dream and an unwavering commitment to the Arizona we love."
U.S. Congress
CD1: O'Halleran vs. Rogers
Incumbent Congressman Tom O'Halleran didn't face a primary challenge, but he does have a race in the general against Wendy Rogers, a perennial GOP candidate whose scorched-earth tactics carried her across the finish line in the three-way Republican primary. Rogers drew a lot of criticism for an attack on state lawmaker Steve Smith, accusing him of working for a Christian modeling agency that was verging on the edge of kiddie porn. Following an attack like that, Smith may or may not have much interest in helping Rogers bring together Republicans or—perhaps more importantly—raise money for her campaign against O'Halleran, a one-time Republican state lawmaker who moved into the Democratic Party after the GOP essentially hounded him out of the party.
CD2: Kirkpatrick vs. Márquez Peterson
Ann Kirkpatrick, who previously represented Congressional District 1, beat out six other candidates to earn the Democratic nomination for the Congressional District 2 seat that was left without an incumbent after Republican Martha McSally chose to run for U.S. Senate.
"We won this campaign because we were out there talking to people about a Washington D.C. that has completely gone off the rails," Kirkpatrick said.
Kirkpatrick will face Lea Márquez Peterson, the president and CEO of the Tucson Hispanic Chamber of Commerce.
At her Election Night party, Peterson said she was confident the race would go her way.
"This is going to be a huge battle to keep CD2 Republican and pro-business," said Márquez Peterson. "I understand the economy of Cochise County, Pima County and what it's going to take to really revitalize and to work with businesses throughout the region, and [Kirkpatrick] doesn't because she's from Flagstaff."
Congressional District 3:
Grijalva vs. Pierson
Republican Nick Pierson won a three-way primary and the opportunity to challenge Congressman Raúl Grijalva in this heavily Democratic district.
Statewide Races
Gov. Doug Ducey crushed Republican challenger Ken Bennett, landing about 70 percent of the vote.
He'll face Democrat David Garcia, who came out on top of challengers Steve Farley and Kelly Fryer in the Democratic primary.
"Turnout was everything." Garcia said after the results came in. "It's the No. 1 thing our campaign works on because when we get together, we win, and that's what we saw tonight."
A military veteran and a professor at Arizona State University, Garcia previously ran for State Superintendent of Public Instruction in 2014.
"It is hard," said Farley, a state lawmaker from Tucson. "I would have loved to been your nominee, but I was honored to be your candidate. This has been a long road, but there's no better place than Arizona for a non-stop road trip."
Three incumbent Republican statewide office holders did not survive primary night.
• Kimberly Yee dispatched Jo Ann Sabbagh in the GOP primary for treasurer. She'll face Democrat Mark Manoil, who was uncontested in the Democratic primary.
• Secretary of State Michele Reagan, whose multiple blunders as the state's chief elections officer resulted in numerous bad headlines, got crushed by GOP challenger Steve Gaynor, who beat her two to one. Gaynor will face Democrat Katie Hobbs, a state lawmaker who was uncontested in her Democratic primary. While the Secretary of State has the job of overseeing Arizona's elections and other record-keeping tasks, the office has one other key responsibility: The Secretary of State becomes governor if the incumbent leaves office early. • Incumbent Superintendent of Public Instruction Diane Douglas finished behind Frank Riggs, a former California congressman who ran unsuccessfully for governor in 2014.
• On the Democratic side of the Superintendent of Public Instruction race, political newcomer Kathy Hoffman defeated former state lawmaker David Schapira in a close race. • In the GOP race for two seats on the Arizona Corporation Commission race, Tom Forese was knocked out of office by primary voters. Incumbent Justin Olson and one-time Democrat Rodney Glassman will be the GOP's standard bearers in November. On the Democratic side, former ACC member Sandra Kennedy and Kiana Sears came in ahead of former commissioner Bill Mundell.
Legislative Races
There were a few surprises in local Legislative races.
In the three-way Democratic primary for two seats in the House of Representatives in west-side District 3, Andres Cano and Alma Hernandez knocked out Olivia Cajero Bedford, the longtime state lawmaker who was hoping to move from the Senate to the House.
The race was not as close in the Senate primary in LD3, where Rep. Sally Ann Gonzales easily outpaced Betty Villegas. In the four-way Democratic primary for two House seats in Legislative District 10, incumbent Rep. Kirsten Engel was way out ahead of the other contenders. Coming in second was attorney and musician Domingo DeGrazia, who defeated Navy vet Catherine Ripley and Air Force vet Nikki Lee.
"We are going to work for our kids, teachers, schools, environment and an economy that works for everyone," Engel said on Election Night. "We fought against a soon to be minority Republican party that is bankrupt, backward and brutal."
Engel and DeGrazia will face Republican Rep. Todd Clodfelter, who pulled off a win in the Democratic-leaning district two years ago.
In Legislative District 9, incumbents Pamela Powers Hannley and Randy Friese easily won over newcomer JP Martin. They will face Republican Ana Henderson in a rematch of the 2016 race.
"We are going to beat Henderson," Powers Hannley said. "We beat her before, and we will beat her again."
• In the Senate race in Legislative District 9, former state lawmaker Victoria Steele put away Flowing Wells School Board member Jim Love, capturing more than 80 percent of the vote. • In Legislative District 2's GOP primary, businesswoman Shelley Kais defeated Bobby Wilson, who scored headlines over his story of how he had to shoot and kill his own mother when she tried to kill him. Kais will face incumbent Democratic Sen. Andrea Dalessandro. • In Legislative District 11, incumbent Rep. Mark Finchem and Bret Roberts defeated Howell "Jonesy" Jones in the Republican primary. On the Democratic side, Hollace Lyons and Marcela Quiroz clobbered Barry McCain.
Out in the 'Burbs
Four incumbents in Oro Valley were swept out of office in favor of a new mayor and three new council members.
Challenger Joe Winfield defeated Mayor Satish Hiremath.
The major issue facing the town was, of course, a golf course, with some residents upset that the town purchased some courses—along with a community center.
The challengers also complained that the town was experiencing too much development.
Winfield says he always knew he would walk away with a victory, though he was surprised at the margin.
"It's six months of canvassing and going door-to-door, talking with the community," he said. "I never came away from the canvassing thinking that the community wasn't looking for a change."
Outgoing Mayor Hiremath looked on the positive side on the results.
"It is what it is," he said. "For me, life goes on. Actually, my life gets better." Incumbent council members Mary Snider, Lou Waters and Joe Hornat were ousted by challengers Melanie Barrett, Josh Nicolson and Joyce Jones-Ivey—all of whom were running for the first time.
Meanwhile, in Marana, the incumbents hung onto their seats.
Town Council members Patti Comerford, Herb Kai, John Officer and Jon Post defeated challengers Mace Bravin, Jeff Gray and Jack Neubeck.
What's in a Name?
Keith Bee Jr., the 21-year-old Justice of the Peace candidate, failed in his bid to win the seat on Pima County Justice Court now held by his dad, Keith Bee. Bee lost to attorney Doug Taylor.
But there's another bit of potential confusion ahead for Pima County voters.
Luis Gonzales is running for the Pima Community College Board of Governors in District 5. But contrary to what some voters might think, this is not a re-election campaign.
Although that seat is currently held by a Luis Gonzales, he's the former state lawmaker who handily won his 2016 campaign over the establishment-favorite, attorney Martha Durkin.
The Luis Gonzales running in the November elections is the former Pascua Yaqui tribal councilman and husband of Sally Ann Gonzalez, the Legislative District 3 Representative who just won her primary for the state Senate and goes into the general unopposed.
PCC-Board-Member Luis Gonzales is a longtime ally of Sally Ann Gonzales and recently spoke out against one of his old political enemies, U.S. Rep. Raúl Grijalva, after Grijalva threw his support behind Sally Ann's primary opponent, Betty Villegas.
PCC-Luis said he's been telling people he knows that he's not running, but he hasn't made a public statement about it. He said voters are pretty intelligent, and he believes they'll research their candidate as well as read about it in the news and go to forums.
"Insofar as voters being confused, I don't know if that's good or bad," he said. "Like any elected official out there, you may have your retractors."
He said he encouraged former-tribal-council-member Luis to run for the seat. This Luis couldn't be reached for comment on whether he thinks voters might be confused about which Luis Gonzales they're voting for or whether he has any plan to make it crystal clear.
Sally-Ann-husband Luis Gonzales' opponent for the PCC District 5 seat, Debi Chess Mabie, said she thinks voters might be confused, but she understands people can't help having the same name.
Tucson Weekly managing editor Logan Burtch-Buus, associate editor Danyelle Khmara, staff writer Jeff Gardner, freelance writer Kathleen Kunz and a couple fresh-faced Tucson Weekly interns contributed to this column.