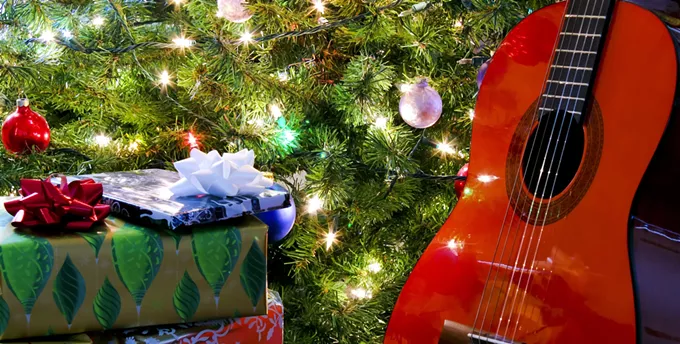 Casa Maria Catholic Worker House gives back by feeding, providing clothing and offering affordable housing to those in need.
Each year, local musicians come together to raise funds for the organization. This fall's concert is Saturday, Nov. 18, at the Hotel Congress Plaza.
"It's about creating awareness by having the show and by raising money, of course," said Rich Hopkins, who has been organizing the event for more than 20 years.
On the day of the show, food and clothing donations will also be accepted. Tickets are available for the public, but individuals served by Casa Maria can attend the concert for free.
This year, the headliner is Linda Ronstadt's cousin, Austin-based Americana singer-songwriter Lisa Morales. Also hitting the stage is Ronstadt's cousin, Peter Dalton Ronstadt, with Liz Cerepanya, Tom Walbank, River Roses, Joe Peña, Billy Sedlmayr, Kevin Pakulis, Stephen Lee, Mark Insley and Rich Hopkins and the Luminarios.
Most of the bands will perform for three songs each. Morales will have a longer set.
Brian Flagg, the head Catholic Worker from Casa Maria, will act as emcee.
"Once you are there, you really see how many people really depend on the kindness of Casa Maria," Hopkins said.
The performers submitted songs for the CD "Glimmers of Hope," which will also benefit Casa Maria.
"This year, when I went into wanting to do a project for Casa Maria, I didn't ask anybody for a specific song, theme or anything like that," Hopkins said.
"But it just turned out that all the songs that people gave me had some social relevance to hard times and hope. It was just really by chance it worked out that way."
Last year, Hopkins released a three-album package with a book called "The Whole Enchilada: The History of Desert Rock Tucson, Arizona 1978-1994." It was a project Hopkins worked on for two years.
Hopkins has been part of Tucson's "desert rock" scene as a guitar player for a variety of groups, including the Sidewinders and now Rich Hopkins and the Luminarios.
Hopkins said last year, with their efforts, they raised around $10,000.
Over the years, the concert has featured different themes, such as Neil Young versus Jerry Garcia, and another was Linda Ronstadt.
"It's always been a little different, just depending on the year," Hopkins said.
"It's become a pretty loyal following. People are aware of Casa Maria. People are aware of what they do, and people come faithfully every year."
Thanksgiving Benefit for Casa Maria
WHEN: 5 p.m. Saturday, Nov. 18
WHERE: Hotel Congress Plaza, 311 E. Congress Street, Tucson
COST: $10 donation
INFO: 520-622-8848,
www.hotelcongress.com