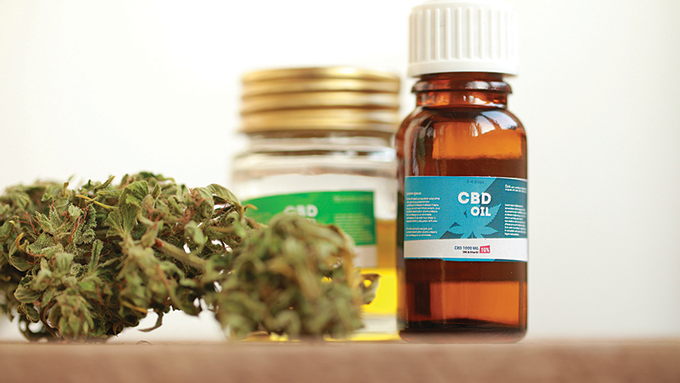 According to a recent press release, the Massachusetts-based drug testing company Psychemedics is shifting its focus from marijuana to fentanyl.
"In an era marked by relentless change and the pressing need to adapt, Psychemedics, a pioneer in the drug screening industry, proudly announces the launch of a revolutionary, Advanced 5-Panel Drug Screen," the statement said.
"This groundbreaking offering will transform the way organizations safeguard their workplaces, shifting the spotlight from marijuana to the paramount threat of fentanyl. Complemented by the detection of cocaine, opioids, PCP and amphetamines, the advanced panel is a leap forward in drug screening technology."
Psychemedics' decision is deeply significant, one that signals a notable transition within the leading consensus on America's relationship with drugs.
The focal point of drug screening has begun to move away from cannabis, homing in on the opioid epidemic that in its wake has left millions sick, addicted or deceased.
According to Psychemedics, drug-test kits that are presently available lack consistency and accuracy when it comes to detecting fentanyl over other opioids.
"As we grapple with an ongoing labor shortage and with marijuana's legal landscape evolving in 49 states, it's clear that the time for a change has come," the statement read.
"Traditional five-panel drug tests, rooted in a four-decades-old paradigm, have failed to evolve in today's drug market and are unable to detect the rising drug, fentanyl."
Psychemedics' patent for its ability to detect the presence of drugs in hair came at a time when cannabis was defined by strict criminal penalties and social stigmas.
Psychemedics began using hair testing in the mid 1980s, securing a foothold among a soon-to-be billion-dollar industry. Initially, failures in drug tests were indebted to the fact that urinalysis-based drug screenings faltered when it came to accurately detecting drugs in one's system.
"A new test can detect marijuana use by analyzing a snippet of hair. Baldness is not a defense," The New York Times reported in 1995.
Yet, Psychemedics has remained committed to evolving its scientific practices alongside social needs; particularly amidst the stark reality of the opioid epidemic. The Centers for Disease Control and Prevention reported that nearly 71,000 Americans overdosed on synthetic opioids, like fentanyl, in 2021. Deaths involving opioids increased over 22% from 2020 to 2021.
The CEO and president at Psychemedics Brian Hullinger, stated, "Few challenges in the workplace have undergone as dramatic a transformation as the shifting dynamics between marijuana and fentanyl. Recognizing this shift, Psychemedics has developed the Advanced 5-Panel to bridge the gap."
While Psychemedics is not the only drug-testing company out there, its decision to remove cannabis from drug screenings is substantial; one that comes alongside a flurry of transformation within the political framework of cannabis policy.