Ah, summer: That time of year when we scurry for air-conditioned homes, offices and movie theaters. We dream of cool swimming pools. And we watch as someone from the TV news biz fries an egg on a sidewalk.

In short: It's hot out there.
So we've put together the Summer 101 to help you survive Tucson's season of sizzle. What's the 101 mean? Well, there are 101 days between Memorial Day weekend and Labor Day weekend. There are 101 events we've included in our compendium of how to have fun and keep cool this summer. And the temps will soar above 101 degrees on a regular basis.
So without further ado, our Summer 101 guide to summer in Tucson….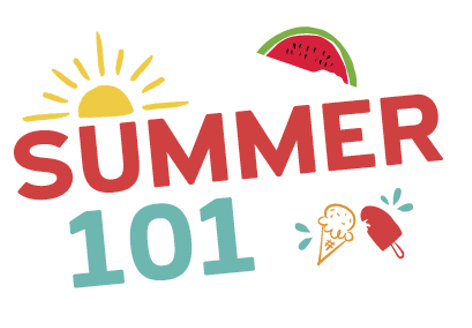 Concerts
1. Calexico Comes Home. Tucson's prodigal band returns to the vaunted Rialto Theatre (318. E. Congress St.) on May 31, bringing their eclectic brand of desert rock to the city where they launched two decades ago. The band, which is touring in support of their ninth studio album, The Thread That Keeps Us, is playing the Downtown venue for the first time since 2015. Tickets for the homecoming concert are $25 in advance, $36 at the door.
2. Michael Franti and Spearhead. Bay Area legend Michael Franti brings his blend of good vibes and up-tempo energy to Tucson on June 8, playing the Rialto Theatre (318 E. Congress St.) with a full backing band. The 51-year-old Oakland native has honed his brand of music that blends reggae, jazz, funk, folk and rock over a three-decade career. Franti and his band are touring in support of their 2016 album SoulRocker, which peaked at 38 in the U.S. pop charts, and fifth overall in the U.S. rock charts. Tickets for Franti's Stay Human Tour stop on June 8 are $39.50 in advance, or $50.50 on event day. Each ticket purchase comes with a copy of Franti's newest record, with $1 contributed to the charity Do It For The Love, which brings children with life-threatening illnesses to concerts.
3. Sur Block. Tucson's Sur Block brings an eclectic series of musical genres to 191 Toole on Wednesday, May 30 at Downtown's 191 Toole (191 E. Toole Ave.). The band, hailing from the Yaqui village of Old Pascua on the city's western fray, brings a tour de force of indie pop, electric-infused ballads and melodic harmonies to the cozy venue. Fellow local acts Citrus Clouds and Cool Funeral open for the band. Tickets are $10.
4. Surf-a-palooza. Two of Arizona's best surf rock acts ride a wave into Hotel Congress (311 E. Congress St.) on Saturday, June 30: Shrimp Chaperone and the Surfbroads. Except a lot of twangy electric guitar jams. Doors at 7 p.m. Free until 10 p.m. and $3 thereafter.
5. Pitbull. Miami's Pitbull comes to the AVA Amphitheater at Tucson's Casino Del Sol (5655 W. Valencia Road) on Sunday, July 8, bringing his blend of Latino music to the Sonoran Desert. Pitbull, or Armando Christian Perez, has sold more than 70 million singles and 6 million records worldwide, playing shows in North and South America, Europe and Asia over the years. Tickets for Pitbull's July outdoor extravaganza range from $60 lawn seats to $150 VIP options.
6. The Psychedelic Furs. English heavyweights The Psychedelic Furs bring their post-punk "First Wave" act to the Rialto Theatre (318 E. Congress St.) on Tuesday, July 17. The Furs, spearheaded by vocalist Richard Butler and his brother, Tim, were smash hits during the 1980s, with songs like "Pretty in Pink," "Heavy" and "The Ghost in You." Tickets run from $30 in advance to $33 on event day.
7. Beach House. Baltimore sensations Beach House bring their brand of dream pop music to the Rialto (318 E. Congress St.) on Thursday, Aug. 2. The two-person band of singer Victoria Legrand and Alex Scally smashed onto the scene with 2006's debut album Beach House, followed by 2008's Devotion. The duo formed in the Charm City 14 years ago, when the French-born Legrand and Baltimore native Scally crossed paths in the city. Tickets are $30 in advance, or $45 for a spot in the reserved balcony seating inside the theatre.
8. Rockin' Blues Festival. Fans of mind-altering blues music should swing by downtown's 191 Toole on Saturday, June 9, for a quintet of local blues acts, headlined by Street Blues Family. The festival, which costs $5 in advance and $8 on event day, brings together local acts like Lucifer the Cat, Mofly, Bob Russell and Black Cat Bones in what should be a memorable day of rock music.
9. The Yardbirds. Fans of rock institution The Yardbirds, which paved the way for future rock-and-roll heavyweights like Jimmy Page, Eric Clapton and Jeff Beck, will be thrilled to hear that the latest iteration of the act is coming to the Rialto Theatre (318 E. Congress St.) on Saturday, June 9. The band, led by Jim McCarty and Chris Dreja, will play their blend of British R&B, psychedelic rock and heavy metal to downtown Tucson, bringing a taste of the 1960s to the heart of the Sonoran Desert. Tickets for the show range from $28-$52.50, and can be purchased at the Rialto box office, or by phone, at 740-1000.
10. Billy Bob Thornton and the Boxmasters. Grizzled actor and songwriter Billy Bob Thornton brings his brand of bluesy rock to downtown's Fox Theatre (17 W. Congress St.) on Tuesday, July 17. The band, touring in support of their latest album Speck is inspired by the work of perennial powers like The Beatles, The Byrds and Big Star, engineered by producer Geoff Emerick, who worked with all three during his career. Tickets for the July concert run from $22 for rear orchestra to $59 premium seats that'll get you close enough to read the tattoos that cover Thornton's body.
11. Shakey Graves. The twangy grit of Austin-native Shakey Graves will make you want to walk by the train tracks with a bottle of whiskey under a full moon or fall in love with a train-hoppin' stranger. And you can do all that without the hangover and heartache—in your head while groovin' out to the live band. With Lauren Ruth Ward, doors 7 p.m., show 8 p.m. June 20. The Rialto Theatre, 318 E. Congress St. $26-$29.
12. Jenny and the Mexicats. After hearing Jenny and the Mexicats' irresistible mix of cumbia and flamenco, rockabilly and folk, Spanish and English, horns and cajon, you may want to google them. When you do, give yourself some time to take in the images of this adorable, joyous, impossibly-rad band whose members so obviously adore playing music together. Catch Jenny and the Mexicats, originally from Spain and England, as they bring their high-energy joy to the Southwest. Doors 7 p.m., show 8 p.m. Friday, July 20. 191 Toole. $12-$15, 21+.
13. Club Congress Saturdaze Dance Party. So now that it's summer, it's too hot to dance outside during the day, but just right to dance the night away under the stars. All you hardcore desert rats who don't let the heat grind ya down will love gettin' down on every summer Saturday night on the Congress patio. Cut-offs, rompers and tube tops will go just fine with the warm summer nights—in fact, consider them an unenforced dress code for the nights spent enjoying throwback hits spun by resident DJs Bob Really and Sid the Kid. Plus, there'll be drink specials! 10 p.m. every Saturday. Hotel Congress, 311 E. Congress St. $3, 21+.
14. Kathleen Madigan is a regular on any music streaming service's comedy mashups. With influences like Ron White and Lewis Black, Madigan's tell-it-like-it-is comedy will make you laugh knowingly and nod ferociously. This fabulous female has made a name for herself appearing on every big late-night show. And oddly enough, she started out in print journalism—which is maybe where she got her sense of humor. Doors 7 p.m., show 8 p.m. Thursday, June 14. The Rialto Theatre, 318 E. Congress St. $26-$42.
15. Calling All Robots. What do you get when you combine circus and robot? Um, awesome! (And maybe a little scary, but that's OK.) In a fundraiser for the Burning Man 2018 project Ei-Robot, catch circus performances from the Circus Sanctuary crew, danglin' from the ceiling beams and slangin' balls of fire. And maybe you'll even get inspired to sign up for a circus class at the hottest new circus spot in Tucson. And afterward, enjoy local DJs and a dance floor. 9 p.m. Saturday, June 2. Circus Sanctuary, 3113 E. Columbia St. $5-$10 sliding scale at the door.
16. DJ Battle Burlesque. The vivacious vixens of the Tucson Libertine League are celebrating their one-year anniversary with burlesque acts as hot as Tucson in July. Under the leadership of former Black Cherry Burlesque virtuoso Lola Torch, TLL is creating shows that celebrate the raw beauty and vulnerable strength in us all. Music mashups by DJs Herm and B-Rad. Doors 8 p.m., show 9 p.m. Saturday, June 16. 191 Toole. $10 in advance, $12 at the door.
17. Who's Bad: The Ultimate Michael Jackson Experience. The tribute band Who's Bad has been singing, dancing and moonwalking the stylings of Michael Jackson since before the King of Pop departed for the other side. This group puts on a show that's a jaunt back to better times, when goodness defeated zombies and real men blamed the mirror for their problems. Doors 7 p.m., show 8 p.m. Friday, June 22. The Rialto Theatre, 318 E. Congress St. $18-$20.
18. Zoso: The Ultimate Led Zeppelin Experience. If it's been a long time since you rock and rolled, you can relive your youth (or the youth you wish you had) with this Led Zeppelin tribute band. These guys don't just sound like Page, Plant, Bonham and Jones, they look like them—and move like them! Yes, I will take some fries with that Robert Plant shake, thank you. Doors 7 p.m., show 8 p.m. Saturday, Aug. 11. The Rialto Theatre, 318 E. Congress St. $15-$18.
19. HOCO Fest. If you survive the Tucson summer and make it all the way to the end of August, you'll be rewarded with marginally lower temperatures! You'll also have made it to the much-more-enticing HOCO Fest, which will feature an eclectic line up of musical performers, from Orkesta Mendoza to Andrew WK as well as an array of events such as a comedy showcase, lectures, yoga, a vintage clothing fair, experimental after parties, and much more. Aug. 29-Sept. 2.