To Kill A Mockingbird. Turner Classic Movies' Desert Hollywood chapter is screening the film adaptation of Harper Lee's groundbreaking novel for their Big Screen Classics series. This multiple Oscar-winning legal drama features a powerful performance by Gregory Peck as Atticus Finch and a young Robert Duvall and Boo Radley. This event also includes a film discussion after the screening. 4 to 7:40 p.m. Sunday, March 24. At the AMC Loews Foothills 15. 7401 N. La Cholla Blvd. $15.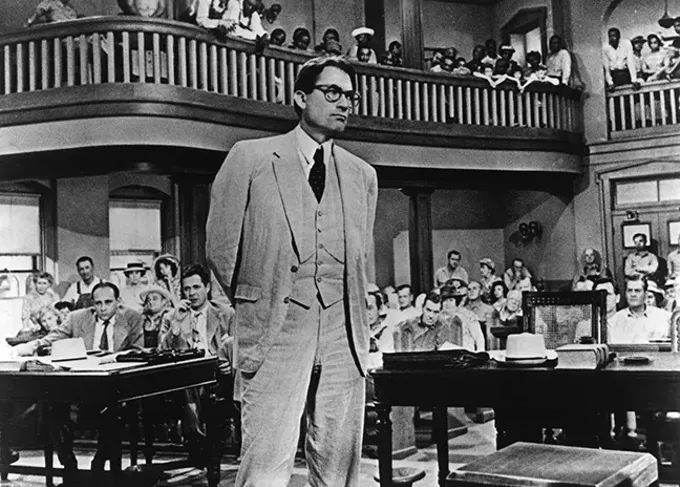 The Greatest Showman Sing-Along. The Fox Theatre is showing a special screening of this recent musical based on the life of P.T. Barnum. More than a single-along, the Fox is also hosting a circus-inspired pre-show event, including fortune-telling Zoltar, mask fun for kids, a raffle and a museum of living oddities and curiosities. 3 to 6 p.m. Sunday, March 24. 17 W. Congress St. $5.
Undeterred: Sanctuary Celebration and Screening. The People's Defense Initiative and Loft Cinema are hosting a screening of Undeterred, a documentary about community resistance in the rural border town of Arivaca. Through the years, the town has battled through the impacts of NAFTA, 9/11 and the Obama and Trump administrations. The film will be followed by a Q&A with the director and community advocates. This premier will also be a fundraising effort with proceeds benefiting People Helping People in Arivaca and People's Defense Initiative in Tucson. 5:30 to 7:30 p.m. Tuesday, March 26. 3233 E. Speedway Blvd. $10.
Tucson Cine Mexico 2019. Celebrating its 16th anniversary, this partnership between the UA's Hanson Film/TV Institute and Cinema Tropical has exhibited emerging and independent Mexican cinema to Tucsonans since 2004. Running from March 27 to 31, the festival screens multiple genres at multiple locations across town, including documentaries, dramas and comedies. This also works as a great opportunity to meet and discuss with the filmmakers. For a full lineup of films, events and locations, visit tucsoncinemexico.org.
Sullivan's Travels (Free Screening). For the latest installment of their Widescreen Wednesdays, the faculty from the UA School of Theatre, Film & Television are showing this 1941 comedy. This satirical look at the adventure and comedy genres is free and open to the public, with an introduction by UA assistant professor Kevin Byrne. 7 to 10 p.m. Wednesday, March 27. 1030 N. Olive Road. Free.
The True Cost. This screening, hosted by the Cooper Center for Environmental Learning, Fed By Threads and Sustainable UA, is of a documentary about the story of clothing manufacturing. The price of clothing has been decreasing for decades, while the human and environmental costs have grown dramatically. This screening also includes a panel discussion Fed by Threads COO Skya Nelson, UA Office of Sustainability Director Trevor Ledbetter, and Academy Award-winning producer Lina Srivastava. 6:30 to 8 p.m. Thursday, March 28. At UA's ENR2 Building, Room N120. $12.50 to 18.50.