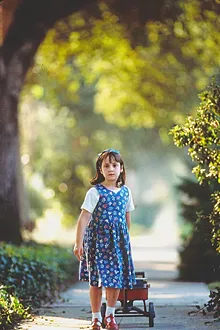 Matilda (Free Screening). A young girl uses her telekinesis to make the world a more fun place. What more do you need? Based off the beloved Roald Dahl book, this film is a Danny Devito extravaganza! Not only does he play Matilda's father, but he's the narrator and director as well. So if you're looking for a classic '90s film with a heaping helping of the Veet, this is the show for you. This screening will take place outdoors on "Hippie Hill" at Himmel Park, please bring your own seating. Presented by The Loft Jr. 6:30 to 8:15 p.m. Friday, March 15. 1000 N. Tucson Blvd.
El Patrón. The Screening Room presents the public premiere of a locally made crime drama. Not only do you get to see the movie, plus a few local short films, but you get to meet the cast and crew as well. This is an all-around great networking opportunity for Arizona filmmakers. 6 to 9 p.m. Friday, March 15. 127 E. Congress St. $5.
How Rednecks Saved Hollywood. The Loft Cinema presents a talk by author Joe Bob Briggs on the identity of "rednecks" in American film. The "drive-in movie critic" will use more than 200 clips and stills from movies to examine both grindhouse and mainstream movies. Beyond recounting the history, you will also learn about the most sacred redneck cinematic moments and why the redneck is the scariest monster in all of film history. For real! 7:30 to 10:30 p.m. Saturday, March 16. 3233 E. Speedway Blvd. $18.
Witness to Democracy: The Journey of a Mother and a Photographer. Part of the Loft's "Journalism on Screen" series, this documentary tells the story of three people brought together by the tragic killing of college student Lee Han-yeol, whose death propelled the South Korean Democracy Movement in June 1987. Followed by UA professors and filmmakers. 2 to 3:45 p.m. Sunday, March 17. 3233 E. Speedway Blvd. $8.
Spring Break Movie Marathon at Bookmans. For those of you who have the week off and haven't fled Tucson, Bookmans East location is screening a kids movie every evening of the week. From March 18 to 23, they will be screening one movie every night: Trolls, The Lego Movie, Fantastic Mr. Fox, Shrek, The Lion King, and Coco, respectively. 6 to 8 p.m. Monday, March 18 to Saturday, March 23. 6230 E. Speedway Blvd.
Terminator 2. This film holds several superlatives in my mind, mainly: best action film, best Schwarzenegger film, and possibly even best sequel ever. It really is that good. And seeing its majesty on the big screen only makes it better. For those of you who've shied away from this masterpiece due to thinking it's just another mindless shoot-'em-up, Harkins Theater's Tuesday Night Classics series is giving you the chance to fix your mistakes. 7 p.m. Tuesday, March 19. 5455 S. Calle Santa Cruz.