Patrick Nagatani: Living In The Story. This documentary examines 35 years of art-making by photographer Patrick Nagatani, who uses his images to raise awareness about modern troubles. His surreal and vibrant photos blend cultures, landscapes and people into objects of stunning juxtaposition. Filmmaker Lynn Estomin; Andrew Smith, owner of Andrew Smith Gallery; and UA art prof David Taylor will speak following the screening. Hosted by the Center for Creative Photography and UA School of Art. 6 to 7:30 p.m. Friday, Feb. 8. 1030 N. Olive Road.
Some Like It Hot. The only women more attractive than Marilyn Monroe? Tony Curtis and Jack Lemmon in drag, of course. The Fox Theatre is screening this '50s classic of comedy, romance and crime. Yes, Billy Wilder directed many Hollywood gems, but perhaps none so wistfully wacky as this. 7:30 to 10:30 p.m. Saturday, Feb. 9. 17 W. Congress St. $5.
School of Rock. One aspiring musician attempts to wrangle a bunch of children into forming a cohesive band. No, I'm not talking about Paul McCartney and the three other guys, I'm talking about Jack Black's iconic role as slacker-turned-teacher. Part of Loft Staff Selects, a monthly series showcasing film favorites chosen by the Loft Cinema staff. Proceeds benefit Tucson Summer Music, a nonprofit organization providing free music education to children. 7:30 p.m. Saturday, Feb. 10. 3233 E. Speedway Blvd. $8.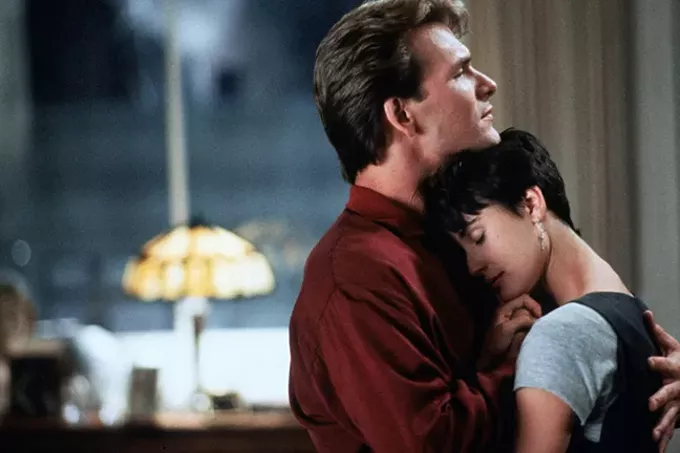 Ghost. For their Tuesday Night Classics series, Harkins Theatres is screening the 1990 Patrick Swayze hit Ghost. In this spectral romance, when a man is murdered, his ghost warns his lover of impending dangers. The film nabbed two Oscars, one for Whoopi Goldberg as Best Supporting Actress, and one for Best Original Screenplay. 7 to 9 p.m. Tuesday, Feb. 12. 5455 S. Calle Santa Cruz.
Joni 75: A Birthday Celebration. What more is there to say about Joni Mitchell? With her personal, introspective songwriting, she changed the world of folk. The Loft Cinema is screening a one-night-only musical celebration of the legendary woman, featuring performances by James Taylor, Emmylou Harris, Los Lobos and more. This film was captured over two nights in November 2018 by The Music Center at the Dorothy Chandler Pavilion in Los Angeles. 7:30 to 9:45 p.m. Tuesday, Feb. 12. 3233 E. Speedway Blvd. $12.
Reel Tucson–Lead With Love. This special Valentine's Day Reel Tucson, a local short film contest, focuses on the more romantic side of films. The evening is only $5, and for those daring, it's free to enter your film. The evening includes local films and music with Mary Jane and RewBee. Hosted by Strada Company and The Screening Room. 6:30 to 9 p.m. Thursday, Feb. 14. 127 E. Congress St.