Edward Scissorhands. It's that time of the week for another "Wait, that was a Christmas movie?" This time, it's Tim Burton's 1990 gothic/drama/satire/romance/whatever-you-want-to-call-it-as-long-as-it-has-Johnny-Depp fairy-tale hit, Edward Scissorhands. An imaginative retelling of the Frankenstein story, this film tells of an unfinished man, and his path to becoming whole. Plus, you get to relive the Johnny Depp and Winona Ryder drama all over again. 10 p.m. Friday and Saturday, Dec. 7-8. 3233 E. Speedway Blvd. $6.
Joyeux Noel. Based on an actual truce that occurred during Christmas in WWI, this film opera (translated to "Merry Christmas") examines the lives of the French and German soldiers who put down their guns one December to celebrate brotherhood in the midst of warfare. Hosted by Arizona Opera, this showing at The Screening Room features the voices of "two of today's leading opera stars," Natalie Dessay and Rolando Villazón. 7 to 9 p.m. Tuesday, Dec. 11. 127 E. Congress St. $10.
Krampus and the Old, Dark Christmas. Wait, you mean to tell me in some parts of the world there's a half-goat, half-demon spirit named Krampus that accompanies Santa Claus and punishes bad children on Christmas? If you'd like to learn more about the spooky customs of ye olde Christmas, head over to the Tucson Museum of Contemporary Arts' ArtNow! with Al Ridenour. They'll be examining movies, television shows and advertisements that show how the holiday isn't exactly what you think it is. 6 to 7 p.m. Tuesday, Dec. 11. 265 S. Church Ave. $10.
Uranium Mining Film Festival. Our local chapter of Physicians for Social Responsibility is hosting a short film series on—you guessed it—uranium mining. The short films include: Too Precious to Mine, Half-Life and Crying Earth Rise Up. These films tell the story of the "resistance largely on Native American lands to uranium extraction industries." This event is free and also includes panel discussions by filmmakers. 6:30 to 9 p.m. Wednesday, Dec. 12. 525 N. Bonita Ave. Free (donations accepted).
Reel Tucson Christmas. The Screening Room and Strada Company are teaming up to host a local short film festival, and it's holiday themed! The evening is only five dollars, and for those daring, it's free to enter your film. And to the joy of Tucson filmmakers who've submitted their pieces to other local short film festivals, this one is "gong free." Send films to Michael@StradaCompany.org. 6:30 to 9:30 p.m. Thursday, Dec. 13. 127 E. Congress St. $5.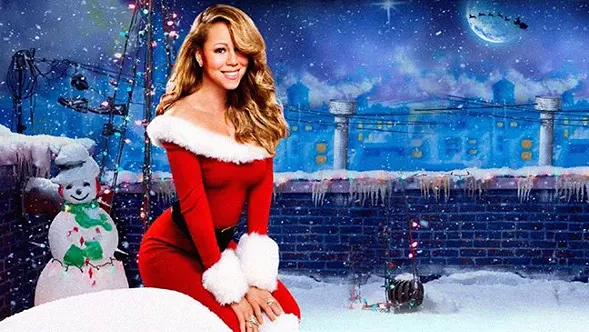 The Very Merry Holiday Sing-Along Spectacular. Get your holiday spirit in high gear at the Loft Cinema, with a sing-along series including clips from movies, T.V. shows and music videos. When else will you get the chance to sing with Lady Gaga, Michael Bublé, Nat King Cole, 'NSYNC, Kelly Clarkson, Frank Sinatra, Elvis, The Grinch and more? Admission includes a "Very Merry Goodie Bag" filled with props, and if you bring a new unwrapped toy for donating to Casa de los Niños, you will receive half-off admission. 7:30 to 9:45 p.m. Thursday, Dec. 13. 3233 E. Speedway Blvd. $12.