Suspiria. This is a Cinderella story of a cheesy exploitation film that got a little too artsy and wound up being a revered horror classic. Suspiria tells the tale of a new girl at a mysterious (and possibly dangerous) dance school. It has enough deaths and suspense to please any horror fans and enough interesting camera work to please any film snob. Plus, the iconic prog-rock soundtrack elevates it into the realm of ethereal. The Loft Cinema invites you into the bloodbath! Catch it ahead of the upcoming remake. 10 to 11:45 p.m. Friday, Oct. 19, and Saturday, Oct. 20. 3233 E. Speedway Blvd. $6.
Critters. Return of the Jedi, Gremlins and Critters—for some reason, Hollywood got really into fuzzy little creatures in the '80s. This is by-and-far the wackiest of the three. A series of monstrous martians run amok in the American farmland, devouring everyone they can. Fun! Part of the Screening Room's Tucson Terrorfest. 8 p.m. Saturday, Oct. 20. 127 E. Congress St. Free.
Tucson VHS Bazaar. Xpanded Universe and The Screening Room are getting together to celebrate "dead media." What does this mean? They're screening their favorite horror, sci-fi, fantasy and cult movies, all on VHS format, of course. Part of the Tucson Terror Festival. Noon to 5 p.m. Sunday, Oct. 21. Screening Room, 127 E. Congress St. Free.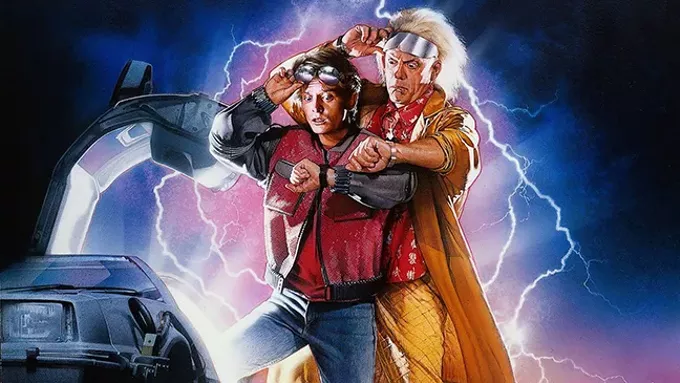 Back to the Future. The Cactus Drive-in Theatre is back, with a screening of one of our nation's true all-time favorites. This screening goes towards raising money to afford land, a full-sized screen and other equipment related to purchasing a permanent drive-in movie theater. Vendors for food, drinks and snacks will be on site. 6:10 p.m. Sunday, Oct. 21. Tanque Verde Swap Meet, 4100 S. Palo Verde Road. $15.
Black Snake Killaz. This documentary is a "No DAPL" story, chronicling the protests against the Dakota Access Pipeline. The movie will be preceded by the short film Akicita: The Battle Of Standing Rock. Hosted by Alliance For Global Justice and Pan Left Productions. 3 to 6 p.m. Sunday, Oct. 21. 225 E. 26th St., Suite 1. Free but donations accepted.
Matinee. A cheesy horror filmmaker (John Goodman) travels around the country showing off his movies about atomic monsters. But when he travels to Florida for a screening during the Cuban Missile Crisis, his nuclear-fueled movies seem a little too realistic for comfort. Hosted by the faculty from the UA School of Theatre, Film & Television, introduced by Dr. Bradley Schauer. 7 p.m. Wednesday, Oct. 24. 1030 N. Olive Road.