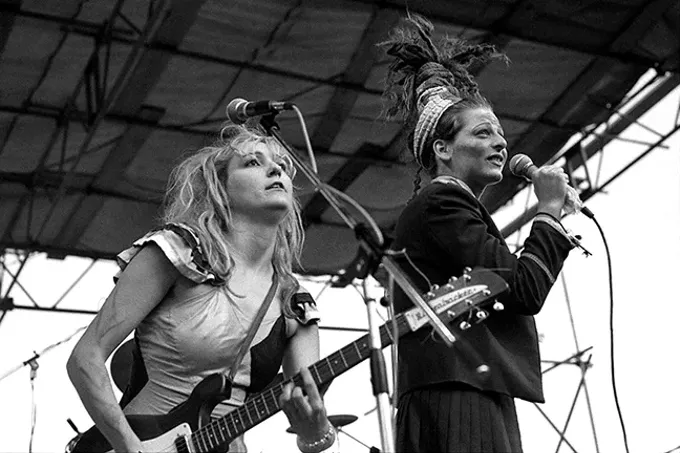 Here to Be Heard. Some know them as The Castrators, some know them as The Flowers of Romance, but most commonly, they're known as The Slits: an experimental punk band from London with slightly-more-than-subtle feminist motifs. They toured with The Clash, released two albums, changed the punk landscape, and disappeared. This new documentary tells their tale with archival footage and recent interviews. Can's Deli is hosting a screening, including a live performance and Q&A from Tessa Pollitt of The Slits. Tickets are limited! Tickets only available at Wooden Tooth Records and at the door (if still available). 6 to 9 p.m. Friday, Aug. 31. 340 N. Fourth Ave. $10-$20.
Ryuichi Sakamoto: Coda. Founding member of the Yellow Magic Orchestra, Oscar-winning film composer of The Last Emperor, and one of the most influential living pianists, Ryuichi Sakamoto is a master of music. So much so that one of his songs was the first instrumental track to ever hit the No. 1 spot in Japan's music chart history. This new documentary examines the personal life of the man who speaks through piano keys. 7:30 to 9:30 p.m. Friday, Aug. 31. The Screening Room. 127 E. Congress St.
Shaun of the Dead. Back before the world went completely mad for all things zombie, three British dudes by the names of Simon Pegg, Nick Frost and Edgar Wright made one of the best parodies of zombie movies and also one of the best zombie movies in general. The Loft Cinema is taking you to the North London suburbs and showing you what household items are best to bash a monster's brains in with. 7:30 p.m. Wednesday, Sept. 5. 3233 E. Speedway Blvd. Regular admission prices.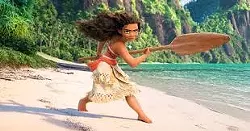 Moana Sing-Along. Cool off from these summer days with a special screening from The Loft Jr. If you just can't get enough of Moana, this sing-along is the place to be. And don't forget to dress up in your best Moana costume so you can join the pre-show costume parade on The Loft stage. And better yet, it's screening three days in a row. 2 p.m. Sept. 1 through Sept. 3. 3233 E. Speedway Blvd. $12.
93 Queen. The Loft Cinema invites you to get an inside look at the first all-female volunteer ambulance corps in New York City. 93Queen follows a group of Hasidic women who are "smashing the patriarchy" in their community. Supported by community partners Hadassah Southern Arizona. 7:30 p.m. Tuesday, Sept. 4. 3233 E. Speedway Blvd. Regular admission prices.
Tucson Electro Documentary. Here's a fascinating project: filmmaker Ty Besh got in deep with the Tucson electronic music scene with the hopes of making a documentary, but just like the experimental nature of the music he was reporting on, so did his documentary warp and stretch beyond the usual limits. The result is a recently completed interactive online timeline filled with video interviews, live performances, and scene-setting shots in pop-up clubs. This experimental documentary looks at the Tucson scene from October 2016 to February 2018. Perfect for anyone interested in electronic music, Tucson underground or the latest progressions in storytelling. Visit trustydigitalmedia.com/ted to watch.