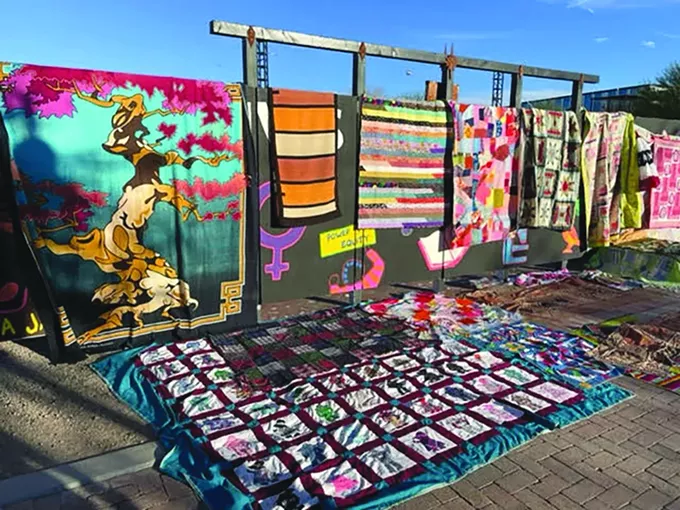 Mercado Flea Market is open the second Sunday of each month through May.
Held on the sidewalks and parking lots on Avenida del Convento in the Mercado District, the market features 46 local vendors selling antique, vintage and pre-owned goods and collectibles. The next one is 8 a.m. to 2 p.m. Dec. 11, and it continues Jan. 8, Feb. 12, March 12, April 9 and May 14.
This is the fifth year for the market, according to manager Carl Hanni.
"The crowds were definitely down during the pandemic, but they have totally come back," Hanni said.
"They are bigger than ever before. We didn't cancel one of the years or anything, the worst of it (COVID-19) was happening during the summer months and we were not there (in the summer).
"We certainly have several hundred, if not thousands of people come through on any given flea market. The encouraging thing is that they keep getting bigger. That's what you want."
Hanni said the number of vendors is fixed, as it didn't have room to expand, even though the interest was there.
"We probably have more vendors who want spaces than we have spaces for," Hanni said.
The shape of the flea market has changed over the years, due to construction in and around the Mercado District, he said. However, he's pleased with this season's format.
"We have had to adapt to the construction, so the flea market now looks differently than it did two or three years ago," Hanni added.
"We have the best setup design we have ever had. We opened up a whole new area last year, 2021-2022, across from the annex. We expanded out to a lot over there and that allowed us to add eight more vendors. So that was the big change."
There is on-site parking, and the streetcar has two stops along the flea market. Several local restaurants and retailers, two coffeeshops, Westbound Bar and La Estrella Bakery in the Mercado San Agustin and MSA Annex are all open during the market.

Mercado Flea Market - aMercado District
when: 8 a.m. to 2 p.m. the second Sunday of each month through May
WHERE: Avenida del Convento, between Congress and Cushing streets
info: 520-461-1107,
mercadodistrict.com,
flea@mercadodistrict.com