It can seem aggression and psychedelia are on opposite ends of the rock spectrum; either a band is raw or trippy, volatile or vaporous. Phoenix's "anti-prog" outfit The Oxford Coma manage to be both at once. Their distorted, thrashing tracks have the tendency to make way for progressive, lingering interludes of unexpected beauty. This is not to detract from the punchy vocals and frankly fantastic guitar work.
The band's newest album, 2017's Everything Out of Tune, was recorded by literal legend Steve Albini, who's worked with Nirvana, Pixies, The Stooges and many more. It's a sludgy and psychedelic romp with all the energy of the aforementioned bands. It's an exciting niche to experience, and one that, as the band puts it, has doomed them to obscurity. Ahead of the band's visit to Tucson, we asked them to share five influences that brought them to consciousness.
Catch The Oxford Coma at 191 Toole. 8 p.m. Sunday, Oct. 7. $8-$10. 21+. And if you can't make it to the show, get some Oxford Coma vinyl at Wooden Tooth Records, Old Paint Records, or Studio G Vinyl Records.

Pink Floyd
Meddle
This isn't even in my top three favorite Floyd albums, but it was what cemented the desire to play music in me at a pretty early age. I was somewhere between 5 and 7, and my dad put on "One of These Days" and got out a laser pointer and did a mini Pink Floyd laser show on our ceiling. I was hooked right from there.
Fleetwood Mac
The Dance
Lindsey Buckingham was my first guitar hero. When I saw him play the solo on "I'm So Afraid," it was like the greatest thing ever. (My first time hearing this album was watching the live footage of the concert.) It still blows my mind how good of a live performance that album was.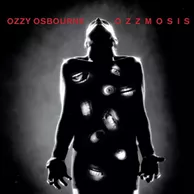 Ozzy Osbourne
Ozzmosis
Kind of like Meddle, this isn't even one of his better albums, but I heard the right song at just the right time in my life. I never watched MTV or VH1 as a kid. I just didn't do it. I was flipping through the channels one day in, like, eighth grade, and the video for Perry Mason was on. I was totally transfixed. It was just so cool to me in that moment. It was like nothing I'd ever heard. I hadn't really listened to anything outside my dad's music up to that point. That song and that album became a cornerstone of my identity going into high school.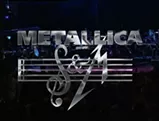 Metallica
S & M
I think I "discover" bands on albums that are not people's typical go-to's when they reference them. I don't even remember how I got turned onto this album, but it was the first time I heard Metallica. I think the first song I heard was "No Leaf Clover." I still consider that performance to be one of the absolute high points of their career. Everything was in top form, and it floored me. Overnight they became my favorite band.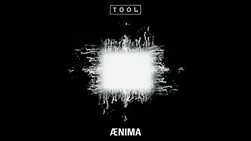 Tool
Aenima
Tool was way too weird for me for a long time. I had heard them around the same time I got introduced to Ozzy, but I wasn't ready. The videos were straight-up scary, and I didn't get why he would hide his voice under all those effects. (The irony, given how our last record sounds, is not lost on me.) But, around ninth or 10th grade, something clicked. I think it was the guitar solo on the title track that finally knocked it into place for me. I have never been able to shake them loose since, and it's been almost 20 years. Tool had by far the most sustained impact on me as an artist, and probably just as a person. I think I started living my life differently than I would have once I got turned onto them.