Since 1981, Osaka's Shonen Knife has put the "punk" in "Oh wow, I didn't know a trio of Japanese women could make punk music this good." Influenced by the bubblegum pop bands from the '60s, this girl group infuses a punk spirit to make something more akin to spicy cinnamon gum. And this formula works: Shonen Knife has released over a dozen albums and has toured the world many times over. Their songs are simple and catchy, but don't shy away from dissonance, distortion or the occasional headbanging jam. More enjoyable than they have any right to be, Shonen Knife is J-pop for people who actually know how to have fun. Ahead of their upcoming show at 191 Toole, frontwoman Naoko Yamano sliced and diced her favorite albums...
Catch Shonen Knife at 191 Toole. 7 p.m., Saturday, Sept. 22. $15. 21+.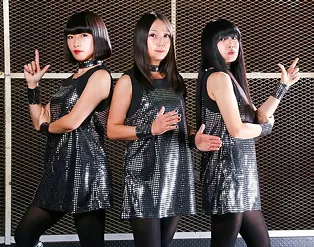 The Beatles
The Beatles
When I was 14 years old, I started to listen to The Beatles. The Beatles were already broken up at that time. But the best hits albums were released. I bought The Beatles 1967-1970 and my friend bought 1962-1966 and sometimes exchanged them and listened. I actually wanted to buy 1962-1966 at that time but now I love 1967-1970, the late Beatles a lot. The album The Beatles is a very artistic pop album.
Buzzcocks
Love Bites
In late 1970s and early 1980s, I tried to check out all punk albums that released from major record label in Japan through radio, music magazines or purchasing LPs. I listened to Sex Pistols, Crash, Damned, like that, but they were too much punk for me. Bands like Buzzcocks, Jam or XTC are more pop than punk. I really loved Buzzcocks's melody lines.
Ramones
Ramones
When I listened to radio when I was a high school student, Ramones' songs were aired. I was really inspired and rushed to the record store to buy their LP. I love Joey's sweet vocal and pop melody lines.
Earth Wind & Fire
All 'N All
EW&F was very popular in Japan in the 1970s. I didn't notice how great they were at that time but a few years later, I found their album at a record shop and tried to buy it. Their groovy sound caught my heart. It became a chance for me to listen to other funk disco soul music like Con Funk Shun, Slave, Michael Jackson or Iseley Brothers.
Pilot
Second Flight
They are from Scotland. Their song arrangements are perfectly pop for me. I wish I could write songs like Pilot. They have only a few albums. I hope they can make more great pop tunes.