"Punk-rock with feelings." Now there's a concept. This Tucson pop punk band's debut EP Sad Jokes is filled with anthemic, noisy tracks decrying the woes of modern (very modern) life. Driving drums dance around angry-yet-sing-song lyrics about broken bottles of 40s, quarter-life crises, and eviction notices. But it's more than just pop punk or emo, some of the songs have dynamic and restrained instrumentals that march forward against the grain of standard song structures. A great choice if you're upset, yet want to think and dance at the same time. Being upset may or may not be mandatory. Cement Shoes guitarist and vocalist Matt Graham shared the Top 5 albums that hardened his love of rock...
Catch Cement Shoes performing with Badflower at The Rock. Doors open at 6:30 p.m. Sunday, Sept. 2. All ages.
Nirvana
Nevermind
This was one of the first records I listened to front to back. The raw energy and attitude from it definitely inspired a lot of how I like to write music today. I loved how unapologetically loud everything was, from the guitar, drums, bass, to even the message of each line. Nirvana truly felt like the band that just didn't care what you thought, and that stuck with me.
Motion City Soundtrack
Commit This To Memory
What I love about MCS is that their songs always feel like a story to me. As someone who struggles in the mental health department, it felt really comforting listening to someone who could just tell the tale of their struggles. I definitely like to write about my personal experiences in my own way, and I think a lot of that has to do with this record.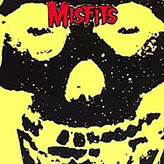 Misfits
Collection 1&2
On the note of Nirvana's abrasive and in-your-face attitude, the Misfits most definitely give me that same feeling. I've always loved this band for being straightforward about what they are: just a messy punk band who happens to love horror. There's a certain honesty about who they are, without them having to say it at all. This band, particularly on these two records, just live and breathe their own brand of chaotic authenticity to me and I've always admired that.
The Strokes
Room on Fire
This band changed my entire idea of what a rock band is. While most of the stuff I was listening to growing up had this sort of rock n roll energy about them, these guys took it at their own calm/cool/collected pace. I would say that this band has challenged me to think outside the box on how good songs/records are written vs. what elements actually make a good song/record.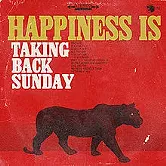 Taking Back Sunday
Happiness Is
Okay, I'm going to try to make this short. TBS has been one of my favorite bands since I first heard them back in the early 2000s on MTV. When I was a kid and had no idea how to express my own raw emotional energy, seeing these guys do exactly that made my jaw fall to the floor. They were pretty much everything I wanted to be in terms of self expression. They were a rock band. They were emotional. They owned it. The record Happiness Is came out in 2015, and when I first listened to it all the way through, I felt all of those feelings again, but in a different way. Maybe a more mature way. This band really grew up with me and just has a way of expressing things that pertain to exactly where I am in any point in life. Happiness Is will always have a place in my heart for that.