If you're exhausted from the current trap trend permeating modern hip hop, you clearly haven't heard Arizona's own Black One. And even if you aren't into trap, Black One is a safe choice as well. He's been part of the local rap scene for over a decade, and in that time has made party bangers, emotional trap, atmospheric ballads and over a dozen releases.
Black One works like a musical shapeshifter, with variability that allows him to exhibit the styles of many greats: The prolific output of Lil B, the blown-out production of Injury Reserve, the sci-fi mythos of Deltron, the geeky lyricism of Mega Ran, the boastful poetry of MF Doom, the clean singing of Kid Cudi, and more.
If you're interested in local hip hop, where it came from, and maybe even where it's going, check out Black One. There are worlds to discover, and then some. We caught up with Black One to learn about the albums that set him on his own path of exploration...
Catch Black One hosting Takeover, an open mic at Bar Passe. 9 p.m., June 30. 415 N 4th Ave. Free. 21+.
Kid Cudi Man On The Moon Vol. 1
I feel like this is one of the most important albums in modern day hip hop for variety of reasons. The progressive production, the introspective and emotional lyrics and the influence it would have on future rappers shows that. It really showed me how to stretch myself as a rapper.
---
Queens Of The Stone Age Songs For The Deaf
I can listen to this album front to back and normally will. "Go With The Flow" is easily one of my favorite songs of all time. This album is legendary.
---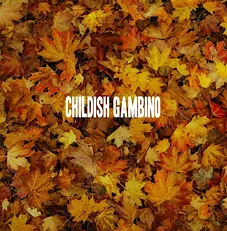 Childish Gambino EP
My initial introduction to one of my favorite artists, EP blew my mind. "Not Going Back" spoke to me as a middle-class black kid trying to be an artist. I have been a massive Donald Glover fan ever since.
---
Kanye West My Beautiful Dark Twisted Fantasy
The tone and feel of this album will never be captured again. Every single song on this album has a significant impact on me. IMO, this is one of the greatest rap albums of all time.
---
Linkin Park Reanimation
I was always a big Linkin Park fan but when they did the remix album with artists like Black Thought and Planet Asia, I was completely floored on how progressive they were. I revisited the album after Chester died and got chills on some of the music on the album.