Learn Something New

In-Depth Tour–Museum of Natural History Research Collections. Sometimes it's easy to forget how many hidden treasures there are right here in our hometown. For example, these research collections, maintained by the department of Ecology and Evolutionary Biology, include birds, reptiles, mammals and fish from different periods of history. So maybe you can't afford to take a trip around the world this year, but you can take a trip through time right in your own backyard just by heading over to the UA. 10 to 11:30 a.m. Wednesday, Feb. 27. Biological Sciences East Building, Room 129, 1311 E. Fourth St. Free. (Closest parking is the Sixth Street Garage off Sixth St. or the Cherry Avenue Garage off of Cherry Ave.)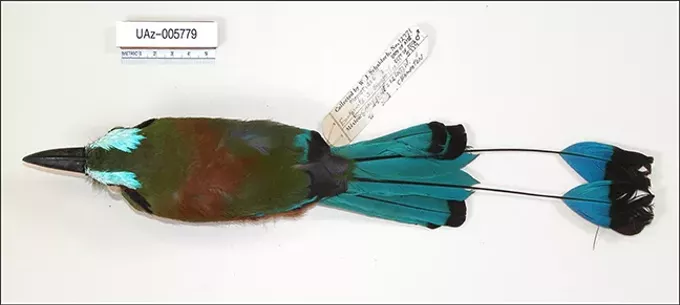 Picture This... Life Through a Different Lens.
Saguaro National Park has all sorts of events going on this month. At this one, take a walk through the west district and learn some photography basics for how to capture the desert's beauty and emotionality. Maybe you'll finally capture some photos you can show to your friends and family from out of town to show them exactly why you love Tucson so much. Call the Visitor Center at 733-5158 on the day of the program, as it is subject to change. 10:15 a.m. Sunday, Feb. 24. Tucson Mountain District, 2700 N. Kinney Road. $20 for a weekly pass.
click to enlarge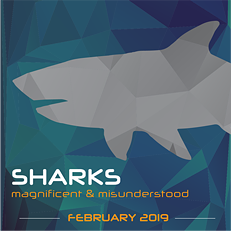 Sharks: Magnificent and Misunderstood. You might be familiar with Flandrau for all of its astronomy-themed events, but their latest exhibit takes us into the deep ocean rather than deep space. With interactive displays, full-size shark models, a deep-sea sub simulator and models of giant tail fins, this is going to be too cool to pass up. Since the science of sharks is also connected to the health of our oceans, visitors also get a chance to learn about the oceanographic research going on at the UA. AND a new planetarium show, Great White Shark, is starting that will take you beneath the waves with these predators. Exhibit opens Friday, Feb. 22. Great White Shark screening times are 4 p.m. Wednesdays, 7 p.m. Fridays, 2 and 7 p.m. Saturdays and 2 p.m. Sundays. Flandrau hours are 9 a.m. to 5 p.m. Monday through Thursday, 9 a.m. to 10 p.m. Fridays, 10 a.m. to 10 p.m. Saturdays and noon to 5 p.m. Sundays. 1601 E. University Blvd. Admission + one planetarium show is $16 adults, $12 kids 4 to 17 and free for kids 3 and under.

True Colors Writing & Art Workshop. Creativity doesn't always come bursting out of you like a bird being set free from a cage. Sometimes, getting words on to paper, or colors onto a canvas, works better when you have a little bit of guidance. Enter Lee Balan, an artist from Long Beach teaching this workshop hosted by the Colby Olsen Foundation. These Sunday afternoon classes are all about finding ways to better express yourself through writing and art using exercises, practice activities, and taking in the art of others—so be sure to bring some of your own to share with the group. Noon to 2 p.m. Sunday, Feb. 17. Gallery 2SUN, 100 E. Sixth St. Free.
Brains & Brews–Science Trivia. Nothing gets those neurons firing like pounding a brew. Just kidding—we suspect that's not true. But appearing at this week's Borderlands event, perhaps to tell us just exactly how not true it is, is the UA Department of Chemistry. If you've never been to a Brains & Brews, this is how it works: The first hour is all about soaking up knowledge, and the second hour is all about showing off your knowledge in five rounds of trivia. So you can sip intellectually on your beer while you listen patiently for the first half, then slosh your pint around like a confident science aficionado during the second. 7 to 9 p.m. Monday, Feb. 25. Borderlands Brewing Company, 119 E. Toole Ave.
Music and Performances

Portals–Tim Fain Violin. Tim Fain plays violin, yes. But he also put together this multimedia concert that explores the way humans long for connection in the digital age. With music by leading living composers like Philip Glass and Nico Muhly, film choreographed and directed by Black Swan's Benjamin Millepied, more films by Kate Hackett and spoken-word poetry by Leonard Cohen, this night really is going to be a portal, straight up to the next level of existence. 7:30 p.m. on Thursday, Feb. 21. Fox Tucson Theatre, 17 W. Congress St. $30.

Catalina Organ Festival: Douglas Cleveland. Internationally acclaimed organist (he won first prize in the 1994 American Guild of Organists National Young Artists Competition in Dallas, and has gone on to record four CDs, appear on all sorts of radio and perform across the nation and world) is currently the John Delo Faculty Fellow in Organ at the University of Washington School of Music, as well as the director of music and liturgical arts at St. Thomas Episcopal Church. At this event, he'll be playing the western premiere of UA professor Pamela Decker's huge, award-winning new work The Last Seven Words and Triumph of Christ. The night will also feature performances by UA dancers for an irresistible experience. 7 to 9 p.m. Friday, Feb. 22. Catalina United Methodist Church, 2700 E. Speedway Blvd. $20, or $15 for seniors and $5 for students.
Mamma Mia! At Pima Theatre. Pima Community College is stepping it up for their next production of the iconic musical based on the songs of ABBA and guaranteed to get "Dancing Queen" stuck in your head for at least 24 hours. Especially because this run is going to feature Friday night sing-along performances for those of you who just can't resist singing along to that title track. The PCC Pit Orchestra provides live music, a newly designed set transports the audience to a small Greek island and PCC students sing their faces off. Don't miss it! Thursday, Feb. 21, through Sunday, March 3. 7:30 p.m. Thursdays and Fridays, 2 p.m. and 7:30 p.m. on Saturdays and 2 p.m. on Sundays. ASL interpreters Thursday, Feb. 28. PCC Center for the Arts West Campus, 2202 W. Anklam Road. $24/$21/$18, or $12 for Pima students.
Shen Yun. If you don't have a friend or family member that has seen Shen Yun in their city and had rave reviews for it, are you even living in the 21st century? With classical Chinese dance, stunning costuming, high-tech backdrops and a live orchestra, this show aims to bring 5,000 years' worth of Chinese civilization to life. Take it from the show's website: "The traditional Chinese culture Shen Yun presents cannot be seen anywhere else in the world—not even in China." This is a whole new level of authentic. 7:30 p.m. on Tuesday, Feb. 26, and 2 p.m. and 7:30 p.m. on Wednesday, Feb. 27. Tucson Music Hall, 260 S. Church Ave. $80 to $150.
Time Stands Still.
Live Theatre Workshop's latest show is a piece by the Pulitzer Prize-winning playwright Donald Margulies. When Sarah, a photojournalist returning from a tour in a war-torn country, and her boyfriend James, a foreign correspondent who returned home earlier than Sarah because he needed a change of pace, are reunited, settling in isn't simple. How do you find happiness, peace and purpose in a world that seems like it's going totally crazy? The characters in this play explore a question we've all faced at one time or another. Preview shows at 7:30 p.m. on Thursday, Feb. 21, and Friday, Feb. 22. Show run is 7:30 p.m. on Thursdays, Fridays and Saturdays at 7:30 p.m. and Sundays at 3 p.m., plus a special 3 p.m. Saturday show on March 30, the last day of the run. Live Theatre Workshop, 5317 E. Speedway Blvd. $20 GA, $18 military/senior/student, $15 Thursdays and previews.
Black Box Theatre Festival. Black box theater is all about taking things back to basics, with a simple, unadorned stage space, usually with black walls and a black floor... kind of like you're inside a big, black box. Anyway. The minimalist aesthetic of black box is a great way for theater artists to display their raw talent without the distractions of big set pieces and elaborate props. Come support your local theater students and faculty members with a whole weekend of experimental black box theater—and treat yourself to a heaping helping of local art and talent. Thursday, Feb. 21 through Sunday, Feb. 24. Harold Dixon Directing Studio, Drama Building Room 116, 1025 N. Olive Road. $7.

St. Matthew Passion. What were you doing in 1727? Probably nothing monumental. And certainly nothing as monumental as what Johann Sebastian Bach was doing in 1727: writing one of the great masterpieces of classical sacred music. This work tells the story of Christ's final sufferings using text from the Book of Matthew, German poetry and chorales, and the sheer number of musicians needed to perform it means it's not often seen outside of major metropolitan areas. But with ten soloists, several choirs (including the Tucson Arizona Boys Chorus) and two orchestras, True Concord has put together a crew to make it happen. 7 p.m. on Friday, Feb. 22, at the Valley Presbyterian Church in Green Valley, 2800 S. Camino Del Sol. 7:30 p.m. on Saturday, Feb. 23, at Catalina Foothills High School, 4300 E. Sunrise Drive. 3 p.m. on Sunday, Feb. 24, at Catalina United Methodist Church, 2700 E. Speedway Blvd. $25 GA and $40 for premium seating.

Camille A. Brown & Dancers. In 1903, W.E.B. Du Bois coined a term called "double consciousness" in his work The Souls of Black Folk, to describe the duality of African-American existence. "One ever feels his twoness, an American, a Negro; two souls, two thoughts, two unreconciled strivings; two warring ideals in one dark body, whose dogged strength alone keeps it from being torn asunder." In 2000, Spike Lee directed Bamboozled, a movie about race and network television. Mr. TOL E. RAncE, a dance performance by Camille A. Brown and Dancers, with live music by Scott Patterson, takes its inspiration from these sources, as well as from Mel Watkins' book, "On The Real Side: From Slavery to Chris Rock." The performers use dance as a dialogue to engage, provoke and move a conversation forward about where we go next. 7:30 p.m. Thursday, Feb. 21. Centennial Hall, 1020 E. University Blvd. $19 to $65+.
Art
Free First Thursdays at MOCA: Yappy Hour. You know the drill with the local museum of contemporary's art third Thursdays: performances, live music, art making activities, a cash bar and plenty of food trucks are the icing on top of a chance to explore the museum. At their quarterly "Yappy Hour," you can bring your pup down to the museum to play! Or, you can adopt a dog at the event from Saving Animals From Euthanasia. Humans can enjoy the signature drink, the classic Greyhound, and pups can enjoy a special dog cocktail and a peanut butter-eating contest. 6 to 8 p.m. Thursday, Feb. 21. Tucson MOCA, 265 S. Church Ave. Free.
Ansel Adams Public Celebration. Every day should be a public celebration of the iconic photographer and conservationist Ansel Adams, if you ask us. But the UA's Center for Creative Photography is setting aside some special time for it on this day. Enjoy some self-guided archival object tours, a vintage cameral display and hands-on family activities like making a chalk mural and sun prints. Photographer Mark Burns will also be speaking at 1 p.m. in the auditorium. If you're still not convinced you should go, then please note there will be cake. Noon to 4 p.m. Saturday, Feb. 23. Center for Creative Photography, 1030 N. Olive Road. Free.
Fun in General
Tucson Roadrunners vs. Bakersfield Condors. This weekend, our home hockey team is facing off against its Southwest neighbors, with two games that are all about the youth. Saturday night, DentalPros is hosting a youth jersey giveaway. And this plays perfectly into Monday night's promotional special, where kids 14 and under wearing their favorite team jerseys get in free with a paid adult. Ah, to be young again. If you're not 14 or under, grab your favorite person who is and treat them to a free jersey or hockey game. 7:05 p.m. on Saturday, Feb. 23, and Monday, Feb. 25. Tucson Arena, 260 S. Church Ave. $11 to $61.
Tucson Quilter's Guild 41st Annual Quilt Show. Most of you have literally missed the Tucson Quilter's Guild's Annual Quilt Show for the last 40 years in a row. This is your chance to redeem yourself, and to ooh and ahh over the work of more than 300 quilters over three days. Or, it might just be your chance to get an old quilt you have lying around finally appraised. With demonstrations, vendors, a raffle quilt and door prizes, this has something for everyone. Guest speaker Joanne Hillestad will talk about her journey from being a database and business analyst to opening her own quilt business, and why life is too short to not have chickens. 9 a.m. to 5 p.m. on Friday, Feb. 22, and Saturday, Feb. 23. 10 a.m. to 4 p.m. on Sunday, Feb. 24. Tucson Convention Center, 260 S. Church St. $10 a day or $20 for all three days.
Colorguard Classic 5K Run/Walk. What will you choose? Run to Win, which means that your race through the Omni Tucson National Resort will be eligible for a first, second or third place medal? Or Run for Fun, which means you can make a more leisurely journey, and maybe make some friends along the way? Either way, getting up early to exercise and join hundreds of other participants in supporting the Colon Cancer Coalition is a great way to spend a Sunday morning. Throw in a breakfast, snacks, beverages and a race shirt, and you've got yourself some serious fun. Starts at 7:45 a.m. Sunday, Feb. 24. Omni National Resort, 2727 W. Club Drive. Race day registration is $45 for adults and $20 for youth 12 and under.
Winds of Change: New paintings by Lawrence W. Lee. It's always wonderful to see artists supporting other artists. So, it will be wonderful to head over to the Madaras Gallery this weekend and see some new works by Southwest artist Lee, who's made a living with his paintings of shamanistic imagery and whimsical landscapes for nearly 50 years. As he says on his website "I've seen fire and I've seen rain. I have known love and loss in near equal measure... I continue to paint." This new series depicts the abstractness of wind in brilliant swirls and colors. See him unveil them at this event. 11 a.m. to 2 p.m. Sunday, Feb. 24. Madaras Gallery, 3035 N. Swan Road. Free.