Cactus Classic Baseball Invitational
Tucson Invitational Games host the NCAA D3 – Baseball Cactus Classic at Kino Sports Complex this month. It's all baseball, all day, every day in March. According to the National Weather Service, March has average daily highs of 75 degrees and is among our least rainy months of the year. Call it heaven for folks who like to while away the hours with scorecards in their hands and stats in their smart phones.
Times vary daily through Friday, March 31, Kino Sports Complex, 2500 E. Ajo Way, tigsports.com, free. See the website for schedules.
Women's Equality: "Celebrating Women's Leadership in Challenging Times"
The bipartisan League of Women Voters of Greater Tucson hosts a panel comprising Pima County Administrator Jan Lesher, Pima County Recorder Gabriella Cazares-Kelly, NAACP Tucson Branch president, Dr. Cheree Meeks and YWCA of Southern Arizona CEO Magdalena Verdugo for a discussion about challenges particular to women leaders. The event also salutes the League's 2023 Honorees, Tucson-area women who have made outstanding contributions to democracy.
League of Women Voters "Issues and Eggs" Fundraiser and panel discussion, 8 to 9:30 a.m. Friday, March 3, via Zoom, 10 to 11:30 a.m. in-person after party, Girl Scouts of Southern Arizona, 4300 E. Broadway Boulevard, tlwvtucson.org, $25
Tucson Museum of Art Spring Artisan Market
The TMA Museum store curates this event to raise funds for Southern Arizona's oldest and most diverse visual arts institution. Located in the "historic block," which also includes Old Town Artisans, this event features more than 100 local artists and artisans, offering original fine art, pottery, glass, jewelry, textiles, metal sculpture, candles, art glass, glass beads, wood sculpture, ceramics, handbags and gift items.
10 a.m. to 5 p.m. Friday, March 3, through Sunday, March 5, Tucson Museum of Art and Historic Block, 140 N. Main Avenue, tucsonmuseumofart.org, free
Historic Tucson Trolley Tour
Consider this your introduction to Tucson, no matter how long you've lived here. The tour is a whirlwind around Tucson treasures with local guides. See The Mercado, Downtown historic mansions, the University of Arizona, significant murals, Fourth Avenue, the train station, the barrios, the downtown area, cultural features, cool restaurants and bars and more. Make reservations early. These tours routinely sell out.
8:30 a.m. to noon, Saturday, March 4, The Mercado Annex, 267 S. Avenida del Convento, limoport.com/trips-tours, $40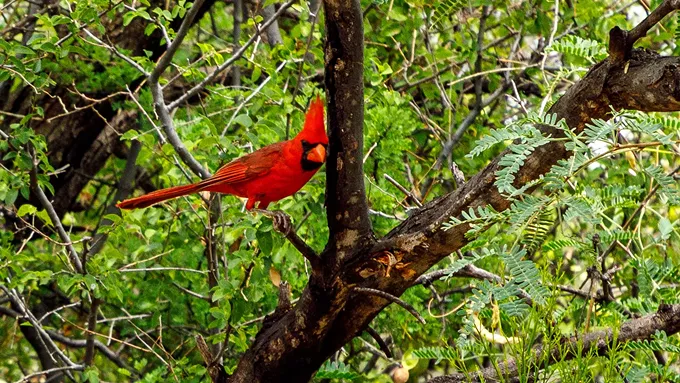 Wednesday Guided Bird Walk
Birders of all experience levels find a uniquely wide selection of birds on these outings. The foothills habitat is the sweet spot of altitude and rainfall. The weekly Wednesday walks are led by experienced birders who know just where to look for the most, and the most interesting, species. Bring binoculars, water, a snack and a bird guide if you have one. The walk lasts several hours.
8 a.m. every Wednesday, meet at the trailhead at Catalina State Park, 11570 N. Oracle Road, azstateparks.com/Catalina, free
For Kids: "Monique's Balloon" in English and Spanish
The Tucson Symphony Orchestra's TSO String Quartet presents a children's program featuring a composition by the TSO's second trumpet player, Betsy Bright. In the story, a curious bear cub ends up in an unexpected place—aboard a hot-air balloon with young Monique. The two become friends while adventuring their way back home to their families.
10 a.m. in English, 11:15 a.m. in Spanish, Saturday, March 4, Tucson Symphony Center, 2175 N. Sixth Avenue, tucsonsymphony.org, free, reservations encouraged
Empty Bowls
This popular annual event showcases the work of local potters and ceramic artists in a sale that benefits programs serving our homeless and hungry neighbors. Choose your favorite bowl from among more than a thousand. What you pay for it helps support Interfaith Community Services. Local restaurants donate their signature soups breads and desserts for your lunch. You can also participate in ICS' silent auction for even more treasures and treats. Whether or not you attend, you can join the auction online starting March 3.
11 a.m. to 1:30 p.m. Saturday, March 4, Tucson Chinese Cultural Center, 1288 W. River Road, icstucson.org/emptybowls, $25
Tucson Boys Chorus Classic Concert
Long-time director Julian Ackerley and the Tucson Boys Chorus present their annual classic concert, including selections from renowned composers of Renaissance, Baroque and classical music. A string trio will accompany more modern works. The Arizona Repertory Singers are featured performing their own set and joining the Boys Chorus and its Young Men's Ensemble to perform Sarah Quartel's five-movement work, "Snow Angel."
7:30 p.m. Saturday, March 4, Our Mother of Sorrows Church, 1800 S. Kolb Road, and 3 p.m. Sunday, March 5, Beautiful Savior Lutheran Church, 7570 N. Thornydale Road, boyschorus.org, tickets start at $15 online.
Live Theater Workshop: ET CETERA Late-Night Series
Ally Tanzillo debuts a version of themself in "Tell Me About You." They wrote, directed and star in this performance, which is set within a "first date." Maybe you remember there was a "my side" to your last first date? Was the person you played really you? We can't wait to see the human Tanzillo sees themselves as in "Tell Me About You." They have shown us their talent in popular local storytelling and improv shows. ETCETERA Late-Night shows explore new and avant-garde styles of theater featuring local actors and novel themes. Advance reservations recommended.
10 p.m. Fridays and Saturdays, through Saturday, March 11, Live Theatre Workshop, 3322 E. Fort Lowell Road, livetheatreworkshop.org, $10
"Dioramas of a Darker Nature: Nicolas Levasseur's Abandoned Miniatures"

Makers of miniatures that get as far as this museum are plain mad for meticulous detail at an obsessively granular level. But we don't typically imagine the larger stories they may tell. Now comes the unimaginable: miniature houses and rooms wracked by time, weather and ghosts. Or so they seem, but it's infinitely tiny workmanship that's haunted them. Nicolas Levasseur has said, "Abandoned places feel like they are dripping with mystery and intrigue." The exhibit continues through Sunday, May 7. Visit abandonedminiatures.com for more information about Levasseur and to shop for his templates, if you happen to be a miniaturist with a dark heart.
9 a.m. to 4 p.m. Tuesday through Sunday, May 7, The Mini Time Machine Museum of Miniatures, 4455 E. Camp Lowell Drive, theminitimemachine.org, $14.
Old Tucson: "A Western Experience"
Old Tucson brings us the "Old West" as we've always pretended it: gunfights; dancing girls; vaudeville; charming living character tropes in costumes you're tempted to touch; old-timey, lived-in-looking clapboard structures. Old Tucson is an actualized fantasy of being on the set of a Clint Eastwood cowboy movie. Because, of course, that's exactly what it is. Special attractions include. "The Last Outpost" retail store, check out the "Old Iron Door Gold Mine," watch the blacksmith or just wander the paths and look around. The kids can pretend they're the cast of "Rango."
10:30 a.m. to 5 p.m. Thursday to Sunday, through May 7, Old Tucson, 201 Kinney Road, oldtucson.com, $34