'Music for the Soul' Dance Party with the George Howard Band
Let's get dressed up for date night and go dancing. George Howard brings the Motown sound, the soul, the easy jazz and the R&B that never go out of style. The Gaslight Music Hall moves the tables out from up front to make a dance floor. Bring some friends and family, and party like it's 1965.
7 to 9:30 p.m. Friday, Jan. 27, Gaslight Music Hall, 13005 N. Oracle Road, Suite 165, $20, gaslightmusichall.com 7 to 9:30 p.m.
Opening Reception: 'DeGrazia Underground: Miners and Prospectors of the Old West'
Born in 1936 to Italian immigrants who lived and worked in the mining town of Morenci, legendary Tucson artist Ted DeGrazia painted with great sensitivity to the culture of diversity in which he was raised. Sonoran life was most often the centerpiece of his work, but this selection of drawings and oil paintings gives us unique insight into his impressions and memories of the mining world
5 to 7 p.m. Friday, Jan. 27, DeGrazia Gallery in the Sun, 6300 N. Swan Road, free, degrazia.org
True Concord Voices and Orchestra: 'Here I Am'
As part of the Tucson Desert Song Festival, this concert includes the Tucson Girls Chorus in a multimedia event featuring illuminated portraits and words of 47 women from across the world and across time. The theme of the program is the importance of using our voice. Renowned opera soprano Susanna Phillips sings the Mozart motet "Exsultate, jubilate" and the world premiere of "Here I Am" by Jocelyn Hagen.
7 p.m. Friday, Jan. 27, Valley Presbyterian Church, 2800 S. Camino Del Sol, Green Valley; 7:30 p.m., Saturday, Jan. 28, and 3 p.m. Sunday, Jan. 29, Catalina Foothills High School, 4300 E. Sunrise Drive, tickets start at $27, trueconcord.org/performances
Western Region Little League Umpire Outreach Clinic
Hosted by the Arizona District 12 Little League, this three-day event is designed to encourage and prepare grownups to support Tucson's Little League teams by becoming umpires. The clinic offers two days on the field and one in the classroom. Registration doesn't include housing.
5 p.m. Friday, Jan. 27, to 4 p.m. Sunday, Jan 29, Field of Dreams, 2420 S. Kino Parkway, $70, eventbrite.com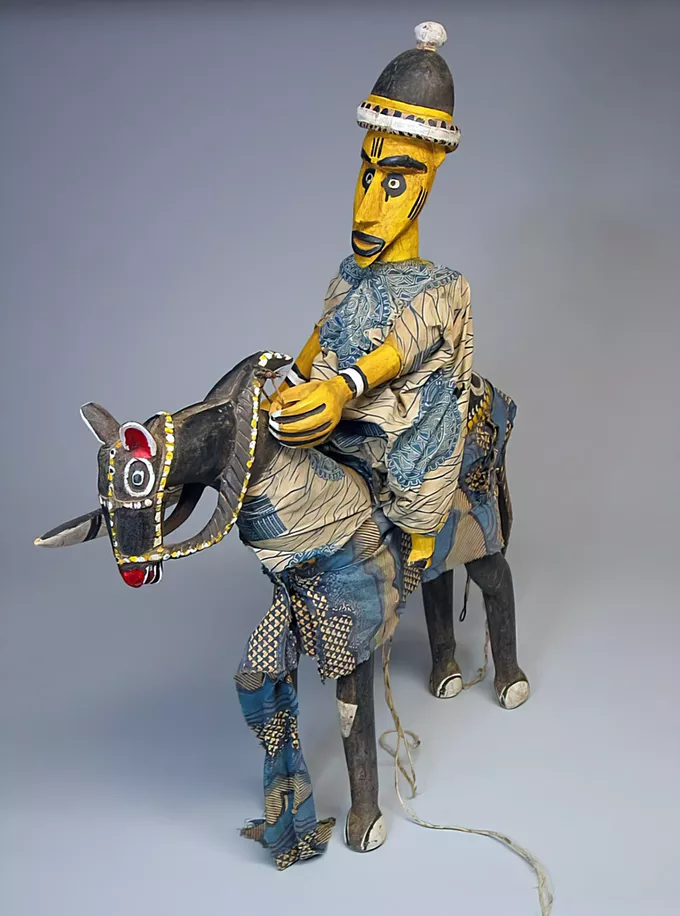 African Art Village at the Tucson Gem Show
Wonderfully diverting in the sea of wonderful minerals that engulfs our town this month are the African fabric motifs, African jewelry and leather goods, beaded figurines and bags, tribal art, traditional masks and, especially, the hand-carved puppets, whose expressions range from cheery to terrifying, in the African Art Village. For sheer visual and cultural impact, the African crafts and artifacts can outshine the most sparkling gems.
7 a.m. to 6 p.m. Saturday, Jan. 28, through Sunday, Feb. 12, MSA Annex 279 S. Linda Avenue, Tucson African Art Village on Facebook, free
Native Nations Day at Presidio Park
Eleni Cachora, newly crowned Miss Tohono O'odham Nation, will be the honored guest at the Presidio museum's popular Native Nations Demonstrations and Craft Market event. She'll help dedicate the museum's new Early People's Park, which includes a recreated pit house dwelling and a garden dedicated to preserving and demonstrating the traditional agriculture methods of native ancestors in the Tucson Valley. Local artisans will demonstrate and sell beadwork, clay pots, shell jewelry and baskets. Sweet and savory fry bread and popovers also will be available.
10 a.m. to 2 p.m. Saturday, Jan. 28, Presidio San Agustin del Tucson, 196 N. Court Avenue, $7, $2 kids, more for nonresidents of Pima County
Arizona Opera Presents 'Tosca'
The story told in Puccini's "Tosca" could be ripped from the hysterical pages of a contemporary entertainment news outlet like TMZ. A sadistic police chief tangles with a tempestuous opera singer and her lover in a story of passion, jealousy, murder, betrayal and self-sacrifice. It's an opera's opera, dramatic, and all the action takes place in 24 hours. The performance will be in Italian with English supertitles.
7:30 p.m. Saturday, Jan. 28, The Linda Ronstadt Music Hall, 260 S. Church Avenue, tickets start at $35, tickets.azopera.org/tuc-tosca
'Colors of the Stone'
Billed as "Tucson's Largest Artisan Show," "Colors of the Stone" brings together a diverse group of artisans, gem cutters, beadmakers, wholesalers, lapidaries and tradespeople under one roof. It's like the Downtown gem show, but with gambling and parking shuttles. Here's a very short list of the many good things on display: metalwork, bead making, jewelry design, hand knotting, metal clay, wirework, crystal setting, enameling, and mixed media. See the website for workshops offered.
10 a.m. to 6 p.m. Saturday, Jan. 28, to Saturday, Feb. 4, Casino Del Sol, 5655 W. Valencia Road, free, colorsofthestone.com
Sand-Reckoner Wine Tasting & Charcuterie Board Making
Soon-to-be released Sand-Reckoner wines are featured in a class where you can learn how to make spectacular and tasty charcuterie boards. Flying Aprons Tucson specializes in cooking classes for home cooks. But when you can dress your charcuterie boards for success, you might even be able to avoid cooking altogether. Or you have a reason to make sure you always draw the cocktail hour in your crowd's moveable feasts. Organizers say that the white wine served will be fresh, full and crisp with notes of lychee, elderflower and key lime. It's made from grapes grown in the Italian Piedmont section of Malvasia, Italy. There will also be a rosé and three reds.
6 to 8 p.m. Monday, Jan. 30, Sand-Reckoner Vineyards Tasting Room, 510 N. Seventh Avenue, Suite 170, $75, flyingapronstucson.com, advance registration required via shopify.com
Odyssey Storytelling
January's topic is "Obsession," but it's already time to get busy writing your story for February. The topic is "Arms and Legs." Odyssey Storytelling events have been giving voice to Tucson's stories for close to twenty years. Anyone is welcome to submit a story based on a monthly prompt. Each show has at least one rehearsal so presenters can get comfortable on the stage and get tips for getting the most out of their storytelling.
7 p.m. Thursday, Feb. 2, and the first Thursday of every month, The Screening Room, 127 E. Congress Street, $15, odysseystorytelling.com