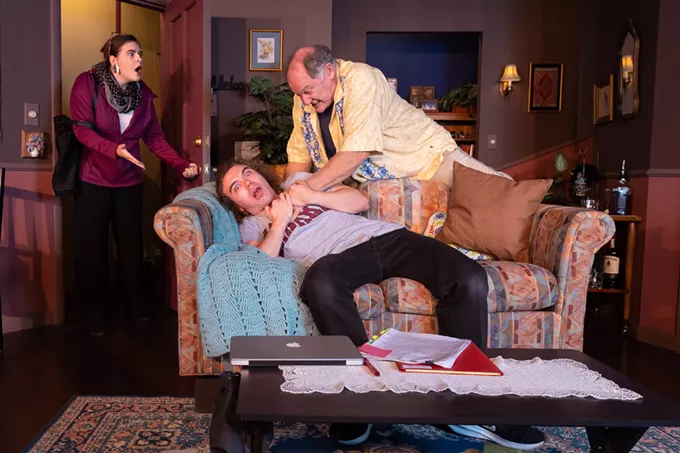 2022 Diaspora Showcase Africa: Koras & Guitars
Sensational color and spice are on the menu of food, fashion and music planned for Sept. 3 in the 18th edition of the award-winning Diaspora Showcase. Directed and produced by Kwevi Quaye, the show features works by designers and artists widely acclaimed in Africa, including Ghanaian designer, Kwame Koranteng, who presented his collection recently at London's Spring Fashion Week; Surinamese designer Else Hardjopawiro, who debuted at Milan Fashion Week and was featured in Vogue, and veteran Nigerian designer Maria K Adeeko.
The musical performance will explore acoustic interpretations of South Africa's legendary singer, Miriam Makeba. Music headliners include Kora instrumentalist Karamo Susso from Mali; guitarist Fernando Perdomo, best known from the popular Netflix music documentary "Echo in The Canyon," and Congolese guitarist, Jason Tambo, who has performed with Bono, Ziggy Marley and Peter Gabriel, among others.
Show hosts are musician and singer-songwriter Victoria Williams and Gayle Bass of the TV show "Right This Minute."
6 p.m. Saturday, Sept. 3, Savoy Opera House, Trail Dust Town, 6541 E. Tanque Verde Road, Tucson, 520-729-7772, diasporashowcase.com, tickets start at $69
Rhythm & Roots Presents Robbie Fulks
Grammy Award nominee Robbie Fulks brings his own kind of jazz to Hotel Congress' new Century Room as part of the popular Rhythm & Roots series. He came up rooted in roots music styles — acoustic, bluegrass, singer-songwriter — but his dazzling fingering and wide-ranging tastes span from Charlie Mingus to Abba and beyond. His "Upland Stories" album won high praise from Rolling Stone and NPR.
7 p.m. Tuesday, Sept. 6, The Century Room, Hotel Congress, 311 E. Congress Street, eventbrite.com, $30 in advance, $35 at the door
Arizona Biennial Call for Artists

Those older than 18 can submit work to be considered for Arizona Biennial 2023 at the Tucson Museum of Art, April 2023 to Sept. 17, 2023. Find a link to the just-posted prospectus on the main page of the museum's website. Included in its detailed schedule for artists is a public panel discussion by noted curators. Panelists include Taina Caragol, curator of painting and sculpture as well as Latino art and history, at the National Portrait Gallery. Submissions are accepted through 5 p.m., Friday, Sept. 16.
Tucson Museum of Art, 140 N. Main Avenue, tucsonmuseumofart.org