Swap & Shop with the Ninth House & Cero Tucson
A magical swap, in my opinion, is the best kind of swap. So, if you have some gently used tarot decks, crystals or related literature, bring them by this event to see if you can swap for something that suits you better. That's on the Ninth House end of things. Cero will host a clothing swap for those looking to update their wardrobe or accessory rack. Ready, set, swap!
6 to 8 p.m. Friday, July 22, The Ninth House, 2569 E. Fort Lowell Road, free admission.

Tony Frank & Friends play Tony Bennett & Frank Sinatra
Have you made it over to the Century Room yet? The Downtown jazz club is full of good entertainment this summer, including jazz jams on Sundays, cocktail hours with piano soloists on Thursdays and Saturdays, a vinyl DJ on Friday nights, a singalong piano bar on Wednesdays and wine and mezcal tasting events. This week don't miss an homage to two of jazz's most legendary vocalists. The night will focus on the albums "Tony Bennett/Bill Evans" and "Francis Albert Sinatra & Antonio Carlos Obim," from 1975 and 1967, respectively.
Shows at 7 p.m. and 9 p.m. Friday, July 22, The Century Room in Hotel Congress, 311 E. Congress Street, entrance at Fifth and Congress, $15 to $20.
Movies in the Park: 'Luca'
There's nothing like an outdoor movie on a summer night. Throw in a popsicle, food trucks and a session for running barefoot in the grass and you've got yourself a whole evening of childhood nostalgia. Cox Communications is hosting this free summer series at Reid Park. Watch this beloved Disney film set in a town on the Italian Riviera and fantasize about a life where you are wiling away your days living in Europe.
7:45 p.m. Friday, July 22, Reid Park DeMeester Outdoor Performance Center, 900 S. Randolph Way, free admission.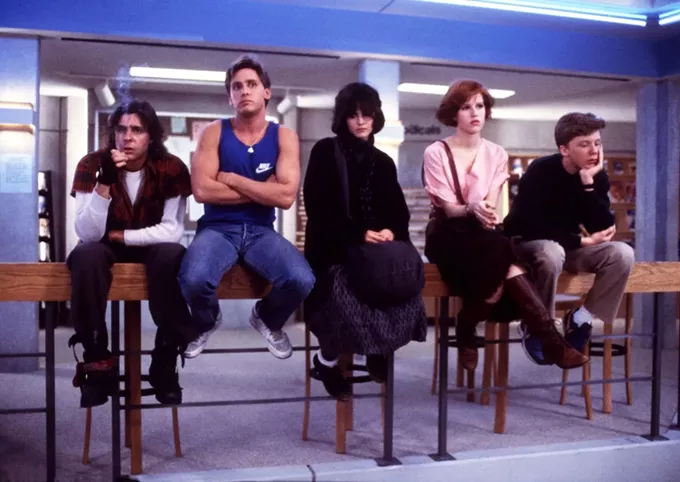 Movies at the Fox Tucson Theatre: 'The Breakfast Club'
Maybe we, as a country, would get our act together if we were forced to spend one Saturday in detention and ultimately reconcile our differences for the greater good. At the very least, maybe we, as a country, should all sit down together and watch "The Breakfast Club," the 1985 classic featuring "a brain, an athlete, a basket case, a princess and a criminal." The Fox Tucson Theatre is showing it this weekend, and anyone who's not a Neo-Maxi Zoon dweebie is gonna be there. VIP doors open at 5:30 p.m., GA doors at 6:30 and film starts at 7:30. Ticket prices include movie, popcorn, soda and takeaway breakfast supplies.
7:30 p.m. Saturday, July 23, Fox Tucson Theatre, 17 W. Congress Street, tickets start at $25 general admission, $10 students with ID, $100 VIP, foxtucson.com

Cool Summer Nights

Get ready to bug out this weekend at the Desert Museum, where its Saturday event is all about insects and arthropods. Did you know that there are a million species of arthropods in the Sonoran Desert? That is horrifying, but also amazing! Learn about bugs, try a local beer or specialty June Bug cocktail, experience a live animal encounter, and pet a stingray in the relative cool of the evening. Live music by Mr. Nature's Music Garden.
6 to 9 p.m. Saturday, July 23, Arizona-Sonora Desert Museum, 2021 N. Kinney Road, $24.95 general admission, $22.95 seniors, $21.95 military and Arizona/Sonora residents, $13.95 youth aged 3 to 12, free for kids and members. Other discounts available.
Summer Safari Nights: 'Hoofin' It'
Visit some of Reid Park Zoo's most iconic creatures, including giraffes, rhinos and zebras, who have beautiful hooves ready to receive your admiration. Wear your best walking shoes for a night exploring the zoo, talking with docents, grabbing a bite to eat and riding the carousel.
5:30 to 8:30 p.m. Saturday, July 23, Reid Park Zoo, 3400 Zoo Court, $10.50 adults, $8.50 seniors, $6.50 kids to 14, free for members and kids under 2.
Chair Yoga in the Gardens
Doing yoga in a garden always sounds really pleasant, but what if you're new to yoga, struggle with balance or have difficulty with all those wacky-looking floor poses? This class at Tohono Chul, led by certified yoga teacher and yoga therapist Mary Carhuff, might be for you. It uses seated yoga and standing poses during which a chair is used for balance. Everyone is encouraged to go at their own pace, and Carhuff will demonstrate modifications. Bring a water bottle and a hat!
8:45 to 9:30 a.m. Tuesday, July 26, Tohono Chul Performance Garden, 7366 Paseo del Norte, $10 for the class, plus the cost of admission.
Harry Potter (Books) Trivia Night
Are you the type of person who's deep into Harry Potter lore? Who walks around talking about characters like Ludo Bagman and Katie Bell while others only remember Harry, Hermione and Ron? This is your night to shine. Pablo Sandoval is hosting this trivia night at Crooked Tooth Brewing, where you can compete to win a $10, $15 or even $35 gift card to this beloved local brewery. Teams max out at five people but can be as small as one. Event begins at 7 p.m. but they suggest arriving around 6 p.m. to secure a spot.
7 p.m. Tuesday, July 26. Crooked Tooth, 228 E. Sixth Street, free, food purchase suggested.
Soul Food Wednesdays
BLAX Friday is a community culture initiative spotlighting Black businesses in partnership with the MSA Annex. In this series, they're featuring incredible soul food on the last Wednesday of every month throughout the year. To the organizers, "soul food" is grub that's multicultural and a celebration of life — and, of course, warms the soul. Come get a plate from Black Vibez, Off the Hook Seafood and Dre's Seafood & BBQ. Westbound will also have drink specials.
Various times Wednesday, July 27, MSA Annex, 267 S. Avenida del Convento, free.