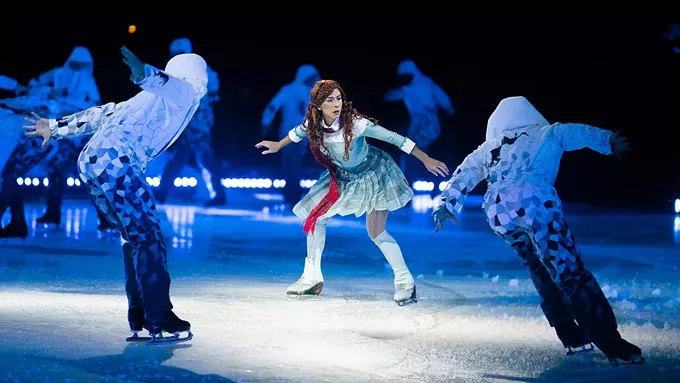 Cirque du Soleil's "Crystal," which brings the circus arts to the ice, returns to Tucson Arena on Thursday, Feb. 29, to Sunday, March 3.
Tickets are on sale via cirquedusoleil.com/crystal.
With seven traditional circus acts adapted for the ice, "Crystal" takes audiences on a journey into the vivid and whimsical world of imagination.
"'Crystal' really pushes the boundaries of possibility within the circus arts. The show highlights Cirque du Soleil's creativity in a new way and encourages audiences to find the magic of the everyday," said Robert Tannion, artistic director, "Crystal."
"Every time you watch, there's something new to see and experience. We're thrilled to bring the show back to Tucson this winter," Tannion said.
The performances at Tucson Arena, 260 S. Church Avenue, are 7 p.m. on Thursday, Feb. 29; 7 p.m. on Friday, March 2; 3:30 p.m. and 7:30 p.m. on Saturday, March 2; and 1 p.m. and 5 p.m. on Sunday, March 3.
The show is suitable for all ages.