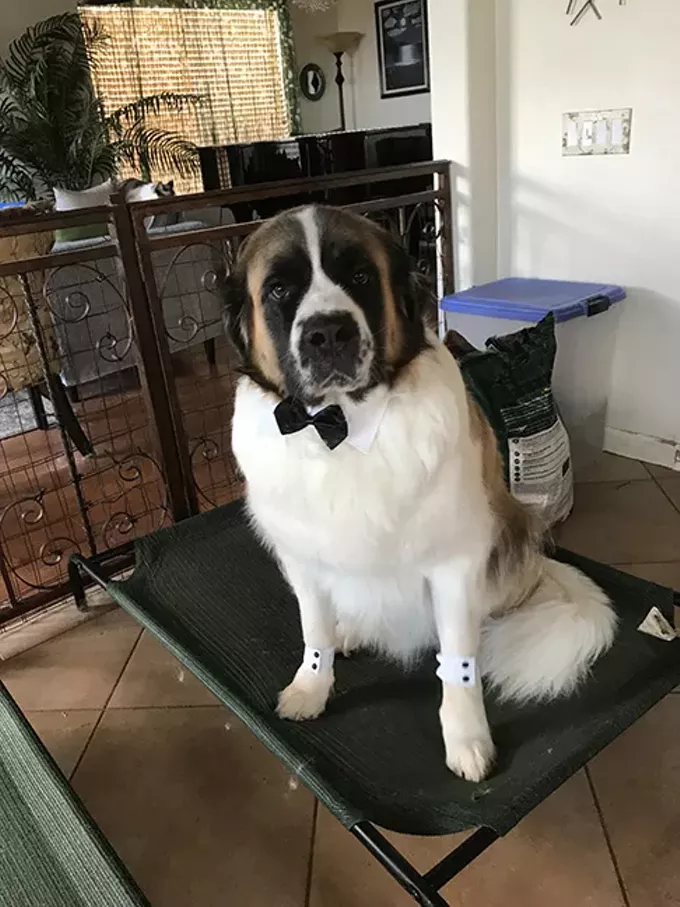 Gianni Versace looks rather dashing with his bowtie and cufflinks. Photo submitted by Valerie Biber.
Though reader Claire Force didn't share the name of her adorable cat, we couldn't help but share this feline and its crab sweater.
Boo dressed up as the Naughty Lady from Shady Lane for a recent Halloween excursion. Photo submitted by Shirlie Defoe.