It's Our Birthday!

Tucson is turning 241 this weekend. There's a plethora of ways to celebrate (a hike at Saguaro National Park, a bucket of eegees and a trip to Antigone Books sounds like a perfect Tucson day), but here are your more formal options: Celebrate "with a bang" at
Presidio Museum
(196 N. Court Ave.). Festivities include a cannon firing, mariachis and UNESCO City of Gastronomy-worthy Sonoran snacks. Looking for an option with more icing? Head over to the
Southern Arizona Transportation Museum
(414 N. Toole Ave.) from 11:30 a.m. to 1 p.m. to hang out with the mayor and eat some birthday cake. Or you could
celebrate Tucson's Birthday at 1912
. For the Old Pueblo's 241st Birthday, 1912 Brewing Co. wants you to celebrate with them the best way—with beer. Local breweries will provide suds along with live music and art. This event runs noon to 9 p.m on Saturday, Aug. 20, at 1912 Brewing Co., 2045 N. Forbes Blvd., #105. All the events listed here are free to attend.
Food & Booze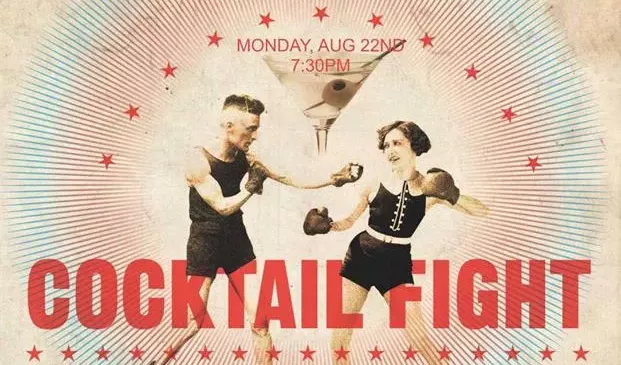 Cocktail FIGHT Bartender Competition
: Four local bartenders will fight for glory and charity in this month's installment of the Cocktail Fight at Playground. 7:30 to 10:30 p.m. Monday, Aug. 22. Playground Bar & Lounge, 278 E Congress St. Free.
Sixth Annual Salsa & Tequila Challenge
: Southern Arizona Arts and Cultural Alliance's Annual Salsa and Tequila Challenge is gonna be a night of tastings, samplings and good company. Support the community while you sample tequila-infused treats and salsas and enjoy live music and entertainment. 7 p.m. Saturday, Aug. 20. La Encantada, 2905 E. Skyline Drive. $55 in advance.

Analog Hour at T&B and Exo!
: Leave the phones and electronics at home and enjoy some quiet time with a cold or warm beverage at Exo and Tap & Bottle. Books from the Bookbike and games will be available for some tech-free R&R. 1 to 3 p.m. Sunday, Aug. 21. Tap & Bottle and Exo Coffee, 403 N. Sixth Ave. Free.
Ranch to Table Dinner
: Join chef (and local celebrity) Janos Wilder for a celebration of local restaurants via a three-course "Ranch to Table Dinner." Start out with a Mount Lemmon Gin cocktail, work your way through an array of pasture-raised beef dishes, sumptuous sides and delicious desserts. Fear not: The booze will continue continues to flow in the form of specially paired local wines from Flying Leap Vineyards. 7 to 9 p.m. Saturday, Aug. 20. The Carriage House, 125 S. Arizona Ave. $40 to $60.

Cinema


Loft Sci Fi Slumber Party
: Grab some caffine and get ready for 12 straight hours of intergalactic excitement. The Loft promises a night (and early morning!) of sci-fi classics, vintage sci-fi movie trailers, trivia games and out-of-this-world prizes. 7 p.m. Friday, Aug. 19. Loft Cinema, 3233 E. Speedway. $13 in advance, $15 day of.

Wild Style
: Chosen by Nick Kelso as part of the Loft Staff Selects, this docudrama follows the hip-hop culture and passions of 1980s New York, with everything from the plot to the actors drawn right from the community featured in the film. 7:30 to 9 p.m. Sunday, Aug. 21. Loft Cinema, 3233 E. Speedway. $6 general admission, $5 member admission.
Performance
Downtown Burlesk
: Plan your Saturday night around a burlesque revue featuring burlesque performers from all over Arizona and produced by local performer Matt Finish, aka Mr. Exotic World 2015. Spring for the VIP tickets to walk away with a Strip Local goodie bag stocked with a Strip Local Bumper Sticker, Downtown Burlesk signed poster and an 8×10 of one of the cast members. Ages 18+. 8 p.m. Saturday, Aug. 20. The Screening Room, 127 E. Congress St. $10 ($20 VIP).
Brew-HaHa Comedy Showcase
: Some local AZ comedy favs, including Monte Benjamin, will be performing at Borderlands on Wednesday, Aug. 24. The doors open at 8 p.m. and the show starts at 8:30 p.m. Wednesday, Aug. 24. Borderlands Brewing Company, 119 E. Toole. $3.
Fitness

The Ninth Annual Colossal Cave 5K Road Race
: Even a 5K is survivable when you have the beauty of the Sonoran Desert to traverse. The run starts at La Posta Quemada Ranch, with registration and bib number pick up from 5:30 to 6:25 a.m. Tickets are available online. 6:30 a.m. Saturday, Aug. 20. Colossal Cave Mountain Park, 16721 E. Old Spanish Trail. $25
Transit Loves Dragoon Ride
: Head to Transit Cycles at 5:30 for a chat and some prep, then head to Dragoon by bike for brews and food-truck action. 5:30 to 9:30 p.m. Wednesday, Aug. 24. Transit Cycles, 100 S Avenida Del Convento.
Twilight Bicycle Mural Tour
: Co-presented by Living Streets Alliance and Pima Association of Governments, this bike tour is a great way to explore a bit more of the city we all know and love. After the cycling, meet back at Cox Plaza for a dance party. The gathering starts at 7 p.m. at MOCA and the ride will start at 7:15 p.m. Friday, Aug. 19. MOCA Tucson, 265 S. Church Ave. $5 for non-members, free for MOCA members.
Art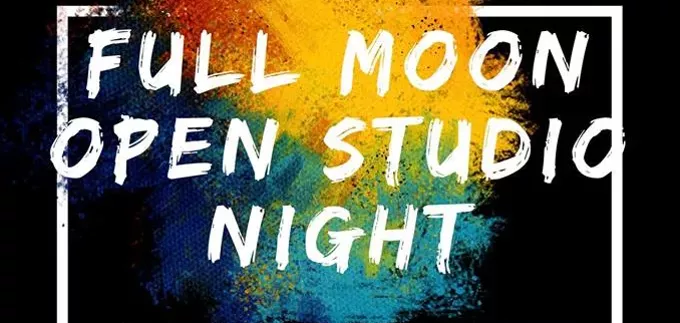 Open Studios Under the Full Moon!
: Head to the Metal Arts Village to meet with artists, peruse some beautiful work and enjoy some live music. Food and drink will be available from Luke's Pizza, Bella's Gelato Shoppe and Tucson Hop Shop. 6 to 9 p.m. Thursday, Aug. 18. The Metal Arts Village Tucson, 3230 N Dodge Blvd. Free.
Art Now! with Tom Mickelson
: Tucson-based artist Tom Mickelson is heading to MOCA for another evening of engagement and discussion on "the art of our time." Mickelson's art focuses on authenticity in unlikely places and the absurdity of conformity. He received his MFA from the UA and is currently working on a collaborative documentary project called Double Blind. Admission includes light snacks and refreshments. 6 p.m. Thursday, Aug. 18. MOCA $5 non-members, free for members.
Human-Saguaro Centennial Dancehall
: Come dance with saguaros this month in honor of the National Park Service Centennial at Saguaro National Park West. Organizers are looking for 50 performers do execute some simple choreography with the tallest, stateliest partners around: saguaros. The simple, partly improvised choreo will be videotaped and possibly shown at Standing with Saguaros in November. If you like to move, love the desert at sunrise and have some formal wear, this dance is the event for you. 5 to 7 a.m. Wednesday, Aug. 24. Saguaro National Park West, 2700 N. Kinney Road. Free.
Music
Ziggy Marley
: Enjoy the dulcet tones of Ziggy Marley. 8 p.m. Friday, Aug. 19. The Rialto Theatre, 318 E Congress St. Tickets are $39 to $48.
Maynards Late Night Soul Patio Party w/ DJ JohnPayne
: Maynards is serving up the best of Motown, soul and funk along with happy-hour-priced food and drink. 10 p.m. to midnight Saturday, Aug. 20. Maynards Market & Kitchen, 400 N. Toole Ave. Free.