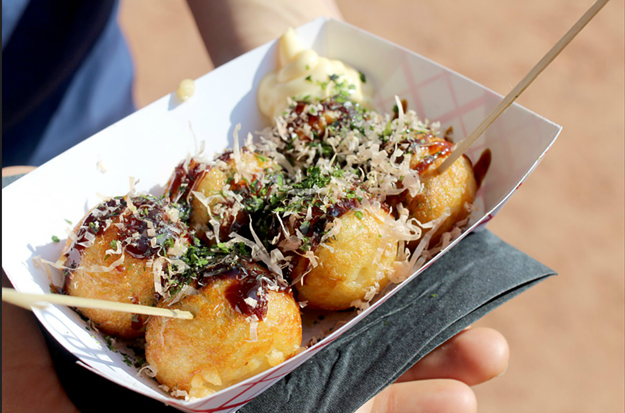 Eating out can get expensive really quickly, but on Saturday, March 26, you can go to a place where every dish you could possibly order is just $5. The touring Five Dollar Food Festival seeks to keep dishes cheap across the U.S., so you can afford to try as many as you possibly can. With a whopping seven stops in the metropolitan Phoenix area, the festival tour will make it's only Tucson stop on Saturday, to offer a wide array of dishes, paired with live music, beer and more to keep you entertained throughout the event.
The festival at this time includes a diverse line-up of vendors offering everything from Japanese takoyaki (deep fried octopus dumplings) to Mexican tacos and chicken to artisan chocolates and more. Local food truck favorites such as American Flying Buffalo, Bugaloos soft serve and Don Pedro's Peruvian Bistro are also slotted to attend the festival with craft beer and margarita options if you should get thirsty. Live music and performances will also be on display during the event.
The Five Dollar Food Festival will run from noon until 7 p.m. at the Kino Sports Complex (2500 E. Ajo Way). Tickets are available for $5 and all dishes will be $5 as well. The event itself is cash only, but you can buy your admission online in advance and find out further information on the Five Dollar Food Festival by visiting
the festival's website
.