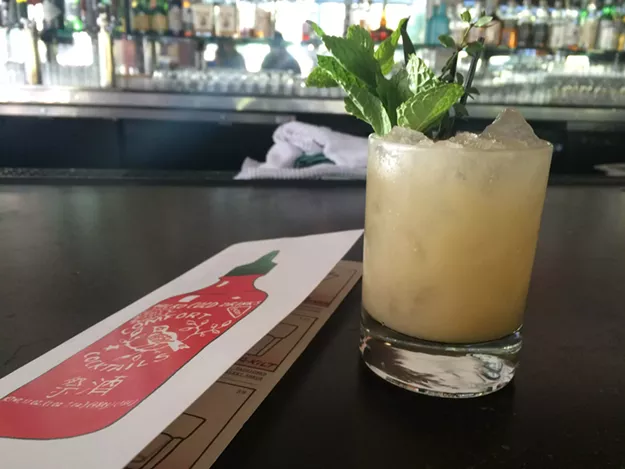 Although I mentioned previously that bartender Sara Roche would be taking over the helm as head bartender at Wilko (943 E. University Blvd.) in a
recent cover story
, it seems that's not all that's changing over at the upscale UA-area restaurant these days. Wilko has hired a new head chef after the departure of Ian Sugarman and is offering a new menu for both food and drink.
Before Sugarman left, he put the finishing touches on a menu, which is now available at the restaurant. However, with the recent acquisition of Jesse Curtin in the kitchen, the new chef, who came to Tucson from the Bay area, plans to revamp the menu yet again over the next few months to put his touch on it.
Until then, he's offering specials to show exactly what he can do. Judging from a recent dish Curtin was offering at Wilko, which paired a seemingly incongruous mix of components like seared scallops, beet, tea-soaked lentils and fried turmeric, Old Pueblo diners are in for a treat.
However, I couldn't very well finish up this blog without showing off Roche's new cocktail menu, which she also designed: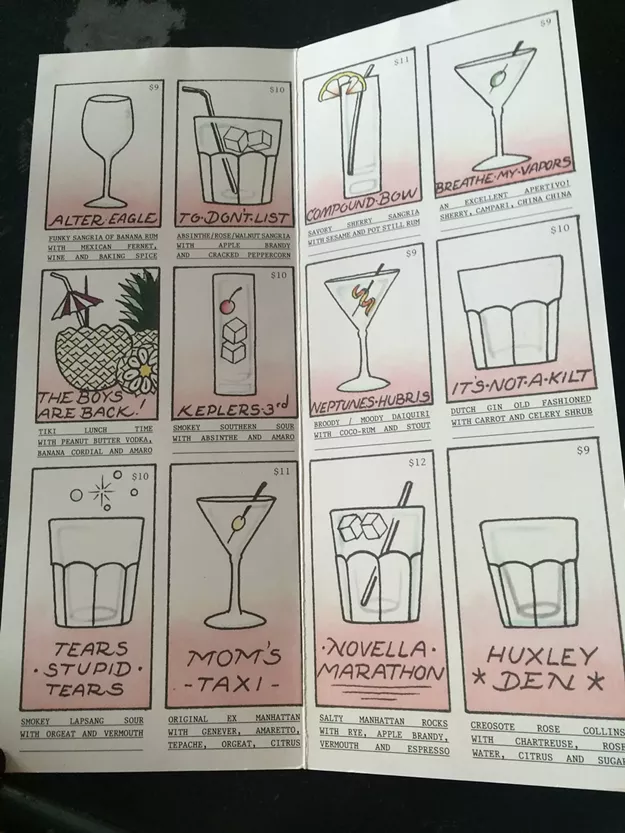 The 12-drink menu serves up several drinks that utilize savory, herby and floral components that offer a unique experience that's pretty much a balanced (in flavor, you guys) meal in a cup. From the cover's reimagined Sriracha bottle to the inside drink illustrations, the whole thing is pretty much ripe to be tattooed on many a Tucsonan's bodies. Plus, those illustrations are nice to coupe-averse cocktail drinkers because you know you're glassware before you order.
You can check out Roche's new menu, as well as a special from chef Curtin, now at Wilko. The restaurant is open Monday through Saturday from 8 a.m. until 10 p.m. and Sunday from 8 a.m. until 9 p.m.