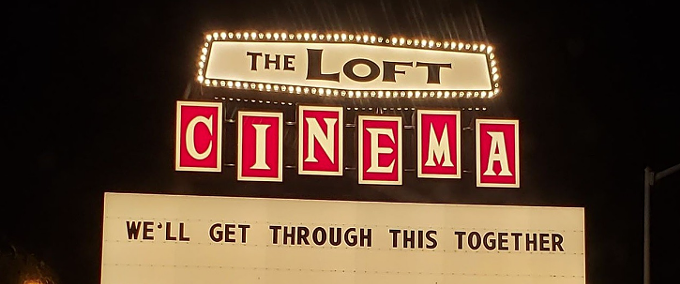 After more than a year of outdoor and online events, the Loft Cinema is planning to reopen for indoor screenings beginning Friday, May 7. To begin, screenings will only take place in their main auditorium, and will include staggered seating and mandatory masks for customers and staff (when not eating or drinking).
The Loft is reopening with the "Street Gang: How We Got to Sesame Street," the new documentary about the groundbreaking children's series. The rest of The Loft Cinema's reopening programming schedule will be announced soon.
"It's been difficult and draining to have been closed for almost 14 months," said Peggy Johnson, executive director of The Loft Cinema. "We can't wait to welcome our audiences back to watch films indoors at The Loft."
In addition to indoor screenings, The Loft is continuing their online screenings and outdoor "open-air" cinema for the time being. For show times, visit loftcinema.org.