The Garden Kitchen
in South Tucson is a "seed-to-table" community program that provides education on growing and cooking food for better health and wellness on any budget. They partner with the City of South Tucson, Pima County, and the University of Arizona to focus on food security.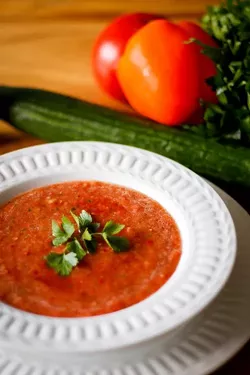 The Garden Kitchen offers cooking classes, and this Saturday, June 29, they're teaching a class called
"Healthy and Delicious: With a Latin Twist Hands-On Cooking Class."
Learn to cook gazpacho, crispy vegetable cakes with lemon cilantro crema, and cauliflower ceviche.
You'll understand how to make a cold soup, how to make a sauce, and how to create full-flavor vegetarian entrees.
Can't catch this class?
The Garden Kitchen offers classes throughout the month
. And they're not just cooking classes, but fitness ones too.
Saturday, June 29 from 10 a.m. to 1 p.m. $55
Proceeds go towards The Garden Kitchen's free programming. 2205 S. 4th Ave.