Bicycle Thief.
In memory and honor of local cycling advocate Collin Forbes, the local non-profit Living Streets Alliance is hosting the inaugural "Collin Forbes Memorial Bike-In Movie Series," beginning with this beloved Italian film. 7 to 9 p.m. Wednesday, April 10. 2275 N. Fourth Ave., located in the northeast corner between the tennis courts and swimming pool.
Details here.


Animator Ron Campbell.
Legendary animator of beloved cartoon characters such as Scooby Doo the Smurfs, Rugrats, Winnie the Pooh, Flintstones, Jetsons & Yogi Bear to name a few will be exhibiting Beatles cartoon pop-up artwork at the Arizona Picture & Frame Gallery. These cartoons encompass his 50-year career in Children's Television. 2-6 p.m. 4523 E. Speedway Blvd.
Details here.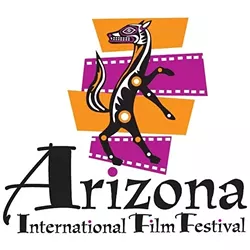 Arizona International Film Festival.
The oldest and longest-running independent film festival in Arizona is returning for its 28th year! With its opening night on Wednesday, April 10, and its closing night on Sunday, April 21, this festival has ample time to screen all sorts of indie cinema from across our state and world. Featuring both full-length and short films, AIFF will take over The Screening Room, hosting multiple events there every single day of its runtime. For a full list of events and films, visit filmfestivalarizona.com.
Details here.


Events compiled by Briannon Wilfong, Emily Dieckman, B.S. Eliot and Jeff Gardner.