Co-hosts Christopher Boan and Tyler Vondrak are back to discuss last night's 95-88 loss by Arizona to ASU, as well as a slew of other sports topics.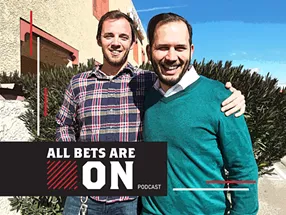 The two break down their Pac-12 Most Outstanding Player picks and discuss who will win next week's games between Arizona and Washington and Washington State.
The dynamic duo then breaks down Sunday's Super Bowl LIII between the New England Patriots and Los Angeles Rams.
Vondrak breaks down his go-to prop bets, his picks to click and more, with both picking their prospective MVP of the game.