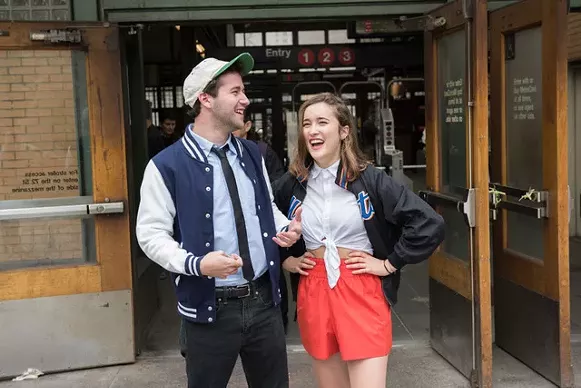 Indie pop/soul duo Lawrence is touring into Tucson on Oct. 10 to showcase their new album, Living Room.
The band consisting of siblings Clyde and Gracie Lawrence recently gained recognition with their new album peaking at 2nd on the iTunes' R&B/Soul Chart. The album single "Make A Move," released earlier this year, was included on Spotify's "New Music Friday" playlist as well.
The New York-based musicians, however, are not your typical pop group; they are on a mission to revolutionize the term "pop" and change the negative connotation that surrounds the genre to what they wished pop sounded like.
"When people hate on pop music in 2018, we don't have to be a part of that." Clyde said.
He also talked about how "pop" changes as the term refers to "popular music," which varies by year. He believes due to this variance, he has a lot of room to create his music, which then falls into the category and, in turn, revamps pop music.
With most of their music being upbeat, the band looks to enjoy themselves and at the same time, bring an energetic performance to Tucson.
"We take our music seriously, but not ourselves," said Gracie.
Lawrence is always excited to visit new places and see if their expectations meet reality. This is the first time the siblings will be performing in Tucson, and despite only staying for the night; they will try to experience a city.
"We always try to get a feel for the area," Gracie said. "We might check out a few restaurants for the night."
Although the concert at Congress is part of the tour for their second album, the band will also revisit multiple tracks from their first album to add nuance.
"We always pepper in other songs," Gracie said.
If you are curious to hear a bit of their music, the music video for "Make A Move" was released in early September on their YouTube channel.
"We are super excited, we have a bunch of new songs and videos," Gracie said. "Hopefully everyone will come out, enjoy and check out our stuff."
Catch Lawrence w/ Joe Hertler and The Brummies 7 p.m. Wednesday, Oct. 10 at Club Congress. $15 / 16+