There are two types of people: those who watch porn, and those who lie about it. But now, a third group is emerging: those who film their own porn and head over to the HUMP! Film Festival to watch it with a room full of strangers.
"There's this crazy thing that happens at HUMP!," National sex pundit and festival founder Dan Savage says. "For the first third, people can be pretty knocked-back or uncomfortable, but about halfway through, people no longer cover their eyes. They clap and laugh. It's kind of a magic moment."
HUMP! hopes to change the way America sees porn. By showing short films made by average people, the festival exposes audiences to a wide range of body types, sexualities and fetishes. The hope is to create a shared spirit of sexual positivity and inclusion.
"We're not saying we invented anything new, but now porn has been more democratized." Savage says. "If the porn you want to see isn't out there, you now have the tools to make it."
Another goal of HUMP! is to see if modern audiences will watch porn like older generations. Porn is very isolating these days; viewers hide away on their computers. Savage is interested to see if people can embrace pornography on a communal level, the way America once did with box-office hits like Debbie Does Dallas.
Even if audiences can feel alienated by viewing unfamiliar fetishes in a room full of strangers, Savage says these reservations don't last long.
"At first, people are only seeing what's different, what they don't like or what is strange to them," Savage says. "But about halfway through, people start seeing similarities to what they do... The more personal a place it comes from, those are the films that get shown."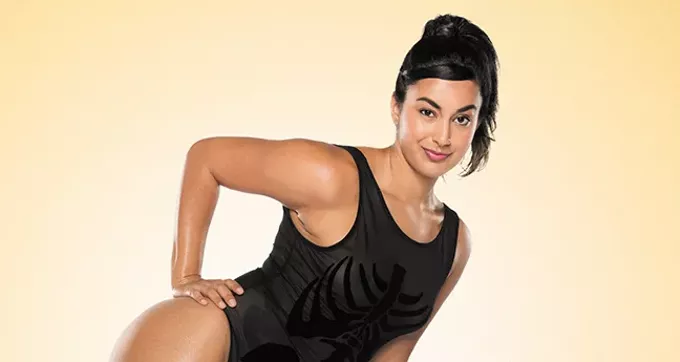 But even you're particularly uncomfortable with a video, you needn't be for long.
"The movies are five minutes at most," Savage says. "So if there's something playing at HUMP! that you don't like, just close your eyes."
Even then, Savage says five minutes per video can feel quite long, and they're thinking of cutting the time limit even shorter. Savage recalls one submission, Breakfast in Bed, was so graphic it ruined butter for him for a year.
Now in its 14th year, HUMP! has spread to over 50 cities and received thousands of submissions. Some "Best of" submissions include: "Rumpy Pumpy," "Fun with Fire," "Boat Daddy," and quite simply, "Fuck." It's a far cry from the small festival in Seattle it began as in 2005. It's even harbored its own culture and style.
"In those first few years, a lot of people made their movies try to match the conventions of commercial porn," Savage says. "But the audience didn't really take to it. We found out that the more esoteric the porn is, the more the audience cheers. People want to see the unique and personal stuff."
For every festival, a 10-person "HUMP! jury" combs through the submissions to select the ones most worthy of screening. They usually receive around 150 submissions, and narrow it down to 20.
"There's a lot of heartbreak about who gets selected," Savage says. "It's not about how gnarly a film is if it doesn't get selected, we're not afraid of gnarly. It's more about if it's interesting. If it's just three-and-a-half minutes of thrusting, that's boring."
Throughout the festival's history, they've seen many interesting trends. Savage says this year there's been a lot of facials, and he's not sure why. Another time, they received five James Bond parodies despite the fact there wasn't even a James Bond movie coming out.
One year they screened a submission titled "Lauren Loves Candy," which contained relatively intense woman-on-woman sadomasochism. But Savage says the audience even responded to that film positively, because the people on screen were clearly enjoying it.
"We want to show people that porn can be joyful," Savage says. "That porn can be something you share."
Savage recalls one woman who approached him in the lobby before a screening. She said her friends brought her to HUMP! even though she hated watching porn, because of the "lack of enthusiasm" and "dead eyes." But after the festival, she said she loved how passionate homemade porn could be. In fact, she enjoyed it so much she ended up filming a submission for next year.
"If you want to see it at HUMP, you gotta make it." Savage says.
Unfortunately, Savage won't be able to make it to Tucson HUMP!. But that doesn't mean the festival will be any less unleashed or unifying, so long as we provide the correct material.
"We're just excited to add another city to the festival," Savage says. "Because it started in the Pacific Northwest, we've had a lot of great in-the-mountains and in-the-woods porn. Now, coming to Tucson, we'd love to see some in-the-desert porn."