Saturday Sept. 22


Fulham 1, Watford 1

Watford remains in fourth place after coming to a draw with Fulham away. Andre Gray gave the Hornets an early lead by scoring in the first 90 seconds, but this was not enough to seal the win as Fulham fought back late, with a goal from none other than lead goal-scorer Aleksandar Mitrovic. He's now scored five goals since the beginning of the season, joining Eden Hazard as the Premier League top scorer. Watford's Will Hughes was named "man of the match" for his energetic play-making ultimately leading to creating two chances, including Gray's goal.
Burnley 4, Bournemouth 0

Disaster! After scoring four last week, the tables have turned, Bournemouth have instead conceded four this week to struggling Burnley. With goals from Matej Vydra and Aaron Lennon in the first half, Burnley were already in good position to get their first win of the season, and then two late goals from Ashley Barnes sealed it. Aaron Lennon was named "man of the match," and Burnley have officially moved out of last place and relegation zone, sitting in 16th place.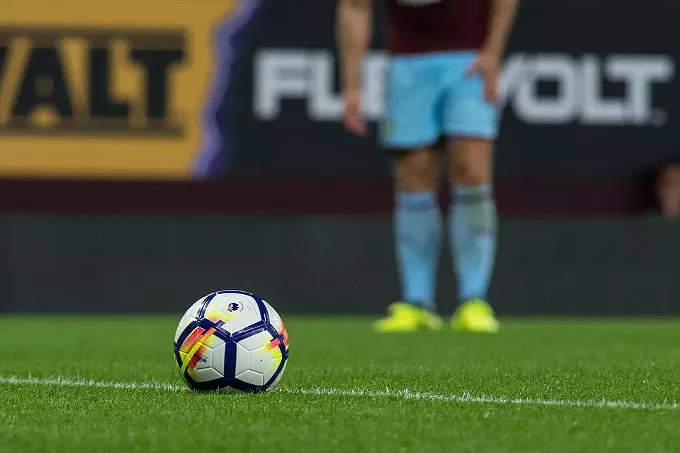 Manchester City 5, Cardiff City 0

It's business-as-usual for Man City as they destroy low-ranked Cardiff. Sergio Agüero, Bernardo Silva and Ilkay Gündogan all scored in the first half, giving the Citizens a comfortable lead. In the second half, Riyad Mahrez was able to net his two first goals for the club since his summer arrival. Gündogan was named "man of the match" and Man City climb up to 2nd. Neil Warnock's men have lot of work to do now as they sit winless in 19th place.
Crystal Palace 0, Newcastle United 0

Apart from Palace's Aaron Wan-Bissaka getting hit by a bottle, it was mostly a quiet game as neither side was able to score. Palace's Wilfried Zaha was particularly quiet as Luka Milivojevic was the more threatening with his set-pieces. Newcastle's goalkeeper, Martin Dubravka was named "man of the match," for his ability to get to stop all of Milivojevic's set-piece attempts despite wet conditions. Both teams move up a spot, but would have probably hoped for more.
Leicester City 3, Huddersfield Town 1

Leicester bounce back after a poor week at Bournemouth with an impressive win over Huddersfield. Despite conceding an early goal by Mathias Jorgensen, Leicester were first team able to fight back thanks to a great counter-attacking goal by Kelechi Iheanacho, and then take over with goals by James Maddison and Jamie Vardy midway through the second half. Maddison was named "man of the match," having now either scored or assisted in four out of his last five starts. Leicester climbs up to 8th, as Huddersfield fall to dead-last, having still not won a game.
Liverpool 3, Southampton 0

Liverpool continues its dominance, pushing their consecutive win streak up to six. An unfortunate series of deflections off of Southampton's Shane Long and then Wesley Hoedt sent Liverpool's Xherdan Shaqiri shot into the net and thus setting the Saints behind a goal in only the 10th minute. This pushed Liverpool's side to threaten two more first-half goals, scored by Joel Matip and then Mohamed Salah in extra time. Liverpool now sit alone at the top, as Southampton drop one position. Xherdan Shaqiri was awarded "man of the match" even though he only played the first half, but that is all that mattered this game.
Manchester United 1, Wolverhampton Wanderers 1

Wolves pull off another draw against a title contender! Despite conceding a goal in the first half, Wolves looked lively and somewhat unlucky to fall behind. Fred was the goal-scorer for Man United, making this his first for the club. João Moutinho was able to pull it back in the second half after being set up by a clever Raul Jimenez lay-off. Jimenez went on to receive the "man of the match" for his attacking pressure, having made 30 passes in the opposition's half. Wolves drop two spots, as Man United ekes to fifth.
Tottenham Hotspur 2, Brighton & Hove Albion 1

After two loses in their last three games, the Spurs seemed to be back on track with their second consecutive win. Tottenham took the lead in the 42nd minute after a handball by Brighton's Glenn Murray resulted in a penalty. Kane scored the penalty which makes it his third of this year's campaign, as he'd like to stay on pace to contend for top scorer. Erik Lamela then gave the away side some cushion after he netted his fourth goal in four league games for the club. Anthony Knockaert salvaged a goal in extra time, but it was too late for a comeback. Danny Rose was named "man of the match" thanks to his creating of scoring opportunities, including an assist on Lamela's goal. Both teams climbed a slot, but more crucially so for the Spurs.
Sunday, Sept. 23


West Ham United 0, Chelsea 0

Chelsea's win streak has come to an end as West Ham hold them to a tie. Chelsea had 72 percent of the possession, but the Hammers also managed to threat as Andriy Yarmolenko missed an open header with only Chelsea goalkeeper, Kepa Arrizabalaga in the way. He directed the ball wide, however, when it looked easier to put his team ahead. West Ham's Declan Rice was named "man of the match," with solid defensive play, including four interceptions. Chelsea drop to third, as West Ham sit above the relegation zone.
Arsenal 2, Everton 0

Arsenal seem to be on a roll, having now won their last four games, and Alexandre Lacazette and Pierre-Emerick Aubameyang's attacking combination is coming together nicely. Both players were behind the goals scored, scoring only three minutes apart with Lacazette first in the 56th minute and then Aubameyang in the 59th. Arsenal's goalkeeper Petr Cech was named "man of the match" because of his crucial saves on solid opportunities for Everton and claiming his first clean sheet. Arsenal climb more, now reaching sixth place. Everton are now winless in four games.
Zac's Team of the Week:

Goalkeeper:
Petr Cech
Defender:
Issa Diop, Joel Matip, Danny Rose
Midfielders:
Aaron Lennon, James Maddison, Declan Rice, Ilkay Gündogan
Attackers:
Sergio Agüero, Aleksandar Mitrovic, Alexandre Lacazette