What could be more American than taking a good old road trip through the barren patch of earth known as U.S. Highway 93, from Wickenburg to Las Vegas.
The highway, which spans some 1,457 miles from the Dude Ranch Capital of the World to the U.S./Canada border, is the most dangerous in the country, according to ValuePenguin.com.
The stretch of asphalt and concrete has the fourth-longest wait time for Emergency Medical Services, according to the same survey (probably because there's literally no trace of civilization between Sin City and Phoenix).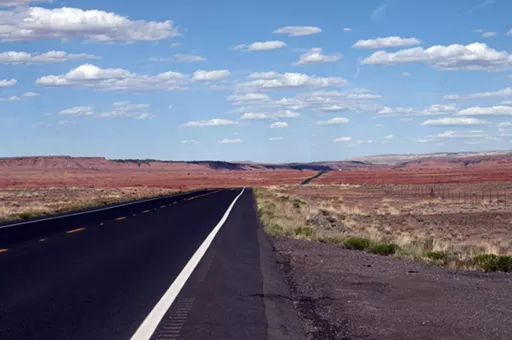 Along the 200-mile stretch, the most dangerous segment is in Mohave County, Arizona—where 70 fatal crashes reportedly occurred between 2010 and 2016.
Elsewhere in the Grand Canyon State, Interstate 10 and State Road 95 (the road between Yuma and I-40) rank 12th and 33rd overall for their dangerous conditions, according to the report.
For more information on which Arizona highways might kill you, check out ValuePenguin's full list
here
.