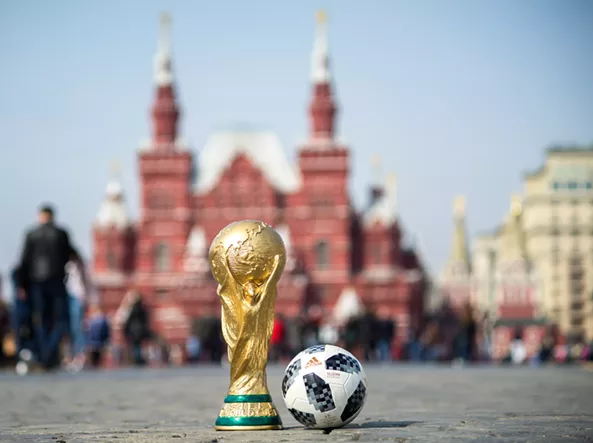 As a kid growing up in Mexico loving soccer is part of your childhood. Since I can remember, soccer matches where a must see in my family home, and it's a tradition that persists today.
I was 10 years old during the 2006 World Cup in Germany when David Beckham appeared on my TV screen and caught my attention—and 12 years later I am still watching.
For those unfamiliar with the World Cup, it all began in 1930 with the first World Cup being played in Uruguay. The tournament is played every four years, with teams from all over the world competing for the top spot. The tournament normally lasts a month.
Each continent is their own confederation, and host their own eliminations. The best of each plays in the World Cup. Overall, the World Cup consists of 32 teams.
The World Cup has been held 20 times since its inception, and only eight countries have won. Brazil with five, Germany and Italy with four, Uruguay and Argentina twice and Spain, England and France once.
For years, these countries have been a strong influence in the world of soccer with their own leagues. But maybe this World Cup will add a new champion to the list.
Being played in Russia, this year's World Cup can be described as unexpected. Germany lost against Mexico, Brasil tied against Switzerland and Argentina against Iceland. Even the games that have gone as planned like Belgium versus Panama and England versus Tunisia, have not been played smoothly. So far, the best game was Spain against Cristiano Ronaldo's Portugal.
At this point, I do not know who can be a favorite to win because the trophy is up for grabs. Predictions have been destroyed, and everyone is just going one game at a time.
With three weeks left to go, the uncertainty will probably grow, but that is the magic of soccer. No matter the statistics, player names and bigger teams, everyone can win and that keeps it exciting.
Stay tuned every Thursday morning for my weekly update on World Cup action!
Maria Angulo is a Northern Arizona University journalism student and Tucson Local Media intern.