Music
Oro Valley's Got Talent Semifinals #1. You probably already knew that there was talent in Oro Valley, but now you're about to see just what kind of caliber we're talking about here. Auditions for this prestigious title began back in May, and now we're entering the first round of semifinals before the second round in July and the finals in August. The only real rule is that people couldn't audition with fire or pyro acts, so "talent" could truly mean anything. Singers, dancers, maybe some rubber-band ball makers or professional spitballers? You never know with these things. But hey, you don't want to risk missing the debut public performance of the next Susan Boyle, do you? 6 p.m. Sunday, June 24. Gaslight Music Hall in Oro Valley, 1305 N. Oracle Road. $12.50 GA.
15th Anniversary Freestyle Explosion. Content is king, but form matters too, which is why this isn't a "Freestyle Event" or a "Freestyle Orderly Line," but a real Freestyle Explosion! Pacific Concert Group and 106.3 The Groove present this event at the Tucson Arena, featuring artists like Lisa Lisa, Stevie B, Taylor Dayne, Exposé, Shannon, Nu Shooz, JJ Fad and The Jets. Don't wait to buy your tickets, and don't wait to get your groove on. 7:30 p.m. Saturday, June 22. Tucson Arena, 260 S. Church Ave. $28 to $55+.
Summertime Specials
Dog Days of Summer at the Tucson Botanical Gardens. There's nothing like a stroll through the botanical gardens to remind you how gorgeous desert plant life is. And there's nothing like an afternoon with your best canine friend to remind you how gorgeous life in general is. Now, you can combine the two! The gardens are offering a $20 summer membership to their dog days program, which gets you unlimited admission through Sept. 30, and the ability to bring your doggie in for just $3 a visit. Plus, your dog will get a stylish custom canine membership card to attach to their collar or leash. You really pant miss this! Through Sept. 30. Tucson Botanical Gardens, 2150 N. Alvernon Way. $20.
The Maverick's Ninth Annual Beach Party. It's that time of year where we're all acutely aware of how far we live from the beach, and yet how close it feels when we think about the Gulf of Mexico and the beaches of California... alas. In the meantime, the Maverick's bringing the beach to us, which means a giant waterslide, live music, giveaways and dollar domestic drafts. Beach attire is encouraged (dust off those flip flops, baby!) and there will also be specials on Malibu, Patron and Corona (the beachiest alcohols) from 8 p.m. to close, a happy hour from 5 to 7 p.m. and a dance lesson for 5 bucks a person from 7 to 8 p.m. 5 p.m. to 2 a.m. Friday, June 22. The Maverick, 6622 E. Tanque Verde Road. Free.
Cool Summer Nights: Pollinator Party! All the cool kids hang out at the Desert Museum on Saturday nights, and this week is no exception—it's going to bee great. There's a presentation on how people and pollinators can and do work together, a spelling bee (maybe practice "anthophila" ahead of time) and a presentation on the little-known world of native bees. Seriously, did you know the Sonoran Desert has more bee species than anywhere else in the world? The art exhibit "Becoming Animal," the Packrat Playhouse and the Stingray Touch exhibit will also be open, as you might HIVE expected. 5 to 9 p.m. Saturday, June 23. Arizona-Sonora Desert Museum, 2021 N. Kinney Road. $22 GA, $20 seniors 65 and up, $9 kids 2 to 12, $18 military, $17 Arizona/Sonora resident.
Looking in the Mirror: An Introspective Conversation on Race. This won't exactly be a rager of a Thursday night, but it's not going to be something you'll regret. If you've ever felt afraid to have conversations about race you think might be difficult, and are ready to start working toward greater diversity, inclusion and equity in our community, then don't miss this. It's the first gathering in a series that gives EVERYONE a chance to be the change they want to see in Tucson, starting with a series of exercises to help you explore your beliefs, prejudices, priorities and interpersonal connections. John-Peter Wilhite and Adam Ragan facilitate. 1 to 5 p.m. session, plus an afterparty from 5 to 7 p.m. on Thursday, June 21. Dunbar African American Culture Center, 325 W. Second St. Free.
Night Wings. The Pima Air and Space Museum is joining the ranks of some of Tucson's finest institutions: museums that are open for late hours during the summer. For this special event, the entire grounds of the museum will be open until sundown, education activities in the Dorothy Finley Space Gallery abound and the Flight Grill is open for dinner, so that your appetite won't weigh your imagination down as it tries to take flight. 5 to 9 p.m. Saturday, June 23. Pima Air and Space Museum, 6000 E. Valencia Road. $10 for adults, free for members and kids 12 and under.
Summer Solstice Ride. Alright, today's a day worth celebrating. It's the longest day of the whole year! Which means that all the summer days to come are only going to get shorter. Living Streets Alliance is leading this casual bike ride over to Dragoon, where you can sip the solstice away at Dragoon Brewing Co., which will be donating a buck to LSA for every pint sold. You can also take advantage of the food truck(s) and giveaways on site. Lead the rest of us into monsoon season and down the thermometer. Tugo Bike Share has you covered if you don't have your own bike. 6 to 9 p.m. Thursday, June 21. Ride starts at Technicians for Sustainability, 612 N. Seventh Ave.
Summer Solstice. Head over to the Ninth House to celebrate this midsummer ritual, also known as Litha. It's said to be one of the two times of years where the Veil Between Worlds is the thinnest, and that's certainly something to celebrate (or at least worth checking out, right?) They'll have a collaborative mandala creation, summer spirit bags, tarot readings, fruit and herb popsicles, and plenty of witchy crafts, which should go well with the "witch crafty" atmosphere. 5 to 9 p.m. Thursday, June 21. The Ninth House, 236 S. Scott Ave. Free.
108 Sun Salutations 2018. Join the team at Fourth Avenue Yoga for the sixth annual 108 Sun Salutations in honor of the 2018 Summer Solstice. The number 108, as it turns out, is sacred. There are 108 sacred sites throughout India, 108 sacred places on the body and 108 Upanishads. Everyone is welcome, whether you've never done yoga before in your life, or you've already used yoga to reach Enlightenment. Namaste! 10 to 11:45 a.m. Friday, June 22. Fourth Avenue Yoga, 413 E. Fifth Ave. $5.

Especially for Kids
Cuentitos! Little Stories About People, Places and Things. Are you eager to spend a Saturday getting cultured, while your kids are a little less excited about the prospect? Head over to the Arizona History Museum for some family-friendly exhibits and a free children's storytime program every third Saturday of the month (with classics like "Josefina Javelina" and "The Tortoise and the Jackrabbit.") There's nothing like getting kids engaged in learning at a young age, and it's never too early for kids to learn the ol' "perseverance > cockiness" lesson. 1:30 to 2:30 p.m. Saturday, June 21. Arizona History Museum, 949 E. Second St. $4 for kids 7 to 17, $5 for adult students, $8 for those 65 and up, $10 for adults, and free for kids under six, as well as veterans and museum members.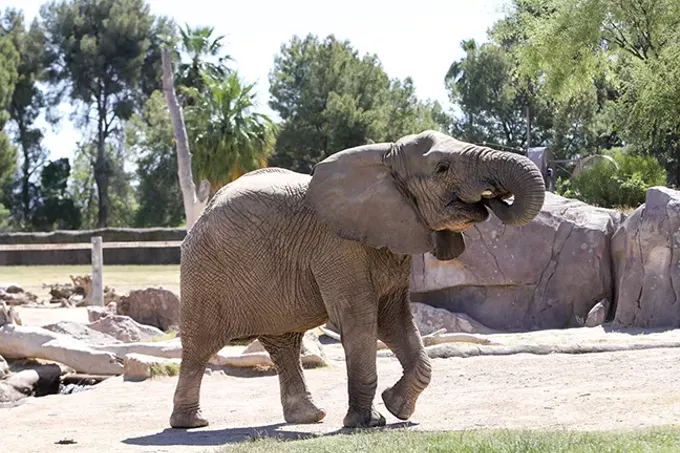 Summer Safari Nights at Reid Park Zoo. For all the wildlife in Tucson, the first thing you think of when you think of the city probably isn't a safari. But anything is possible at the Reid Park Zoo, especially when it takes place on a summer evening, when the weather is much more bearable. This week, the program's theme is "protecting the sounds of the wild," and will give kids and adults alike the chance to learn about the sounds of animals like dart frogs, elephants, lemurs, lions, tigers and goats. It's the kind of desert symphony everyone can enjoy! 6 to 8 p.m. Friday, June 22. Reid Park Zoo, 3400 Zoo Court. $10.50 adults, $8.50 seniors, $6.50 kids 2 to 14. Half off for zoo members!
Make it Mondays! At the Children's Museum. You know the drill: To help you beat the Monday blues, the Children's Museum has extended hours on Monday evenings throughout the summer, as well as brought in special guests that lead a different program every week. This week, it's the Phoenix Herpetological Society, schooling kids and their parents on "Alligators and Adaptations." What kinds of adaptations do alligators spend their time making? It's about time we learn. Reptiles are on site from 3 to 6 p.m. Monday, June 25. Tucson Children's Museum, 200 S. Sixth Ave. $3.
Tucson Kidsfest. A dinosaur encounter, a slam dunk show, game trucks, inflatables, carnival rides, electric animal rides and a Bookman's entertainment area? The Tucson Convention Center is absolutely THE place to be for kids of all ages this weekend. And actually, it's the place to be for adults too, because the whole thing is indoors. In addition to all of the above, there's also plenty of entertainment in the form of games, dancing and celebrity guests from Disney Channel shows Jessie, Bunk'd and Andi Mak. 11 a.m. to 4 p.m. Saturday, June 23 and Sunday, June 24. Tucson Convention Center, 26- S. Church Ave. $12 to $75+.



Celebrations
El Dia de San Juan Fiesta. You know that everything starts to feel a little different with the return of monsoon season. The heat starts to seem a little more bearable (even if it's not actually letting up), things start to bloom and the clouds start looking extra beautiful. This festival celebrates the season, and all of the renewed life and pretty things that come along with it. Join the festival at the MSA Annex and the procession that follows. 6 to 10 p.m. Sunday, June 24. MSA Annex, 267 S. Avenida del Convento. Free.
Pollinator Party. "The mountains are covered are pollen, and I must go," John Muir once said. If you adopted a bee at Tohono Chul earlier this month, your invitation to this exclusive party is calling, and you must go. Go where there will be locally-distilled spirit sampling, food from the Garden Bistro featuring bee pollen and honeycomb, and a regional honey bar hosted by Dos Manos Apiares. You can also meet community experts on beekeeping, bee habitat building and general bee knowledge, and hopefully even meet the bee you adopted. Plus, the gardens will be sprinkled with pollinator-themed poetry, and you can take a photo with a 5-foot anatomically correct model of a Cactus Bee! Bee there or bee honeyless. 6 to 8 p.m. Saturday, June 22. Tohono Chul, 7366 Paseo del Norte. Adopting a bee costs between $5 and $100, depending on what bee you get.
Baseball Nights at Kino Sports Complex. "Take me out to the ballgame! Take me out to the croooowd!" Don't you just love the United States of America's national anthem? Okay, so maybe that's not the real anthem, but what's more patriotic than eating a hot dog and popcorn at a baseball game, and cheering on the home team—in this case, any of the eight teams on the Sun Belt College League, made up of recent high school graduates from Southern Arizona and other parts of the country? Some cheat codes: $1 hot dogs on Tuesdays, half-off soda and popcorn on Thursdays and special appearances by Woody the Woodpecker and Daffy Duck Thursdays through Sundays. There are several 7 p.m. games this week: The Javelinas vs. the Knights on Thursday, June 22, the Cochise Stars vs. Team Tucson on Friday, the Knights vs. Team Tucson on Saturday, the Cochise Stars vs. the Tucson Champs on Monday and the Kings vs. the Javelinas on Tuesday. Kino Veterans Memorial Stadium, 2500 E. Ajo Way. $5 adults, free for kids 12 and under.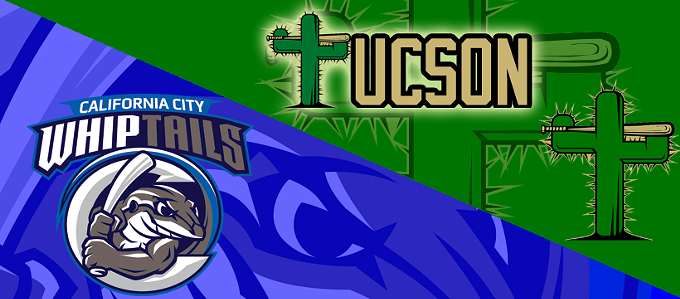 Baseball! Tucson Saguaros. Tucson's Pecos League champions are back with a homestand that includes games against the High Desert Yardbirds and the California City Whiptails. If you're comparing the idea of a lizard frantically whipping its tail around to the strong, silent type of the almighty saguaro, it's hard not to think about the fable of the Tortoise and the Hare. Let's just say, we're root, root, rooting for the home team, and you should be too. We promise if you go, you'll end up more invested in the game than you expected to be. There's a game every day between Thursday, June 21 and Sunday, June 24. Time of first pitch varies; see saguarobaseball.com for details. Reid Park, 3200 E. Camino Campestre. $15.


Fun in General
100 Years, 100 Ranchers. If you need a break from Tucson this week, head over to Phoenix's Arizona Heritage Center, home to the Centennial Museum, where this photography exhibit by Scott Baxter is on display through Sept. 18. His black-and-white photos are meant to illustrate a century worth of ranching in Arizona by examining the relationship between ranchers and their animals, the isolation of ranching, the hardships and the beauty and fulfillment that ranchers experience. His goal is to recognize the families that have struggled to persevere and preserve Arizona's ranching tradition through changing times. Arizona Heritage Center, 1300 N. College Ave, Tempe AZ. Hours are 10 a.m. to 5 p.m. Monday through Thursday and 10 a.m. to 4 p.m. Friday and Saturday. $12 adults, $10 seniors 65+, $8 kids 7 to 17, free for kid 6 and under, AHS members, military and veterans.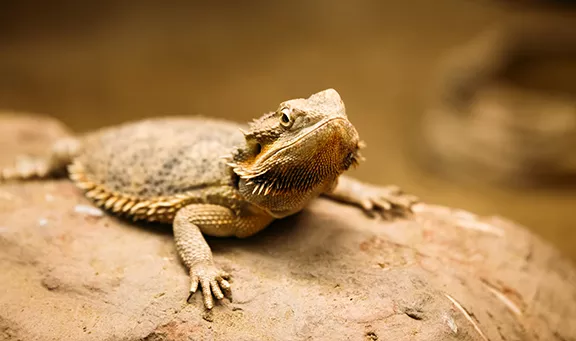 Repticon. They've got amphibians! They've got invertebrates! And, of course, they've got plenty of reptiles. There's exhibits like the reptile den, the turtle shack and all sorts of other herpetological marvels. Plus, there will be plenty of pets, cages, supplies, feeders and other reptilian merchandise available. It's a perfect way to spend a fun, educational day with the kids or with your favorite reptile-lover (even if it's you yourself). 10 a.m. to 5 p.m. on Saturday, June 23 and 10 am. to 4 p.m. on Sunday, June 24. Pima County Fairground's Thurber Hall, 11300 S. Houghton Road. Online tickets are $12 adults, $5 kids 5 to 12 and free for kids 4 and under. Prices at the door vary depending on whether you attend one or both days.
Thread and Vine. Are you making clothes, in the midst of alterations, or just finally hoping to get back to the sewing project you've been putting off for the last 12 years? Wanting to take up crocheting? Exo Roast is hosting a day where you can bring in any project that has to do with needle and thread to work on. Melissa Dudley, an experienced designer and seamstress, will be on hand to help ease any sew woes and work through any tangles. It's like Pinterest herself will be there to help you on your project. This is also going to be a monthly event on Sundays. 4 to 7 p.m. Sunday, June 24. Exo Roast Co., 403 N. Sixth Ave. A $10 donation to Melissa for her time includes a glass of wine.
Tucson Bicycle Service. There are places where you buy a bicycle. There are places where you get your bicycle fixed. And then there's Tucson Bicycle Shop, which does both! After 18 years of experience as a Shimano certified bicycle mechanic, Mario Lizarazu is bringing a service-focused shop down to Fourth Avenue. They offer everything from one-time tune ups to basic and pro-level annual plans, which include tune ups, free bike checks and discounts on parts and labor. If you're a bike lover, it's a place worth perusing. And if you're a bike lover in need of some maintenance, it's doubly worth checking out. To celebrate its recent opening, the shop is offering 10 percent off tune ups and service plans through the end of 2018. Open 8 a.m. to 5 p.m. Wednesday through Sunday. Tucson Bicycle Service, 234 E. 22nd St. Service prices vary.