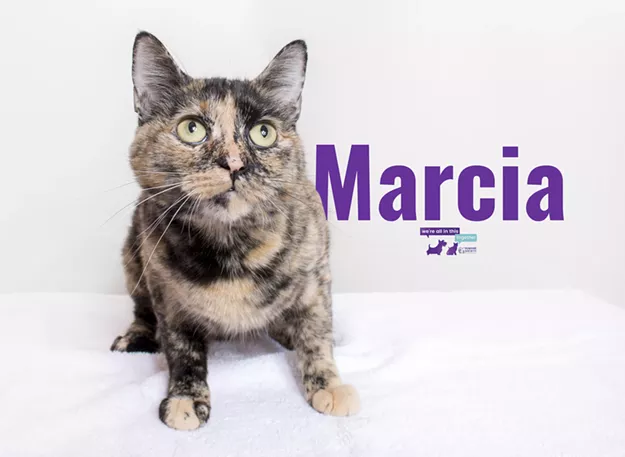 Hello there! I'm Marcia!
I am a 4-year-old girl who is searching for the purr-fect home! I am a friendly girl who enjoys when people talk to me! I love chin scratches and will thank you with purrs.
In the past I have done well with other cats and older kids. Come to HSSA Main Campus at 635 W. Roger Rd. to meet me. Have questions? Give an adoptions counselor a call at 520-327-6088, ext. 173.
Many Meows,
Marcia (853643)