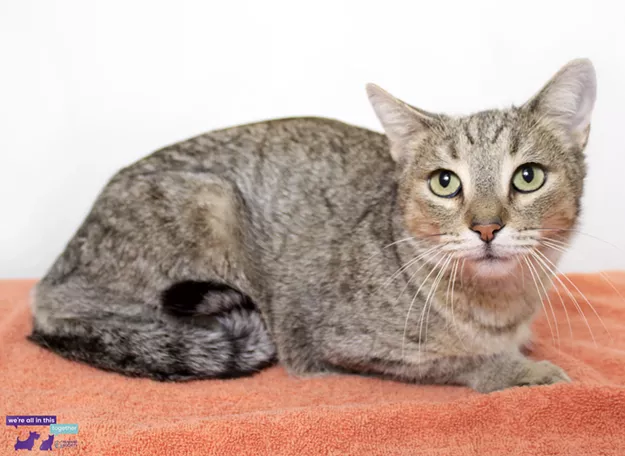 Hi, my name is Miss Scarlett!
I am an 11-mont- old girl ready to meet the purr-fect family! I can be shy at first but can be won over with chin and ear rubs. I will make a great addition to a family that will give me ample time to adjust.
I do not have any previous experience with cats, dogs, or kids but would love to meet them through a slow introduction. Come meet me at HSSA Main Campus at 3450 N. Kelvin Blvd., or give an adoptions counselor a call at 520-327-6088, ext. 173 for more information.
Lots of Purrs,
Miss Scarlett (849875)