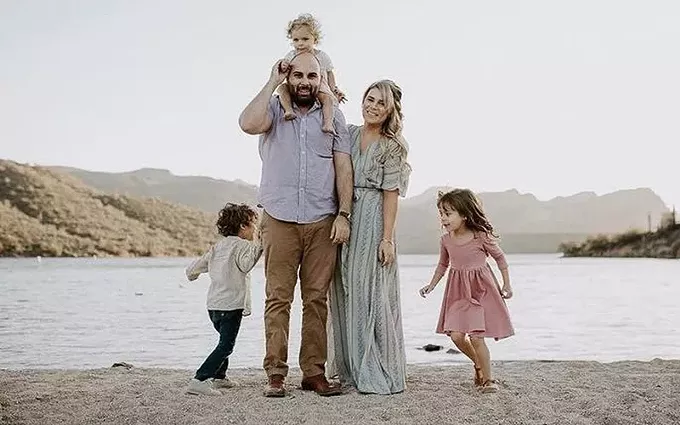 <!——StartFragment——>
Nadia and Ernest Saco of Gilbert already had been searching for a new home before the pandemic hit in 2020, but when schools and offices closed across Arizona, their quest became more urgent.
"I was working from home all of a sudden," said Ernest Saco, a senior product manager for a software company and a father of three. "And we have all five of us just on top of each other in this 1,500-square-foot house. I'm working out of our bedroom. And our kids are home because school's out, but they're also home because all the places they would normally go to for fun are closed."
"We were pretty desperate to get out," Nadia Saco added.
But as the Sacos' search intensified, they found themselves competing for a shrinking pool of available homes. From April to July 2020, active listings in metro Phoenix declined by 42%, according to data from Realtor.com. So to stand out among the bidders, the Sacos turned to a tactic that's become increasingly common – and increasingly scrutinized – in the homebuying process: the love letter.
In a letter delivered to the seller of the home they closed on in August 2020, Nadia Saco introduced their family, mentioned what her husband did for a living and detailed the "dreams" they had for the home.
"I could picture the Christmas tree, where it would go and my kids coming down the stairs Christmas morning," she said. "I love to cook and so I pictured myself making these family dinners. And I just really visualized ourselves in this home and kind of tried to express those feelings."
A photo of the Saco family accompanied the letter.