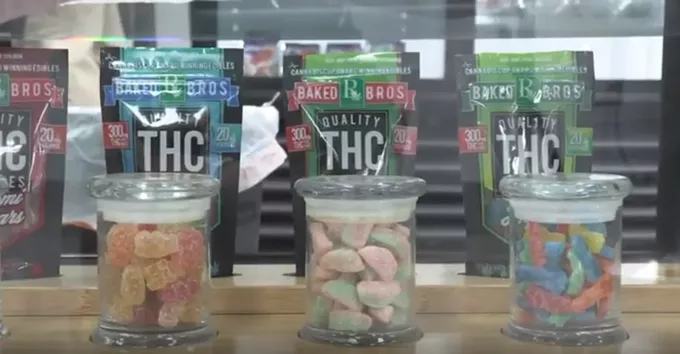 <!——StartFragment——>

PHOENIX – Recreational use of marijuana will soon be legal in Arizona, thanks to Proposition 207's easy passage, but economic and logistical hurdles remain before Arizonans will feel the effects.
The measure – approved by more than 60% of voters in unofficial results from Nov. 3 – decriminalizes recreational marijuana use and possession for those 21 or older; allows minor, nonviolent marijuana offenders to petition to have their criminal records expunged; and imposes an excise tax to support underfunded programs across the state.
Once the Arizona Secretary of State's Office certifies the proposition, which is expected to happen in December, the use and possession of up to 1 ounce of marijuana will be legal except in public spaces. Despite the law's passage, however, marijuana possession, distribution and use remain federal crimes.
Dispensaries and growers, which have become a familiar presence in Arizona since voters narrowly approved marijuana for medical use in 2010, will have to wait for state approval to sell marijuana for recreational uses. Application for state licenses is expected to open in January, and organizers of Proposition 207 are predicting an April 5 launch for recreational sales.
"I think there's going to be a lot of very curious people that want to walk into the dispensary because they weren't able to do that before," said Raul Molina, chief operations officer at the Mint Dispensary in Tempe.
Clearing criminal records
A key element of Proposition 207 is the opportunity to expunge a criminal record, which can impede employment, nullify the right to vote and harm reputations.
Proposition 207 is the first voter measure in Arizona that offers expungement, according to Jared Keenan, a senior staff attorney at American Civil Liberties Union of Arizona. But the process may differ in each of Arizona's 15 counties, depending on the population and whether the county attorney supported the measure.
Prosecutors can petition against moves to expunge records. The Maricopa County Attorney's Office has not given a stance on expungement but has announced it will immediately drop all pending and unfiled charges of marijuana possession based on "the will of the voters."
Currently, Keenan said, all marijuana convictions are felonies, which means convicts could lose their right to vote, their access to public housing and food assistance, and their eligibility for federal student loans. A criminal record also makes it harder to get a job.