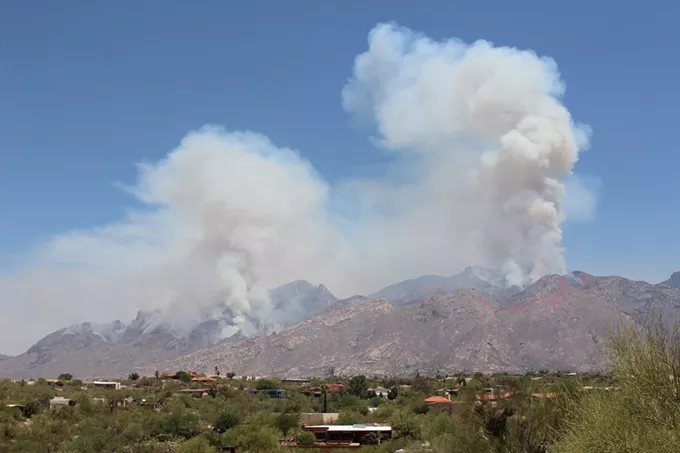 The Pima County Sheriff's Department has issued a "GO" order to the areas of Mt. Lemmon and Mt. Bigelow north of Organization Ridge Road, including Summerhaven, due to the encroaching Bighorn Fire, now nearly 16,000 acres.
Evacuees are to safely move south on Catalina Highway and leave the mountain. PCSD is also going door to door to make contact with those affected residents who may not have received the message.
An evacuation center is open at Sahuaro High School, 545 N. Camino Seco in Tucson. Large animal sheltering will be done at Rillito Racetrack, 4502 North 1st Avenue in Tucson.
An interactive map of the evacuation and warning areas can be found here.


Fire crews also remind the public that drones are prohibited over fire areas, as firefighting aircraft are busy and must be grounded in drones' presence. According to the National Forest Service, on June 8, a drone was observed over the Bighorn Fire's southern perimeter, which "forced the aircraft suppression effort to be halted, endangering the lives of on the ground firefighters and the aircrews at a critical time during the height of the burning period."