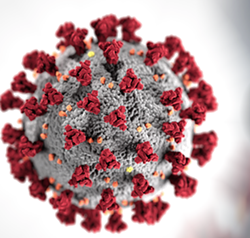 Pima County now has eight confirmed cases of Coronavirus, or COVID-19, according to the Arizona Department of Health Services website.
Maricopa County gained 12 cases, putting their totals at 34 confirmed.
Expect as more testing becomes available that these numbers will rise.
Pima County reports that the new case reported today is a female in her 60s who is isolating at home and not hospitalized.
Two the previous individuals who required hospitalization have been released.
For updated case counts and more information about COVID-19, visit www.pima.gov/COVID19. The public can also call 1-844-542-8201 for general questions.
As of today's Arizona Department of Health Services report: A total of 343 people have been tested by the state, for COVID-19; 101 cases are still pending and 211 have been ruled out. A total of 63 people have tested positive by both state and private labs
You can see updated totals from the
Arizona Department of Health here
.
As for cases throughout the world,
this tracker
provides an interactive look at how COVID-19 is spreading, and its impacts.